Film
James Golding: The Man Who Refuses To Die
Follow the unbelievable story of 2 times cancer survivor as he overcomes extreme challenges to break the seven day cycling world record.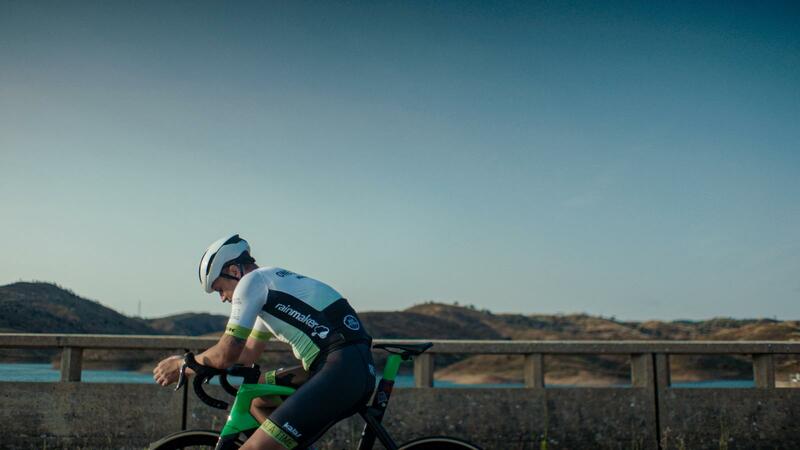 Our Judges say:
The definition of determination, grit and stamina.

Jimmy Hyland
Very absorbing film. There is a calmness and about the film that belies the challenges and the calories burned. Wonderfully candid.

Simon Taylor
"People would say I'm unlucky because I've had cancer twice and I've been hit by a truck." "I was very materialistic - I don't think I'd like that person if I met them now."

Paul Hodgson Music Judge
James Golding shouldn't still be here. At 28, doctors found a huge cancerous tumour in his back. They operated, he survived. A year later, he was hit by a truck at 70mph. He went back to hospital. And then, his cancer returned. Once again, he underwent surgery, and was given the all clear. And so when people tell James he's unlucky, he knows they're wrong. In fact, everything he's experienced has made him the man he is today - a long-distance cyclist, capable of enduring the most intense races in the world. This film captures James as he takes on Race Across the West (RAW) - a 930-mile course, which he needs to complete in under four days. But it's about more than just a man hoping to win a race. It's about survival and sacrifice and how we learn what's important in life. James always wanted to live a life less ordinary. Feeling like he never fitted in at school, he left aged just 14, and went on to find success as an estate agent, buying his own house in his early 20s. But when he was diagnosed with cancer, everything changed. Lying in his hospital bed, knowing he had to relearn to walk, James realised that all the materialistic things he had coveted before, no longer mattered. Instead, he thought back to when he last felt free and at ease - it was as a child, on his bike. And so, he threw himself into the sport, training hard and aiming high. He overcame his collision with the lorry and another round of surgery. He broke the seven-day cycling world record. He moved his entire family to Portugal in order to be able to train more regularly and in more suitable terrain. James had his sights on one thing - to become the first Briton to complete Race Across America (RAAM), one of the most respected and longest running ultra-endurance events in the world. But to qualify, he had to first complete RAW. This film captures the highs, and the very deep lows, that James endured as he raced across the desert. The heat, sleep deprivation, hallucinations - James experienced it all. But it's not the first time he's suffered - everything he's been through in life led to this point. And James does not give up.