Film
John McAvoy: the Ironman set free
While serving a double life sentence in prison, John McAvoy found redemption via sport and his "ability to suffer"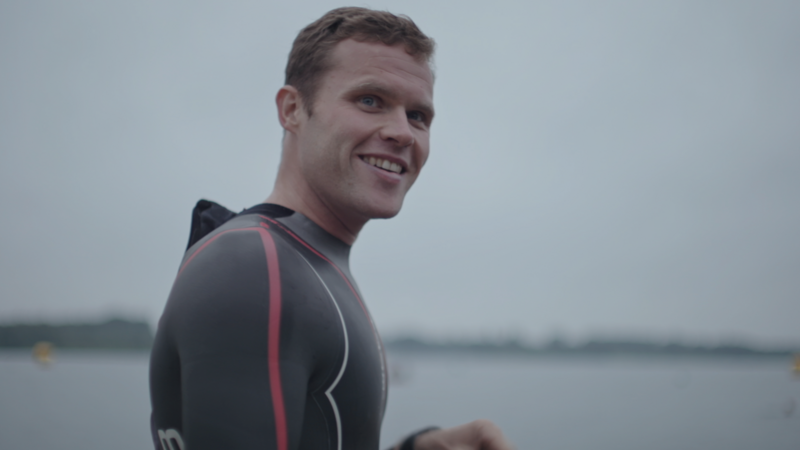 About
Director
Jonny Madderson & Jono Stevens
Our Judges say:
A story of how sport really can turn lives around!

Jimmy Hyland
Prisoner rehabilitation through endurance sport

Simon Taylor
Fascinating and honest story about a gangster finding redemption through fitness. Looks amazing. Recommended.

Paul Hodgson Music Judge
What makes someone able to endure? Practise? Natural ability? In the case of John McAvoy it was something far more extreme. Imprisoned in his early 20s, he discovered his 'ability to suffer', an ability that has seen him transform from convicted criminal to becoming Nike's only sponsored triathlete. Born in South London, John became involved in a life of crime after his mum married Billy Tobin, a prolific armed robber. Aged just 14 years old, John decided he would follow in his stepdad's footsteps. He moved to Spain and started living the high life - big houses, fast cars, nice watches - convinced that money was what made the world go round. It didn't matter that he was earning it illegally, money was all that mattered. That all changed in 2005 when he was involved in a robbery which was in fact a police sting. Convicted and sent to prison with two life sentences, John's future looked bleak. Imprisoned in a high security unit in Belmarsh Prison, he spent a year locked in a tiny cell. While there he discovered that his best friend Aaron had been killed while committing a robbery. That was the turning point for John - he realised that no amount of money was worth the life he'd been living. And so he started to train - conducting circuits in his cell and also going to the prison gym where he would spend hours on the rowing machine. So many hours in fact, that a prison officer took notice and with his help, John broke two indoor rowing world records while still in jail, including the furthest distance rowed in 24 hours. John was released, in part due to the dedication he'd shown in the gym, but now came the hard part. To help him turn his back on crime and the life lived before, he threw himself into training and training hard. His aim? To become a professional Ironman. He bought himself a bike, taught himself how to swim by watching YouTube videos, and got on with it. Those hours of suffering in the prison gym translated to a remarkable ability to suffer during the 10 hours Ironman races he was about to partake in. The culmination of the film shows John taking on Ironman UK as part of his journey towards becoming a professional athlete. But for John, competing is not just about winning. It's about showing others what you can do with drive and focus - and that it's never too late to change your life.