Film
Sadat Kawawa: Born on the banks of the Nile
Sadat Kawawa was born and raised in Uganda, on the banks of the White Nile. He was told to revere the water, not to risk his life in it. But Sadat fell in love with the river.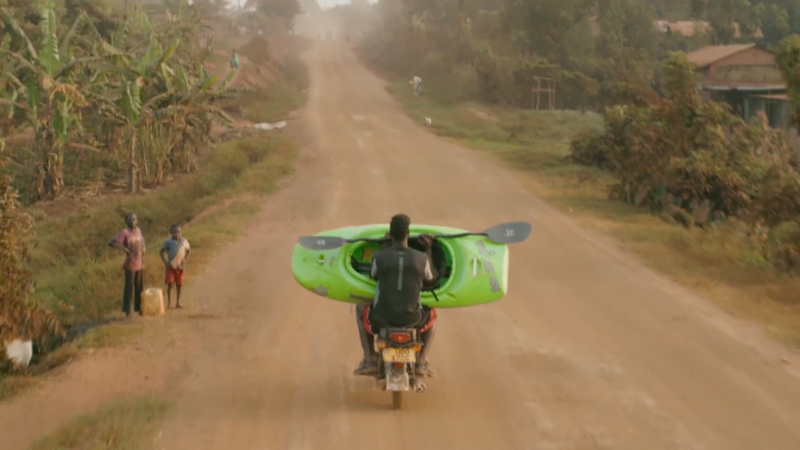 About
Director
TJ O'Grady Peyton
Our Judges say:
Amazing white water action. But that is just the background to an inspiring personal story.

Simon Taylor
Sadat's really great story, another in Red Bull's series of progressive adventure films.

Jimmy Hyland
Exciting kayak competition on the Nile with a fascinating main character

Paul Hodgson Music Judge
From a young age, Sadat Kawawa was told that water was dangerous. Raised on the banks of the While Nile in Uganda, he was taught to respect the river - it was to be revered rather than enjoyed. But despite this, Sadat was always drawn towards the thundering water - it was awe-inspiring to him. He was a quiet child, but a strong-willed one. Never one to be told what to do, he ignored his father's warnings and instead Sadat taught himself how to swim and, when he saw kayakers practising on the river, he promised himself that he would one day learn the sport. Tenacious and passionate, Sadat would carry tourist's kayaks down to the water in return for a lesson and as he continued to practise he caught the eye of the Ugandan kayaking team coach. But while he excelled at home, Sadat was unable to afford multiple trips abroad to compete on the international scene. So, when Unleashed - one of the most extreme kayaking competitions in the world - was held in Uganda for the first time, Sadat knew it was his moment. Along with some of the world's best kayakers - many of whom were his heroes - Sadat was about to compete on some of the most difficult and dangerous white water in the world. And while Sadat's community might not have understood his decision to race, they supported him nonetheless. So with his friends and family watching from the sidelines, we captured this pivotal race to show the culmination of years of perseverance and practise. Would Sadat crash out, or would he hold his own, and prove to everyone watching that he had what it took to make it as a global kayaking star?