Article
The Trailer Has Landed!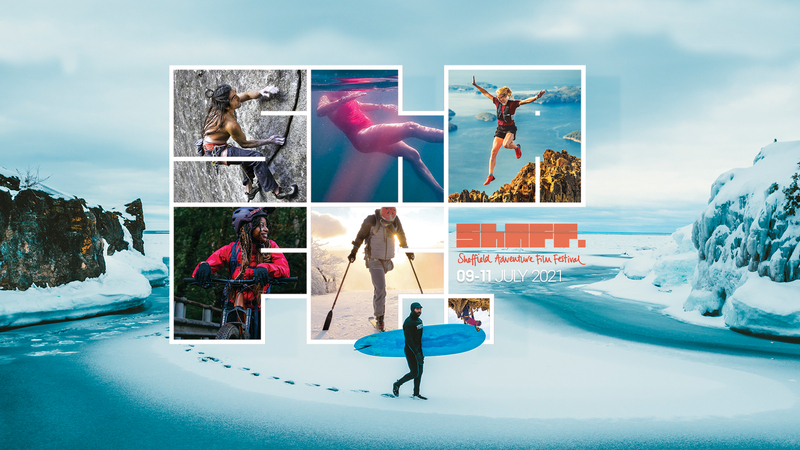 About
THE SHAFF 2021 TRAILER HAS LANDED!
"This is a whole new world..." Created using a montage of images and sound bites from this year's festival films, the ShAFF 2021 trailer is made by local filmmaker and festival judge Edward Birch, Director of Salt Street Productions. A truly local collaboration, the music track 'Redeemer' is provided by DeAD SheEP, a new musical collective founded by Tom Jarvis, former guitarist in well known Sheffield band Reverend and the Makers.
While most of us have had to stay local during 2021, this year's films are set to transport audiences into a world of adventure. Lockdowns have given filmmakers time to edit and pull together existing footage, meaning that this year's submissions are some of the strongest ever. The trailer features clips from more than a third of the 100+ films featured in the festival, and gives a preview of what's to come on 9-11 July and online. 
Voiceover: from Pedal Through
Featuring clips from: The Horse Tamer, Wood On Water, Body of Water, Nobody Dies In Longyearbyen, The Ghosts Above, Connection, Run The Roof, The Legend of Tommy G, Kayaking at 100kpm On Snow!, 1500 Miles, Valhalla, Wrath, Concrete Solitude, Crux, Pathfinder, The Flip, Natural Mystic, The Mystery Of Now, The Barefoot Biker, Reel Rock 15: Deep Roots, Charge 2, Surfer Dan, COPA 47, Lock Down Rock Up, The River Runner, Transamericana, Wanderlust Women, From My Window, From The Ash, Ocean To Asgard, Metanoia, FKT, L'Escalade Liberee.
Music: DeAD SheEP make euphoric dark hypnotising music for these times. If you'd like to listen to the track Redeemer in full you can visit the bandcamp site where the Glassface EP is available to stream/download.