Film
All For One
Sabrina Verjee sets off with an ambitious aim of completing a round of the 214 wainwright fells in the English Lake District in under 6 days.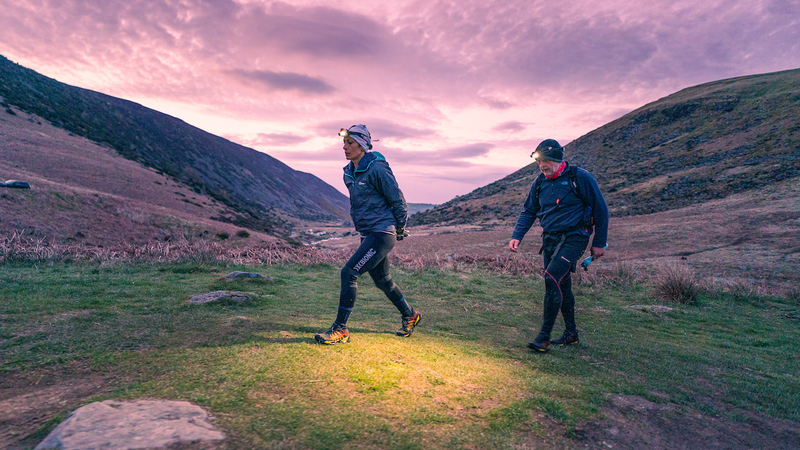 About
Country / Nationality
United Kingdom
Our Judges say:
True determination!

Jimmy Hyland
Super portrait of an endurance runner specialsing in the Wainwrights.

Paul Hodgson Music Judge
Impressive photography given the 'on the move' nature of the adventure.

Simon Taylor
In 2020 Sabrina Verjee set out to complete a round of the 214 Wainwright fells in the Lake District. With the ambitious aim of breaking 6 days for the 525km with 36000m of ascent. Sabrina was hoping to break the existing record of 6 days 6 hours 4mins set by Paul Tierney in 2019. Sabrina completed a round of the Wainrights to become the first woman to do so. Her round was plagued with injury and she wasn't happy with the style of her completion or her time. Sitting down on the steps of the Moot Hall in Keswick with the third fastest time, a plan was already brewing to have another go. This film follows Sabrina as she returns to the Wainwrights in 2021, again aiming to break her own goal of going under 6 days. The film celebrates the fell running community as it comes together to help someone complete one of the toughest challenges in mountain running. Sabrina is helped along the way by a dedicated support crew and team of support runners including the past record holders. We get a unique insight in to what it takes from both the athlete and their crew to succeed in these extreme endurance challenges. Presented by the: Endurance Creative: Producing official coverage for events such as the Dragon's Back Race, ITERA, Cape Wrath Ultra, Untamed New England, XTri World Series as well as numerous FKT's, our dedicated team has built up the experience and reputation to deliver high quality content. Our daily highlights have become synonymous with the endurance community and we've produced award winning documentaries, short films and prize winning photography. We work with events, athletes and brands who share our passion for adventure. The Endurance Creative is a collaborative project by Summit Fever Media and Steve Ashworth Media Cinematography: Camera: Steve Ashworth, Matt Green, Ellie Green and Rowan Ashworth Drone: Matt Green, Steve Ashworth Illustration/Artwork: Jim Tyson
Sustainability Notes
The film was made with a local crew based within 5 miles of the start of the challenge and followed Sabrina as she set off to complete the challenge from home.