Article
What's On For Cyclists
What's On For Cyclists At ShAFF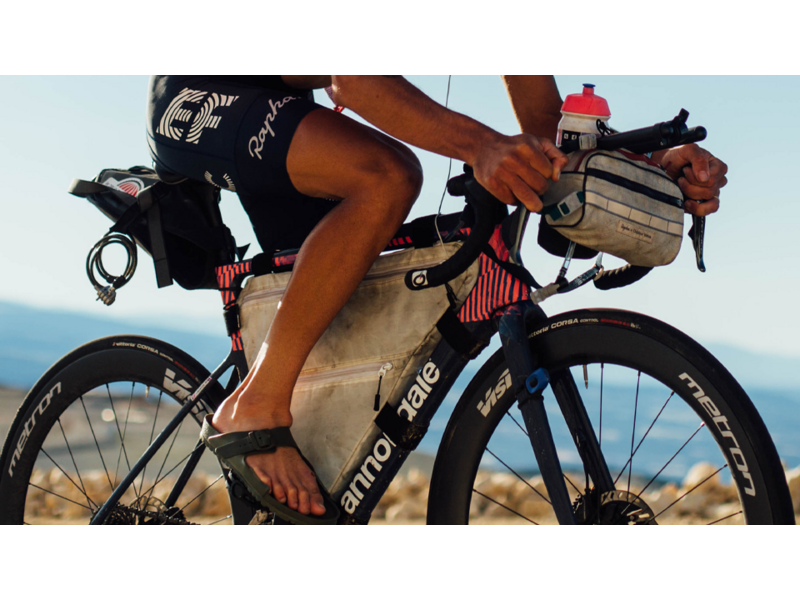 About
WHAT'S ON FOR CYCLISTS AT SHAFF
If bikes are your bag, come along and get inspired for your own two-wheeled travels with Bike Packing Films on Fri 18 at 5:15pm, as we screen our collection of the best new bike packing films from around the world. On your way into the films, keep an eye out for the Cotic mountain biking photography exhibition in the Showroom lightwell, and if you want to see them in the flesh, make your way to The Outpost where there are exhibits of the Cotic prototype e-MTB and e-cargo bikes from A Different Gear. 
If your own bike needs a little TLC, take it to The Outpost on Sat and Sun from 10am-3pm where Dr Bike will be offering free bike safety checks with Bike Rehab. Then, if everything's in good working order, take it out for a ride and pick with Trash Free Trails and Komoot on the afternoon of Saturday 19. The ride is perfectly timed to make it back to The Showroom for Bike Films on Sat 19 at 7pm, including a screening of Trash Free Trails film The Trash Mob. 
Our packed programme of free talks includes plenty of pedal power. See ultra-racer Nicky Shaw talk about the Two Volcano Sprint bike packing race on Sun at 3:00pm, listen to Andy Heading explain what it takes to complete the 1000 mile Iditarod Trail across frozen Alaskan wilderness and get inspired for eco-adventures with Isaac and Alex from Pedal 4 Paks on Sun at 2pm. If you didn't catch them earlier, Bike Packing Films screen on Sun 20 at 5:30pm.
Travelling by bike If you're coming to the festival with your bike, please check out this information about cycle storage near the Showroom.