Article
Festival Director's Film Recommendations
Matt & Anna's Top Film Picks of ShAFF 2023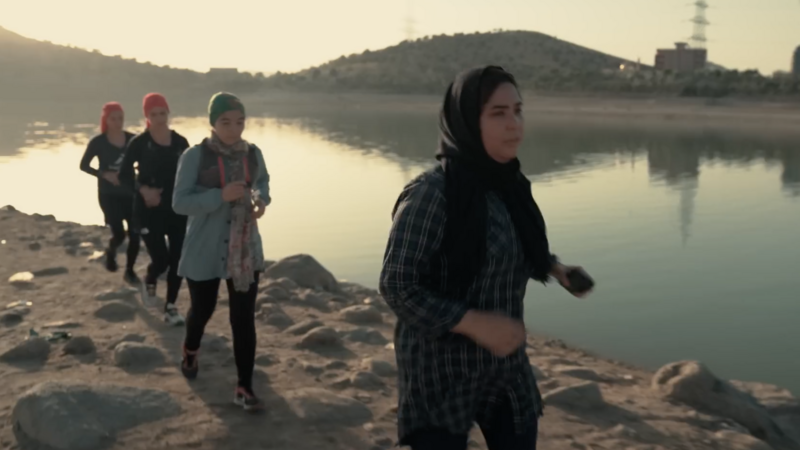 About
ShAFF directors Matt Heason and Anna Paxton highlight their top film picks of ShAFF 2023:
Nothing To Declare Matt: I really like nothing to declare, a film about two Irish boys who stow away on a flight to New York in the 1980s. I think some people might come out of there saying it's not an adventure film, but it really is, it's just not an adventure in the Peak District or Baffin Island. I like to push people's expectations a little bit. Watch in Spirit of Adventure Films 1.
Running Out Anna: It shouldn't be enoyable to watch someone suffer, but Lucy Bartholemew's effort at running the 231km Larapinta Trail in the Northern Territory Australia is so well shot and edited, it's equal parts hardcore and hilarity. Watch in Run Films 2.
To The Hills And Back Matt: I'm slightly reserved in recommending it, because it's pretty emotionally difficult. It's an avalanche awareness film based in Canada, and it's just brilliant. Over the past 18 years I've got to know a lot of filmmakers and production companies around the world, and there are certain films I really look forward to. Sherpas Cinema never fail to deliver, and they've done it again. Watch in White Stuff Films.
An Accidental Life Anna: Imagine allowing your friend to film the worst thing that ever happened to you. Following a life changing accident climber Quinn Brett shares friendships, love and positivity alongside very real frustration and anger, her rawness and honesty make this an exceptional film. Watch in Climb Films 4. 
Free To Run Matt: It's a brilliant story. It didn't look like we were going to be able to show the film, but I sent a bit of a pleading email about why it's really important that we should show it, I'm really happy they agreed. Anna: I chose this too. There's so much to admire, from the talent and sensitivity of the filmmakers to the incredibly strong women this film is about. It's really fitting this year, when for the first time more than 50% of our films feature women in adventure either in front of or behind the camera. Watch in Run Films 1.