Event
Panel Event - Access All Areas
Why make adventure films accessible? As adventure films focus more on diversity, what do we need to do to ensure that the films are made accessible to a wider audience?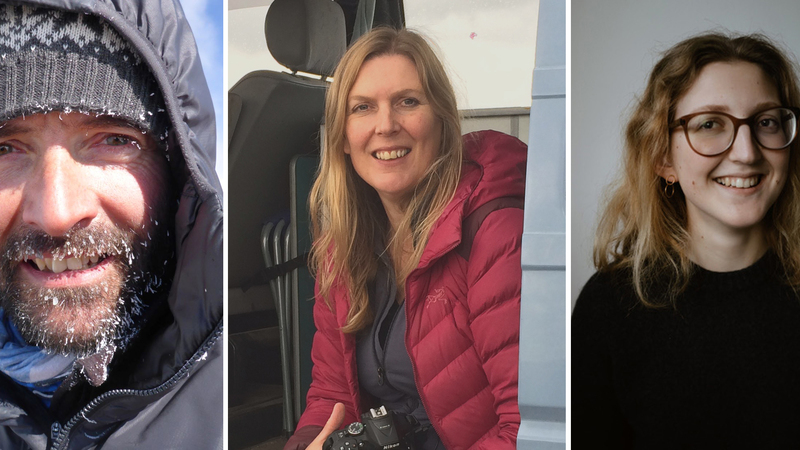 About
Starts
4 Mar '23 | 10:30am
Location
There's been a big shift in adventure films over the last decade away from what could be described as mostly "white man climbs mountains" action videos to an inspiring range of diverse stories of people, place and adventure around the world that better represent the diversity that is all around us. This shift addresses some of the lack of representation on screen which is great, but begs a question: Can everyone access the films?
Some of these films (there are lots at ShAFF this year) tell stories about people from the adventurous disabled community and include protagonists who are D/deaf and/or blind/visually impaired. The challenge is, the way that these films have been produced and screened in the past (and present in most cases) is not accessible to the audiences that they're trying to inspire.
Why is this important? What can filmmakers do? What can the public do? How can film festivals step up to the challenge and support a movement?
The panel includes Danielle and Tim, two passionate filmmakers who have set up the "Adventure Film Accessibility Project" that started in 2022 and has big plans to address this challenge moving forward, in the UK and beyond. The third person, Poppy, is a blind adventure enthusiast who can share her journey and experience in this sector.
Come along to hear more about why it's important and what is being (and could be) done to make adventure content more accessible to disabled audiences.
Panelists:
Tim Burton is head of production at Coldhouse Collective, one of the leading adventure media production companies in the UK. He's on a mission to help increase the accessibility of adventure media content and to nudge filmmakers, film festivals and their supporting brands in the right direction to enable a wider audience to enjoy the content that is made in this space.
Danielle Sellwood is a filmmaker, specifically working with women, the disabled community, and older people to tell diverse stories of sport and adventure. Alongside her filmmaking, she is an expert in making content and film accessible via open captions and audio description. Before working in film, Danielle spent many years as a designer and trend forecaster in the sports industry. In 2008 she co-founded Sportsister.com, a trail-blazing sports website for women and directed visual campaigns at Women's Sport Trust (WST), helping create lasting change in the representation of female athletes. https://www.finditfilm.com/
Poppy Levison is a disability activist and life-long outdoors enthusiast. Her lived experience as a blind woman means she faces barriers to access her loves of surfing, hiking and climbing, and the culture that surrounds them. She is a final year student on the BA(hons) Architecture course at Central Saint Martins and an Architectural Assistant at DSDHA. Poppy is regularly invited to speak on subjects including the politics of inclusive design and accessible education.
Host:
Frit Tam is a British-born Chinese, transgender, award-winning filmmaker, photographer, speaker, podcaster and writer. He co-hosts the transgender podcast called 'TransAtlantic: TransMasc' with fellow trans guy, Ryan Rhys, who is based in the US. Frit runs a film studio, Passion Fruit Pictures, in which his sole mission is to add colour and diversity to the adventure industry through filmmaking, and his two latest films 'Brave Enough' and the award-winning 'The Wanderlust Women' share stories on ageism, colour and religion. Frit has also been in front of the camera, when he cycled and rollerbladed across England last summer on a trip called 'Glide for Pride'. He interviewed over 35 people from the LGBTQIA+ community to tackle the issue of belonging and is currently in post-production for the adventure documentary. And finally, Frit has reignited his YouTube channel to share his own personal journey of the early days of his transition to support anyone else in the early days of their own journey. Photo courtesy of Edward Ireland-Jones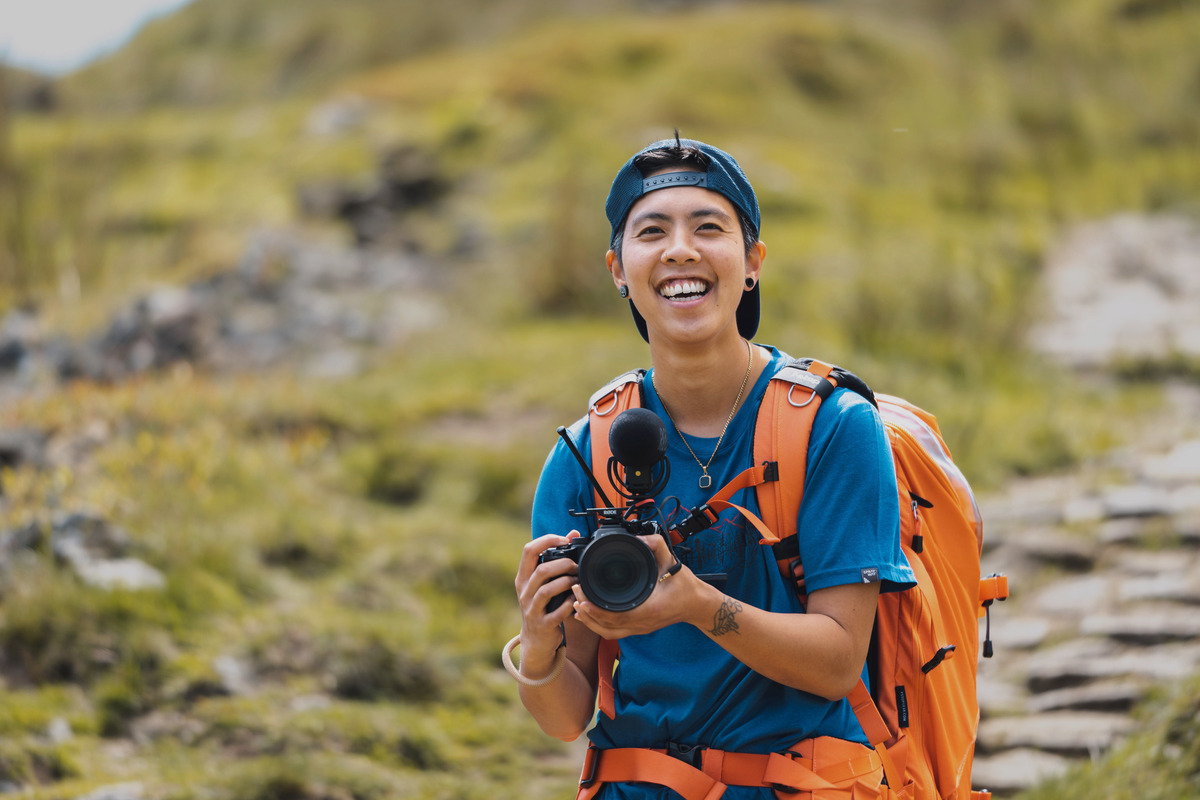 Photo courtesy of Edward Ireland-Jones
READ more about Accessible Adventure Film at ShAFF 2023
This project is supported by Film Hub North with National Lottery funding on behalf of the BFI Film Audience Network.