Article
ShAFF 2023 Award Winners
ShAFF 2023 Award Winning Films Announced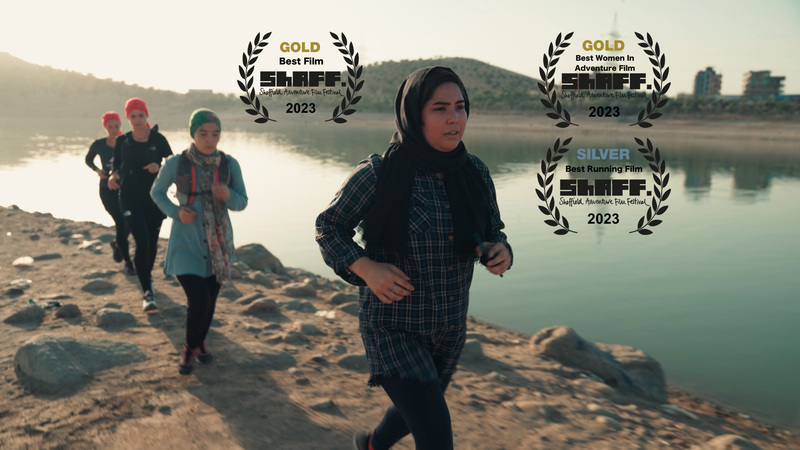 About
DO YOU AGREE WITH THE JUDGES DECISION?
With less than two weeks to go until ShAFF 2023 on 3-5 March, the award winning films have been revealed! Each year we announce the winners in advance so you can book to watch them - and decide whether you agree with the judges by voting for the People's Choice Award.
The Grand Prize for Best Film was awarded to Free To Run, which through it's contrasting themes of chosen adventure and unchosen hardship, illuminates the strength and resilience of women in their different circumstances around the world. The film is directed by Carrie & Tim Highman, and features UN human rights attorney, mountain runner and NGO founder, Stephanie Case, alongside Afghan women from the organisation Stephanie established, Free To Run. The film is a fitting winner in a year when, for the first time, the majority of films selected at the festival feature women in front of or behind the camera. Free To Run was also awarded Gold for Best Women In Adventure Film and Silver for Best Running Film.
 Our Judges said: "Free To Run is timely and poignant trail running film combining the phenomenal strength of a 6 day trail running race and the completely unchosen resilience of leaving your country, and family not knowing how or what you'll have to endure. A highlight of of the festival."
This year a number of selections found their natural home in Spirit of Adventure, an award that captures the essence of ShAFF. Films such as Gold award winner Nothing To Declare and Bronze winner The Last Storm reflected ShAFF's unique position as a city-based adventure film festival, challenging expectations and looking beyond traditional adventure to deliver undeniably adventurous stories. The winning film Nothing To Declare hilariously re-tells the story of two Irish boys aged 10 and 13 on a stowaway adventure of a lifetime from Dublin to New York in the summer of 1985. 
Our Judges said: "Nothing To Declare is an adventure so amazing that it would be ridiculed if it was made in Hollywood. Unlike any other film you'll see in the festival, or anywhere else. Fantastic."
2023 also saw a record number of films Made In Sheffield (made by local filmmakers, starring local athletes, and/or shot in Sheffield and the Peak District), and award winning films reflected surprising or little-known aspects of the city and outdoor community. Gold award winner Chinese Laundry reflects a trans-generational British Chinese immigrant experience of trying to fit in, set in a dry cleaners that segues into an escapist dreamscape in the expansive vastness of the Peak District. Silver award winner The Farm Under The City examines an innovative new business in the heart of Sheffield's industrial quarter which aims to revolutionise the way we all think about urban farming. Bronze winner The Last Forgotten Art explores a different style of climbing that requires a certain amount of creativity, focusing on the fringes of the climbing community drawn to all things wide at its heart.
Judges Special Mention Every year at ShAFF the judges meet to decide on the top three films in each of our prize categories, but invariably there are a handful of films that come up time and time again in discussion, but don't make it onto the podium. These are those films: Kachalka, Fragments Choisis, and SAPIEN.
We've picked out a selection of films to discuss, we wish there were room for more! You can see a list of all the award winning films HERE
The films are screening in themed sessions over the weekend on 3-5 March. If you ONLY want to watch award winning films, then Best of ShAFF - Award Winners is for you. Presented by the festival directors, this best-selling session takes place Sunday 5 March at 7:30PM.