Profiles
---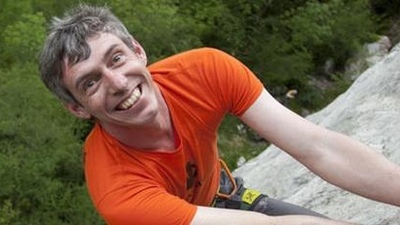 Alan was born and bred in Sheffield. He did his first climb on the local gritstone in 1971 following in his father's footsteps, taking it up as a full-time passion through the 1980s. In 1992 he wrote his first guidebook and hasn't looked back since with his company - Rockfax - now the leading producer of rock climbing guidebooks in the country. Not content with guidebooks he also set up a small web site back in the 1990s called UKClimbing.com which has gone on to become the world's busiest and most popular rock climbing web site. UKClimbing - http://www.ukclimbing.com UKHillwalking - http://www.ukhillwalking.com Rockfax - http://www.rockfax.com
---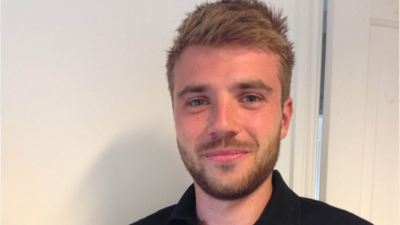 I grew up in the Peak District, going to school in Bakewell. I moved away from the area but soon gravitated back to the steel city. I have represented GB in both Duathlon and Triathlon over the past three years but my sights are now set on Ironman Vichy in 2016. I'm looking forward to making the most of what the Peak District has to offer both on the bike and on foot. Along with Steve Franklin, I own local independent running store and official partner of SHAFF, Front Runner.
---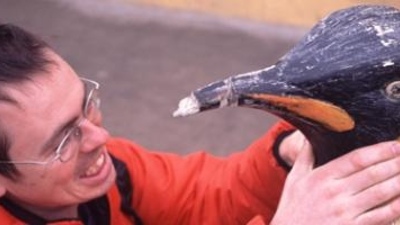 Andy is ShAFF's Patron, a climber, award winning author, public speaker and all-round funny man. (You can also watch his teenage daughter Ella attempt to climb the 1000m El Captain in My Life: The Big Climb at this year's festival).
---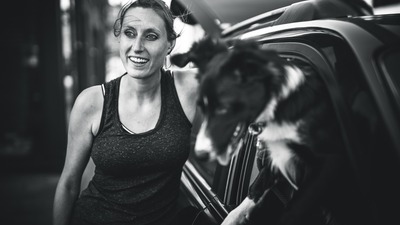 Festival Co-Director
Anna is an ultra runner, writer and film producer working freelance across a variety of roles in the outdoor industry and has been part of the ShAFF team for six years. In 2020 Anna became Co-Director of ShAFF, alongside founder Matt Heason. Anna is producer at Sheffield-based Salt Street Productions, with whom she made a six-part viral mini-series for BBC Sport in 2019, produced the video content for The Outdoor City and Visit Britain's international Adventure Breaks campaign in 2018, and spent most of 2017 producing a six-part urban sports series for Channel 4. Anna is also author for award winning outdoor publishers Vertebrate Publishing, and her first guide book, Day Walks East Anglia is out now. Sheffield born and bred, Anna is always inspired by Sheffield's outdoor folk and says "I've always been excited when ShAFF comes around, even more so now I'm part of the team that makes the festival happen. It's a place for our amazing outdoor community to come together to share inspiration and a few beers."
---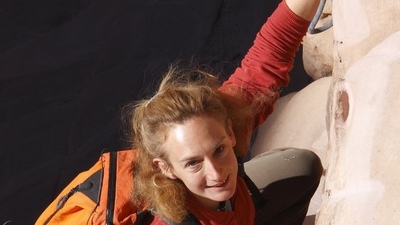 "Sheffield is a fantastic place for being able to pop out onto the rocks and a top spot for heading out for a run. For me SHAFF is a brilliant event for seeing the best outdoor films on offer, being inspired and for meeting up with old friends to plan new adventures or just have a chat." Anne is a former British climbing champion and current explorer who is always up for concocting an adventure on a tasty looking piece of rock somewhere around the world. She enjoys spreading adventure opportunities for young climbers and now loves being a mum.
---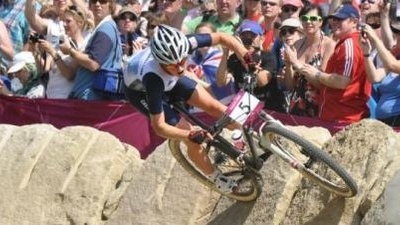 Annie Last based out of Bakewell in Derbyshire started MTB racing as a 13 year old after a bet with her brother. 9 years later she is a MTB World Cup Winner, 2 x Silver Medallist at the U23 MTB World Championships and rode to an impressive 8th place at the London 2012 Olympic Games. She is now supported by TREK bicycle cooperation and in 2013 will compete on the World MTB circuit as part of the Global Trek Factory Racing Team. Although I spend a lot of riding in amazing places all around the world, I really look forward to getting out and riding the trails in the Peak District when I return home.
---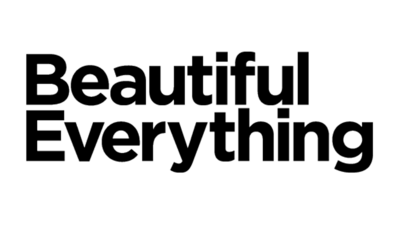 Beautiful Everything - Experience Design Consultancy
Ed Richardson & Paul Stallard set up Beautiful Everything to offer experience consultancy to a wide range of organisations and brands. Happily for us, they are based in the Showroom Workstation - home to the Sheffield Adventure Film Festival. The team there have revamped the ShAFF YouTube channel, but are also part of the team that deliver BoomBeam, the platform that runs the ShAFF website and the film festival logistics Ed is also a keen off-road runner and cyclist. He's recently completed the 42 mile High Peak Marathon with Matt Heason, though a small navigational error meant they made it into a 44 mile run! Paul is a keen mountain biker and runner, rolling the bumps and trails most weekends over near Grenoside.
---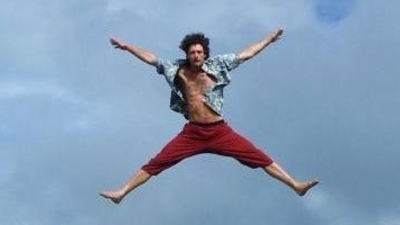 Ben moved to Sheffield in 1997 – to be close to the climbing on the illustrious gritstone edges of the Peak District. Not only is there an endless amount of world class climbing on it's doorstep, but Sheffield also has a community of elite and keen climbers, known and respected throughout the world. SHAFF is a great celebration of not only the Sheffield's eminent position in the climbing world, but also as one of the adventure sport capitals of the world.
---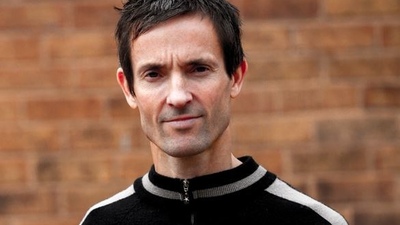 During the late 1980s and early 1990s, Moon, along with his climbing partner Jerry Moffatt drove forward the level of sport climbing in the UK especially, but also throughout the world. He was the first person to climb a route at the grade of (French) 8c+, establishing Hubble at Raven Tor. At its inception, Hubble was the hardest sport route in the world, where the crux consists of a Font 8B boulder problem. Moon is best known for short and powerful routes and boulder problems.
---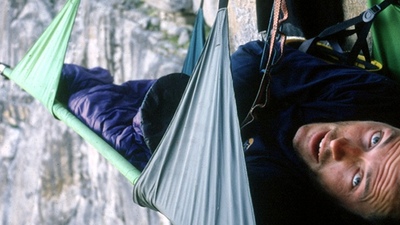 Ben is a Sheffield based cameraman. He has made award winning films since 2000.
---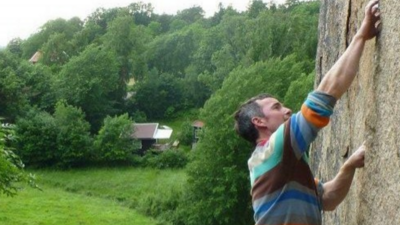 Brian McAlinden moved to Sheffield from a much rainier Northern Ireland to work in the outdoor industry and try "this much heralded 'Gritstone' climbing." He became the manager of The Climbing Works in 2007 and has been trying ever since to "get good" at bouldering but still enjoys being on a rope more. Anything you read, see or view about The Climbing Works in print or online has probably been through his inbox!
---
Carrie Poole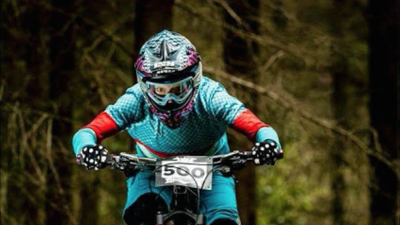 I came to Sheffield University as I loved the Outdoors. Here I learnt to snowboard at the Ski Village and I then followed my love of this sport around the world. Whilst living in Whistler for a snowboarding season I discovered my passion for mountain biking. Sheffield is now my home. The variety of fantastic trails right on the doorstep and a large friendly community of keen mountain bikers has helped me to develop my skills and fuel this passion. I now race the national Enduro series and have achieved a top 10 at a World Enduro event. Sponsors: Flare Clothing Co, Bike Rehab, ALine Coaching
---
Claire Carter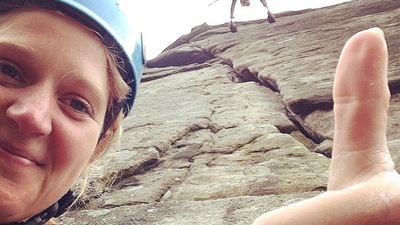 Judge and Presenter
Claire is a writer and filmmaker, alongside juggling numerous jobs in the Outdoor Industry such as working with Kendal Mountain Festival as the Film Officer and the Outdoor Industries Association as Engagement Officer. Being Head Judge for ShAFF means she watches adventure films all year round. She has quite square eyes these days, and very strong fingers from gripping the sides of her arm chair.
---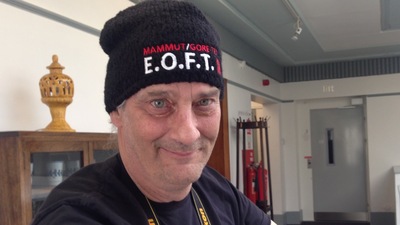 Festival Fringe Director
Dave is the Managing Editor of outdoors news website MyOutdoors.co.uk. He also coordinates the ShAFF photography exhibition which - with the support of Lowepro - has developed into the UK's biggest outdoor and adventure photography exhibition of the year. This year, he's created the Festival Fringe with a whole stack of free talks for the public and invitation only parties for our filmmakers, sponsors, athletes and volunteers. Oh, and he also runs the Second Hand Kit Sale.
---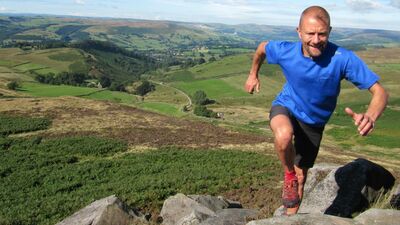 Dave is an experienced fell runner with a background in teaching sport and outdoor education. He loves the variety of running that the Peak District offers and the fact that it is so close to Sheffield. He said: "I can literally run from my home out to the Peak District with only the first 800 metres on tarmac." He runs for Dark Peak Fell Runners and has won numerous individual and team prizes including the 2015 English Fell Running Championship (V50). Dave is also a UK Athletics coach specialising in Fell and Mountain Running and works as Fell Running Guide, offering coaching, navigation skills training and guided running for trail and fell runners..
---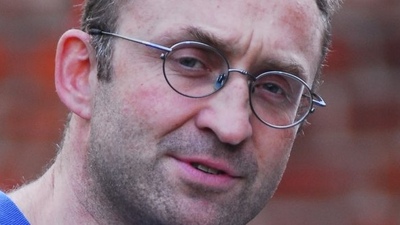 Dave has been Chief Executive of the BMC since 2002. As a keen all round climber his recent highlights include the west face of Cerro Torre in Patagonia (2013) and the previously unclimbed 20,500ft peak – Gojung – on the Nepal/Tibet border with Mick Fowler in 2011.
---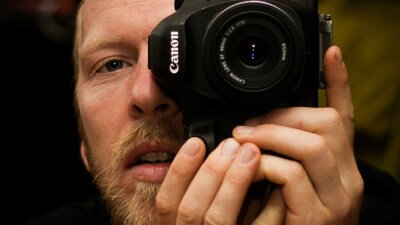 ---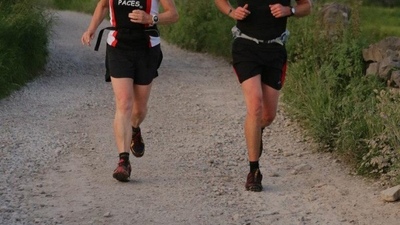 Retired teacher, Dot Kesterton took up running in 2008 after a challenge from a friend to run 10k within 8 months. Her first race, in June 2008, was a Race for Life at Don Valley Stadium in Sheffield and was a "bit of a life changing moment." She hasn't stopped since; running anything from a mile to a marathon and enjoying off-road runs. Dot is coached and supported by Stuart Hale at Accelerate. Dot says the photo above is one of her favourite action shots - running with Carl Bradfield, summer Solstice 2014, on Mam Tor and Castleton.
---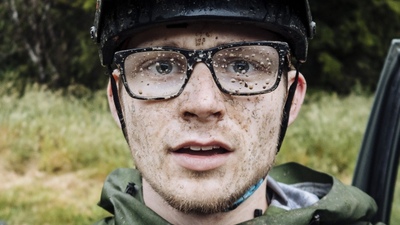 Duncan Philpott is a freelance adventure sports photographer specialising in mountain bikes. After stumbling his way into the Sheffield riding scene while studying for a Maths degree he started with a small commercial shoot with Steve Peat which set the ball rolling to where he is today.
---
Ed Douglas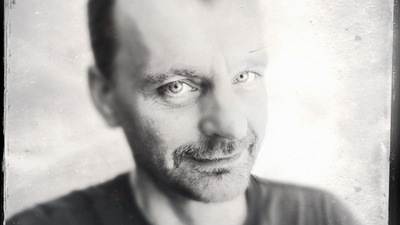 Ed Douglas is a writer and journalist who recently featured in the feature documentary Sherpa. He is currently working on several book projects, including a meditation on Kinder Scout.
---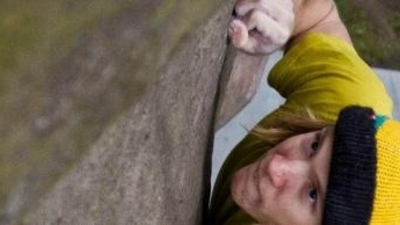 Ed moved to the Peaks for the climbing in 2010, the year he became British Junior and Senior Lead Climbing Champion. Sheffield Walls for training and the Peaks for outdoor climbing are legendary, world class, climbing venues. Ed Hamer is one of UK's best up and coming athletes in climbing. He was born in Zimbabwe where he lived until he was 9, then moved to the UK. He began climbing in 2004 and has been making incredible progress since. He's at home in all disciplines, having sent boulders graded 8B, trad routes graded E8 and sport climbing routes in the 8c range. Sponsors: Sherpa Adventure | Wild Country | Red Chili | Red Bull | Beal | Peak Ales
---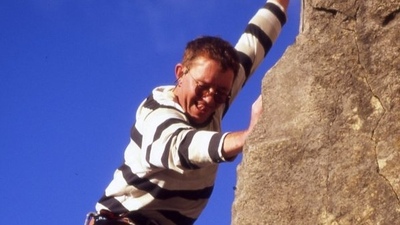 I was born in Newcastle (Staffs) in 1960 and took up climbing with my brother in 1973. In 1977 I did my first new route and have since dedicated almost my entire climbing career to the pursuit of new routes. Along the way I have courted controversy by challenging the boundaries of what is and isn't acceptable and was probably he creator of the first sports climb in the country, Clarion Call in 1983. I recently passed my 4000th new route and have the intention of continuing beyond that figure for as long as I can.
---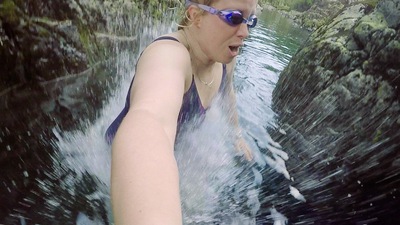 A filmmaker who loves to take on adventures usually under the guise of Maia Media. Enjoys swimming in wild places, camping out and riding bikes. Has recently become obsessed with doodling on her iPad.
---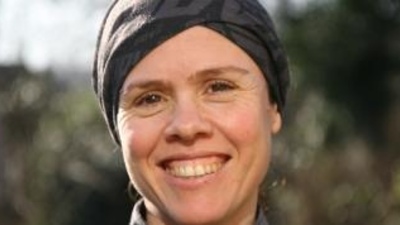 I was born in the peak and started climbing with my dad at about age 7 (the much loved and missed climber, runner and cyclist Dave Elmore ) I went away to travel and study but the gritstone bouldering and friendly nature of Sheffield always drew me back . I lived in some of the skankiest shared houses with the fiercest boards, bouldered as much as I could, went to the legendry Foundry raves but some years ago I finally discovered my legs were stronger than my arms and turned to fell running. I am currently v40 English fell running champion but I love the local summer fell races or a good Wednesday night run with my club Dark Peak Fell runners as much as anything. I also mountain bike(badly) and live in multi generational house with my trail running 68 yr old mum, my mountain biking/ running/ race organising husband, two fell running and mountain biking kids and two crazy dogs ( they are better at running than mountain biking) . Whether you are a 7 year old seconding your first Diff, taking part in one the local fell races or mountain biking from Fairholmes Sheffield has to be one the best places to live in the UK or possibly the world! I am supported by the lovely guys at Accelerate.uk, who are supplying me with the new Patagonia trail running kit.
---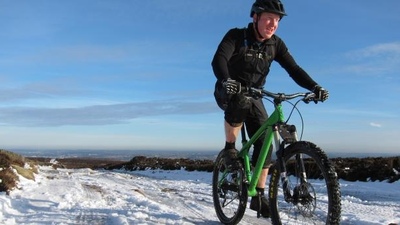 When the time came to find a place to settle Sheffield was always going to be a first choice for this Yorkshire lad. Mountain Biking for as long as he can remember, he can occasionally be wrenched off the bike for a bit of climbing or fell running, but is usually drawn back to two wheels pretty quickly. Always involved deeply in the scene; Henry set up Ride Sheffield as a means of protecting local Rights of Way as well as trying to promote and develop trails too. He occasionly contribute articles and reviews to the MTB press and is one of collective that organises Peaty's Steel City Downhill Race. Work keeps him on a bike too, promoting cycling in schools accross the city as a Sustrans Bike It Officer www.ridesheffield.org.uk www.twitter.com/ridesheffield www.twitter.com/
---
Ian Fitzpatrick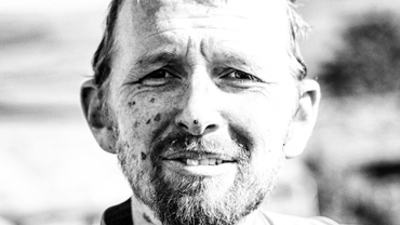 Ian Fitz is one of many reformed dirt-bag climbers that inhabit Sheffield. These days he is often seen on a mountain bike, usually for an excessively long time. He podiumed at the 2016 24 hour UK championships and is the creator of the Peak ITT, a 225km long mountain bike route in the Peak District, designed to be ridden in a single serving.
---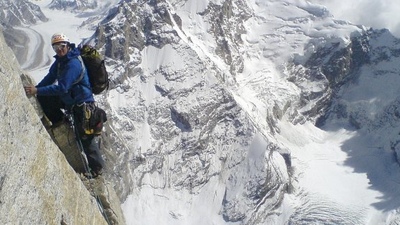 Ian Parnell is one of the UK's leading mountaineers, co-editor of Climb Magazine and a Sheffield resident for the last 15 years. 'It's been exciting to see SHAFF grow over the years to take it's place amongst the world's leading adventure festivals, and become a showcase for all the best that The Peak District and Sheffield have to offer as a centre for British adventure.'
---
Ian White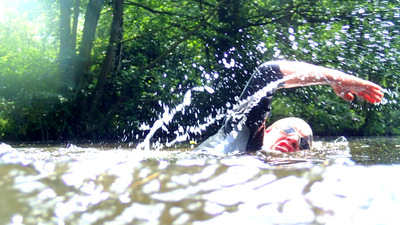 Working with Beautiful Everything
Ian White is working in collaboration with Ed Richardson at Beautiful Everything. Ian is one of those clever people who actually knows how to design an app. We can't wait to test run the new audience voting app at the festival. Like Ed and Matt, he's a keen runner and this pic is from the end of their epic High Peak Marathon. A man of many talents, he's also an excellent cook. You can find his open source work at http://github.com/ianwhite, and he tweets at @i2w
---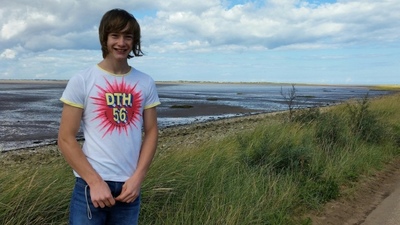 Jack Ramsden started having climbing lessons when he was 9 years old after going to an indoor climbing party. From there, he entered local competitions before finishing third in the Youth Climbing Series Competition and fourth in the Midlands Youth Climbing Series. Moving into Group B, his first competition was the Junior British Bouldering Championships at The Works in Sheffield, where he came third and was selected for the GB Bouldering Team. When he's not climbing, Jack enjoys reading, listening to music and doing yoga. He said: "My aims are to keep improving, both indoor climbing and out on the grit; to keep enjoying climbing; the stay healthy and fit; to meet lots of new people, and most of all, to have fun!"
---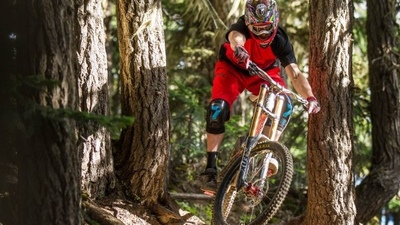 James Swinden, Swinny to most. Raised from day 1 on the border of sheffield & the Peak District, Sheffield has been my base for all parts of life.. it's home. I've been riding bikes from an early age round these parts & developed, over time, to a World Cup race level. Sheffield has been my training partner for some time now, & always puts up a fight!
---
Jerry Moffat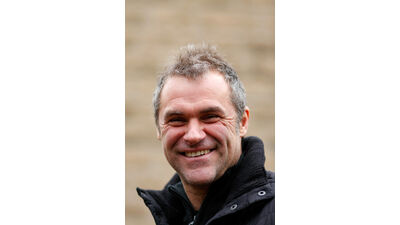 During his long and illustrious career he: Won 10 international competitions (in just two and a half years of competing) and retired in 1990 ranked No 1 in the world Was responsible for countless first ascents all over the world including Liquid Amber - Britain's first F8c - now F8c+ Dominator - one of the world's first Font 8B boulder problems - in Yosemite Superman and The Ace - both boulder problem firsts for their time - 8A+ and 8B respectively Played an integral role in the development of today's performance rock shoes Built one of the first training cellars, and was largely responsible for the Foundry climbing wall in Sheffield, the first wall of its kind anywhere in the world Raced rally cars
---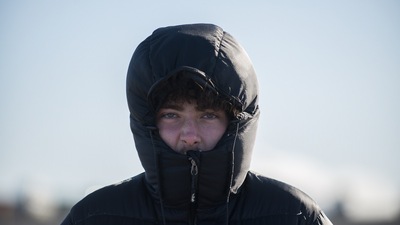 Jimmy is a young photographer and film maker based in Buxton, Derbyshire. He has had a number of films play at ShAFF over the past few years. These films include Mohon which is Jimmy's 'Cyclomentuary' form a solo cycle trip across Mongolia. ShAFF had been pivotal in kickstarting Jimmy's film career.
---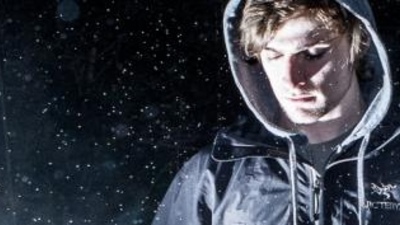 Being brought up, just over the hill in the Hope Valley, allowed Joe to reap the benefits of both Sheffield and the Peak's surroundings from a young age. After having worked at Bigstone, heading up Five Ten Bike in the UK, he has moved on, to set up his own business, 'Steel City Media', creating content for the masses. More about SteelCityMedia - Purveyors of Viral Entertainment Steel City Media is a catalyst, fuelling an ever growing demand for original, viral media. Social media, blogging, viral web videos, photography, PR, e-marketing. All of these solutions have their own unique benefits, which can be entwined individually or used all together, to provide your business with a burgeoning online presence.
---
Joe Hides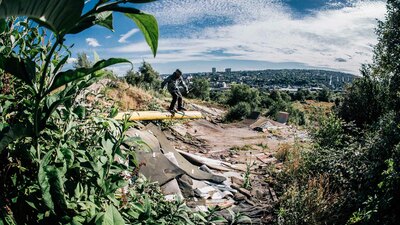 Joe Hides is a professional free skier born in Sheffield, learning to ski on the famous Sheffield ski village. He is also a filmmaker who took part in the creation of Channel 4 series Britain's Abandoned Playgrounds with Salt Street Productions. Joe says "Growing up in Sheffield presented incredible opportunities for me. I had the ability to train on arguably the best ski slope in the UK. And also the ability to pay tribute to the attraction in Britain's Abandoned Playgrounds."
---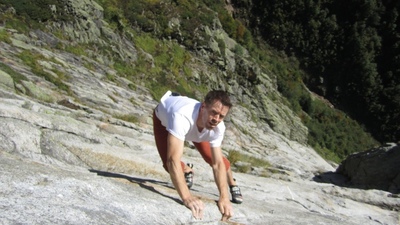 Now based in Ariège in the French Pyrenees and running www.chezarran.com accommodation for climbers, John has a long record of climbing exploration at the highest levels of performance. Major bigwall freeclimbs in several continents, including a 1000m sustained E7 behind Angel Falls in Venezuela, complement a history of sportclimbing, competitions and hard trad, including the E10 Doctor Dolittle, which has remained unrepeated for 15 years. Action shot below is onsight soloing the 900m Enfants de la Dalle on the Dent d'Orlu, Ariège.
---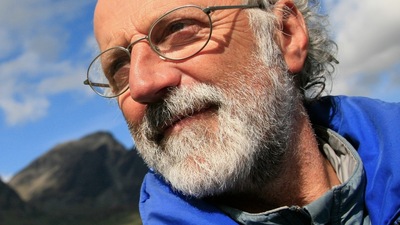 John Beatty, life long outdoor spirit, who lives in the Hope Valley, Peak District continues his outstanding photography both within the outdoor industry and worldwide assignments in photojournalism. His recent travels include Alaskan super-wildlife and the spectacular Eagle Hunters of Mongolia.
---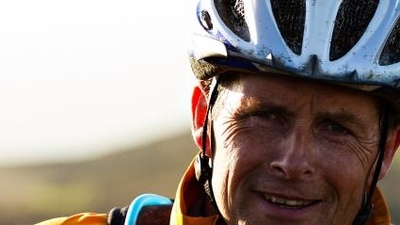 John Horscroft came to Sheffield, inevitably, for the climbing but now finds himself also obsessed with mountain biking. After years of writing for the climbing press, he's now heavily involved with mountain bike campaign group Ride Sheffield. He's utterly infatuated with the city of Sheffield, it's humour, friendliness and the fact that it's utterly sport mad and will sing its praises to anyone who'll listen, especially southerners. All being well, he should be taking the stabilisers off his mountain bike shortly.....
---
John Welford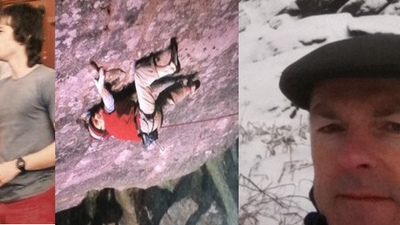 John Welford is a third generation Steelmaker who was born and bred in Scunthorpe, he began Climbing whilst at School, traversing back & forth & back & forth & back & forth on Pete Livesy's old training wall, eventually pausing for breath and escaping to study Geology at the University of Newcastle upon Tyne...and at Bowden Doors. Three years later after graduating from Kyloe in the Woods he realised a move to Sheffield was the best way to satisfy his need to climb. "The closeness of the Gritstone Edges and the Limestone Dales have given me year round challenges for over 25 years now and Sheffield's awesome training facilities coupled with the City's depth of climbing talent has only served to spur me on. I'm Still keen for more... thank you Sheffield.
---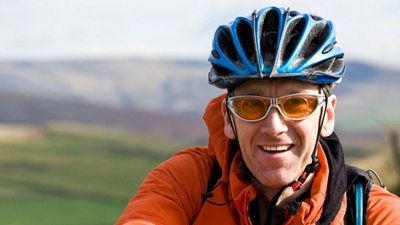 Jon is the managing director of Vertebrate Publishing the award winning name behind many of the best mountaineering, mountain biking and walking books produced in the UK. Jon is author of climbing, cycling, mountain biking, walking and most recently a trail running guidebook to the Peak District. By his own admission he is a Jack of All Trades, although he can still out climb and run his dog.
---
Jon Fullwood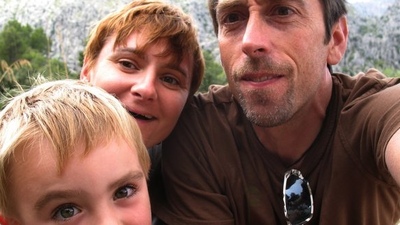 Since moving to Sheffield eighteen years ago I've made it my mission to disprove the notion that climbing in the Peak District is worked-out. I think I've succeeded, I've had a lot of fun trying anyway and there's a huge project list on my computer so don't expect me to give up any time soon. Just for the record, I may have agreed to be an ambassador, and I do have exquisite taste, but I don't plan to spoil you with Forrero Rocher, you can buy your own.
---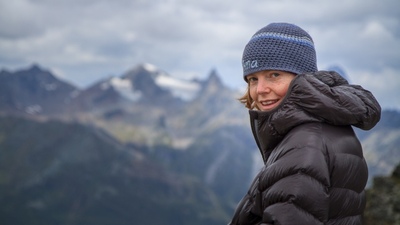 I first moved to Sheffield in 1998, and I've never looked back. As a keen climber, it's the perfect place to live. We've got the Peak District on our doorstep, fantastic training facilities and a great social scene. There's nowhere in the UK I'd rather be. I love most types of climbing from trad and sport to bouldering and competitions. If it involves crimps, undercuts or volumes, I'm there! Sponsors: Rab, Wild Country
---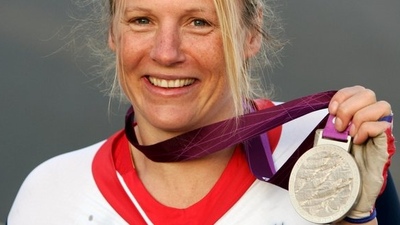 Karen has the philosophy that to have the most impact in life we should challenge our constraints, adopt a positive mindset and support each other to be the best we can be. Somewhat an expert in overcoming challenges, Karen finds much of her inspiration through outdoor adventure. She was a keen runner and mountaineer before becoming paralysed in a rock-climbing accident, and has since pursued alternative ways to access the outdoors – canoeing, sit-skiing and hand-cycling. She has hand-cycled in various corners of the world, including Central Asia and the Himalaya, the Karakoram and the length of the Japanese archipelago. Karen has co-organised expeditions sea kayaking along the coastlines of British Columbia and Alaska, skiing across the Greenland icecap, climbing the kilometre-high vertical rock-face of El Capitan, and kayaking through the fjords of Patagonia. As a coach and facilitator, author and speaker, Karen works regularly with young people, schools, businesses and other organisations particularly on the subject of challenge and change. She is currently a full-time athlete with the British Paracycling Team, won a silver medal in the London 2012 Paralympics, was World Paratriathlon Champion in 2012 and silver medallist in 2013. "What is life if it isn't an adventure? I'm constantly amazed by what can be achieved if we set our heart and mind to it. It's all about finding belief, confidence, motivation and commitment. And of course, friends. Then there are no limits." Her first book "If You Fall" is published by O-Books and can be ordered at www.karendarke.com The second, "Boundless" is published by AKreative and is also available at www.karendarke.com 'Karen's captivating story shines a bright light on the meaning of challenge, and on the limitless capabilities of the human spirit.' Sir Ranulph Fiennes, polar explorer Contact karen@inspireandimpact.com or +44 781 0590244 Flat 2, 71 Culduthel Road, Inverness, IV2 4HH, Scotland, UK.
---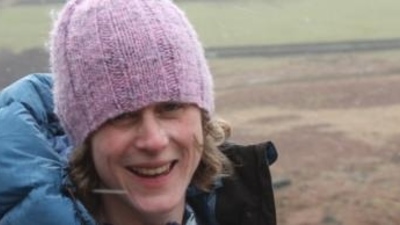 "Sheffield may have a reputation for industry and grime, but underneath all that is a city full of people who are like me. They share the same passion, which is the outdoors. The Peak is 10 minutes from my house and I have a phonebook brimming with people to call to join me out there on the crags. I can't think of many other places I would choose to live in the UK – most climbers can't help but be attracted by the lure. Sheffield is the obvious and natural place to host a film festival like ShAFF – come along!"
---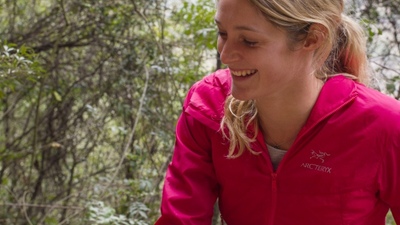 I grew up in the Peak District and spent many years as a child playing around on the grit stone. When the time came to choose universities I didn't want to leave the grit stone so I only applied to Sheffield Hallam. I have been living here ever since! With some of the best climbing and people in the world, Sheffield really is a fantastic city to be a part of.
---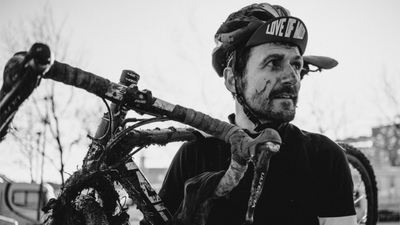 I'm so excited to be back in Sheffield after many years elsewhere. I was a fell racer (and orienteer) when based here between 1984 and 1992 and back then my climbing friends were manufacturing the first resin hand holds and beginning to explore their cellars. I was a level below the very top layer of British fell runners, but I won a few Peak races and the Blackamoor Chase course record of mine (from 1992) is still standing. Cyclocross racing, and particularly the Yorkshire Three Peaks race, has also became a passion in the years since. I've raced all over Europe, but there is something very special about Sheffield and the Peak and it's great to see that reflected at ShAFF. Sponsors: Cyclocrossrider | Ribble Cycles
---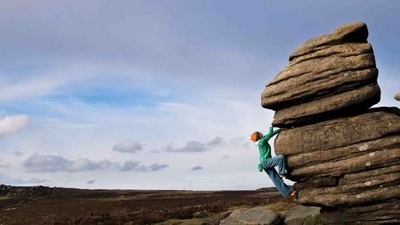 Sheffield is a natural magnet to any outdoor enthusiast. And 15 years ago the pull became too strong for Lucy and the move up north was inevitable. With world class training facilities, a ready-made community and The Peak a short drive away, living the dream of a professional climber became reality. "It's impossible to get bored living so close to The Peak; if I don't feel like climbing, I can go out for a ride or an amazing run- or simply, have a lovely dog walk". Lucy has also judged and presented at ShAFF for four years and has enjoyed immensely viewing the unique exploits of what people are getting up to, here and around the world.
---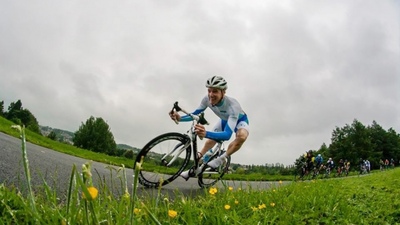 Marc is Sheffield born and bred, a life long cyclist and spends most of his free time cycling in and around the Peak District. Marc is Secretary of Sheffrec CC which is the largest cycling club in Sheffield, Vice chairman of British Cycling Yorkshire Region, and organiser of the Sheffield Grand Prix which is part of the British Cycling Elite National Circuit Race Series. He is also Organiser of Monsal, Jenkin Road and Bradfield Hill Climb events.
---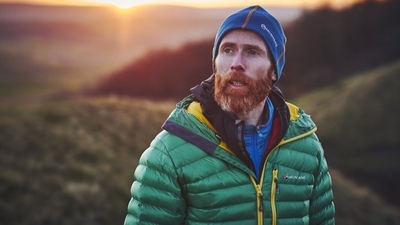 Marcus Scotney is a Peak District based International Ultra and Trail Runner and running coach. He has ran for England six times and once for Great Britain at 100km on tarmac. Going hard and long is what Marcus specialises in, 2014 he won 5 Ultra Marathons setting 4 course records including Iznik Ultra in Turkey and finished 2nd in the British Ultra Trail Championship. He is sponsored by MONTANE and HOKA ONE ONE.
---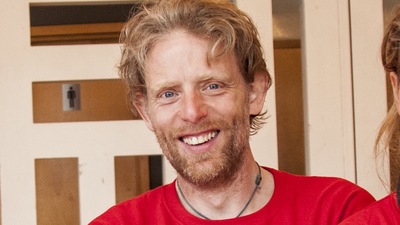 Festival Founder and Director
From around September Matt spends the long winter evenings watching the 350+ films that we consider for the festival each year including submissions from film makers as well as sourcing films. Before spending an agonising couple of weeks in December juggling the final selection of around 100 films into a programme in time for publication in the New Year. Once ShAFF's over, he's onto Sheffield's Cliffhanger Festival and programming Cycle To The Cinema's summer season and then Buxton Adventure Festival in the autumn. Originally a climber, he's branched out into ultra-running and cycling and helps organise the annual Grindleford Goat Sportive in September. Follow Matt @HeasonEvents.
---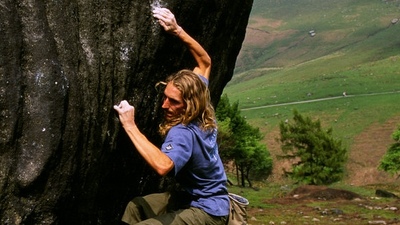 MIles Gibson is an unbelievably weak climber, blah ,blah, bouldering, new routes on the grit, and some big walls around the world. I moved to sheffield over twenty years ago now - just never quite managed to leave! It's the friendly gritty city. There's always someone psyched for an adventure, on your door step or 1000 miles away. If I had the time it'd be me! I seem to have turned my obsession to road biking for the moment.
---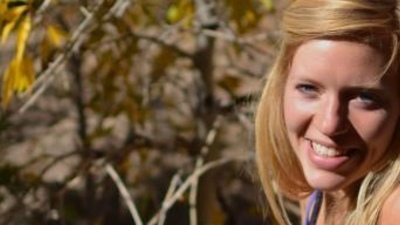 I love Sheffield! I moved here from the London area when I was 18 to study at Sheffield Hallam University but it was all just a ploy to get to Sheffield; to the rocks and the scene that I heard so much about. I am 25 now and it has consistently lived up to it's reputation as the best place to be if you are a rock climber. Vimeo: http://vimeo.com/user5367259
---
Neil Bentley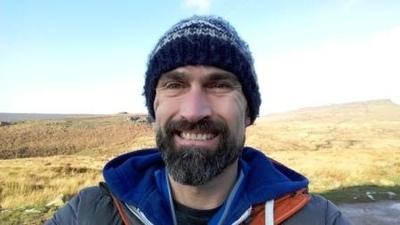 Neil came to Sheffield Uni in '87 to study rock climbing, culminating in the first E10 on gritstone just 5 miles outside the city (Equilibrium, 2000). He has starred in three award winning climbing films, Hard Grit; Blood, Sweat and Bagels and Equilibrium. Highlights include climbing stunt double to Matt Damon (The Bourne Identity, 2001); keeping Jonny Depp out of the chocolate river (Charlie and the Chocolate Factory 2005), and doubling for Dennis Waterman (Where the Heart is xmas Special!). His passions continue to include climbing, racing his road bike up extreme hills, running off road in the beautiful Peak District, surfing on Yorkshires superb East coast reefs and watching great films at ShAFF! www.foundryclimbing.com - Both Sheffield's and the UK's original large scale indoor climbing centre, providing excellent climbing for all abilities and ages. www.cragxclimbing.com - Sheffield's specialist climbing shop - quality brands and staff with great knowledge and advice.
---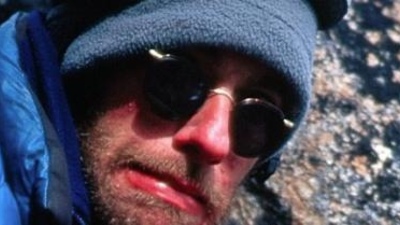 Niall Grimes lives to climb, climbs to write and writes to live. He will talk for money, and raffles are a speciality. He once picked up Radio Luxembourg on a false teeth, which was where he first heard about Anna Friel's kiss on Brookside. He has climbed Mount Everest twice, once by a new route on the French side. He hopes you are having a nice day. He also publishes the brilliant Jam Crack podcast - a mix of interviews with climbers and climbing stories.
---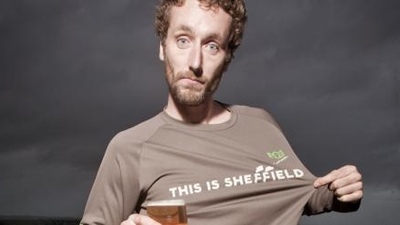 Nick Hamilton was Born, Bread and Buttered around the hills of Sheffield and now develops and extols the virtues of Sheffield's mountain bike scene. Organising bike races and events all around Sheffield and the Peak he writes about them in the international mountain bike press and his blog, ThisISheffield. Nick is also a full time Sports Engineer developing sports equipment at the Centre for Sports Engineering Research at Sheffield Hallam University.
---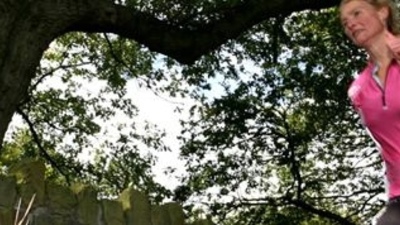 Although born in London, Nicky Spinks moved to a farm in Glossop in her childhood and as has loved the Peak District and surrounding moors ever since. Taking up competitive running in 2001 she has gone from a 4 mile fell race to holder of the Lake District Ladies 24 hour record. Nicky is a multi-record-holder and something of a legend in her own lifetime. She is the current ladies record holder for the greatest number of Lakeland Fells climbed in 24 hours. In July of last year, in less than perfect conditions, she broke the ladies Bob Graham record, running over 74 miles, summiting 42 peaks and ascending 28,500 in the process. Her time of 18-hours and 12-minutes was made all the more difficult as early this year she had to have precancerous cells removed from her body. Nicky will the describe the highs and lows of going from 4-miles to the 24-Hour Mountain Distance Record, including her own personal battle in dealing with cancer.
---
Nic Sellers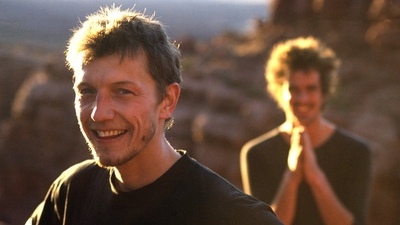 I moved to Sheffield in 1992 straight after my Physio Degree as I wanted to be in a place near climbing and amongst lots of climbers. I've never looked back and can't think of a better place in the UK. Shaff is a fantastic yearly event which I look forward to and seems to get better every year. It's really opened my eyes to other sports and is a great social. Sponsors: Boreal Shoes, DMM Equipment, Moon Clothing
---
Nik Cook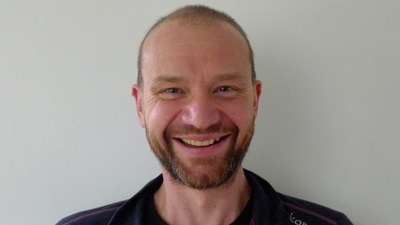 Senior Judge and Presenter
One of the ironies of adventure sports writer Nik Cook's life is that he spends much of it inside watching other people having adventures. The clocks going back is the signal to start ShAFF film judging and with 100+ films in this year's festival, it's a mammoth task. Over the festival weekend, the judges become the presenters introducing each and every film session and speaker. Nik is the one who makes sure they're all where they should be, saying what they should be saying. Follow @nikalascook on Twitter.
---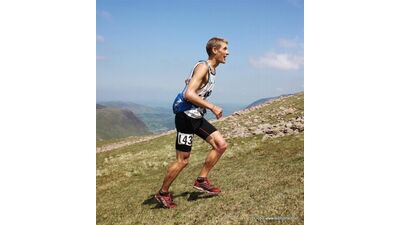 Oli is an orienteer and fell runner who has lived in Sheffield since 1997. Having come to the city as a Southern student, he now considers himself to be a surrogate Northerner, although his (Yorkshire) wife Jenny assures him he will never be a true Yorkshireman. Since toughening himself up on the Sheffield hills he has won multiple British titles and competed in word championships in both orienteering and mountain running. "As a member of South Yorkshire Orienteers, Dark Peak Fell Runners and Hallamshire Harriers the opportunities for training and racing are endless. What other city combines a thriving cultural hub with easy access to one of the UK's most beautiful national parks, not to mention a wide selection of excellent real ale pubs?" South Yorkshire Orienteers: http://www.southyorkshireorienteers.org.uk/ Dark Peak Fell Runners: http://www.dpfr.org.uk/ Inov-8: http://www.inov-8.com/
---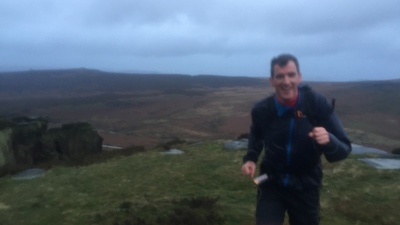 Ollie is one of Sheffield's GPs, he believes that being active is probably the most important ingredient of a healthy and happy life. Ollie is proud to have lived longer in Sheffield than any other place in his life. He is one of the team driving the Move More Campaign to further develop Sheffield as a place where it is easy and fun for everyone to be active, what ever their situation. He is also a clinical lead for Sheffield Clinical Commissioning Group, and radio doc for BBC Sheffield. He is honoured to be a SHAFF ambassador. "I love soaking up the magic of the mud and hills that surround Sheffield (#TheOutdoorCity), but if you have to be inside then watching an adventure at ShAFF is the next best thing!"
---
Paul Barton & Hannah Bird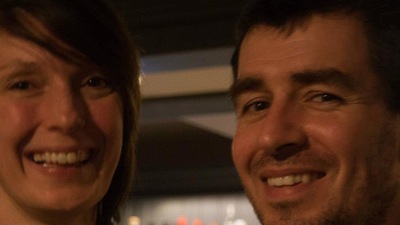 ShAFF Graphic Design Team, Design Everything
Paul and Hannah at Design Everything have come on board this year to give ShAFF brand new look to celebrate our 10th birthday. They've designed our new logo and custom font and done all the artwork for our posters, flyers, brochure, T-shirts and much more. We can't recommend their services too highly enough. Find out more... As if that weren't enough, their 10 year old son Elliot's film Run Funning is premiering at ShAFF and it has a soundtrack written and sung by their 8 year old daughter Tilly. If we had an award for Creative Family Of The Year, they'd win it.
---
Paul Hayes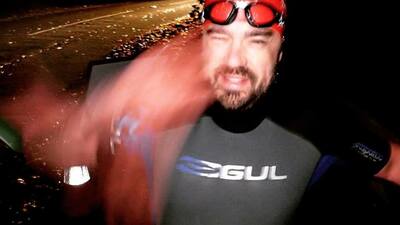 Chief Tech Officer
Paul Hayes is an ex-pat Yorkshireman living in the wilds of Derbyshire. A failed runner, cyclist and wild swimmer Paul studied Film at Sheffield Hallam University before working for both the Showroom Cinema and Museums Sheffield. Currently Managing the Visitor Experience Team at Chatsworth House, he is a freelance event co-ordinator and production manager.
---
Paul Hodgson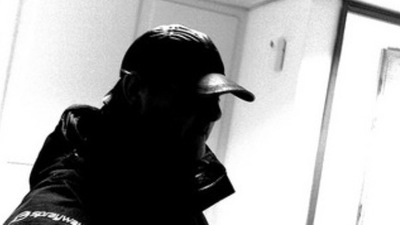 Music Judge & ShAFF DJ
Bringing Sheffield producer and DJ Paul Hodgson (aka Grievous Angel) on board fulfils a long-time wish of Matt's to highlight the film soundtracks and all the musicians whose creative energy makes such a huge contribution to the success of a film. In addition to judging the soundtracks, Paul will be pulling together a #ShAFF2015 playlist of the best tunes that we'll be playing all weekend in the Showroom bar. Can't wait? Listen to his #ShAFF2015 Soundtracks playlist on YouTube. Follow Grievous Angel on Soundcloud and on Twitter @grievousangeluk.
---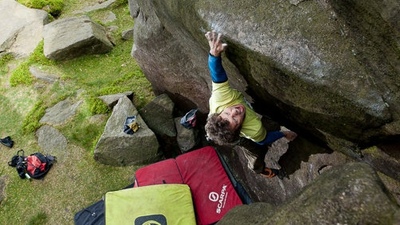 Percy arrived in Sheffield fresh from Newcastle University in 1994 and has stayed here ever since. He started climbing at the tender age of 13 and has done little else since, apart from a little work as a route setter at some of Sheffield's finest indoor climbing establishments. Bored with working for others, he roped in a couple of mates and built The Climbing Works in 2006 which quickly became by far the busiest and best bouldering centre in the UK, if not the World. Percy also works as a chief route setter for the IFSC and has been in charge of the climbs for many events on the World Cup circuit; a job which has taken him to many exotic locations such as the Reunion Islands, Moscow, Colorado, and even Millhouses Park! He helped set up Gravity in Dublin - the first modern bouldering centre in Ireland, and has done his fair share of writing about climbing for various magazines, and more recently as the author of the bouldering section in the book Peak Rock. The arrival of two children in recent years has not slowed him down too much, and what little spare time he currently has is more than likely spent climbing on the Grit. Sponsor: Scarpa Websites: climbingworks.com | gravityclimbing.ie
---
Pete Clayton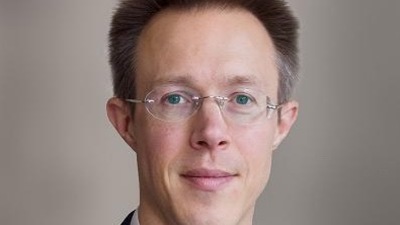 Excel Consultant
It's not all glamour running a film festival. Though Festival Director Matt Heason and PR Lissa Cook love a good adventure film, what they love event more is a good excel spreadsheet. Pete Clayton is the Excel Consultant (or Excel Wizard as we call him). He has run general elections for emerging democracies from an excel spreadsheet and this year we're running ShAFF from his master programming spreadsheet. As well as being the cleverest person at ShAFF, he's also one of the nicest.
---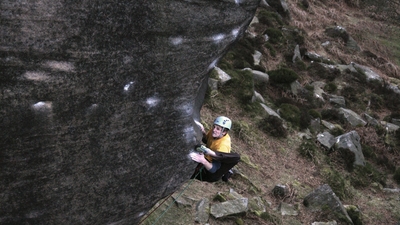 Pete grew up in the Peak District just a stone's throw away from Sheffield. Having the Gritstone edges on his doorstep for all his life, he has grasped the opportunity to embrace the outdoors, great landscapes and unique climbing on the Gritstone. He has taken techniques learnt from his local climbing and has now applied them to great effect all over the world. To date, at only 21, he has made numerous first ascents and difficult repeats in the UK, Europe and America. You can hear Pete talk about his journey as he describes and illustrates a behind-the-scenes look at the wild world of wide-crack-climbing at ShAFF on Sunday 3rd March Sponsors: Patagonia / Wild Country / 5.10 / Sterling Ropes
---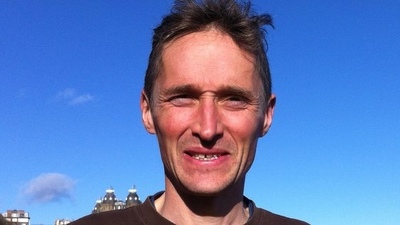 Richard is a member of Dark Peak Fell Runners and would run more if he could find a away to earn a living and have more time off. He works full time as a vet in Sheffield but in his spare sell Tyvek Wristbands, organises fell races and is developing an orienteering app. Born in Derbyshire, married to a Sheffield lass with 2 lovely children (who hopefully will be faster and stronger than both their parents- it is just a matter of time...) www.hopevalleywristbands.co.uk Selling Tyvek wristbands from stock www.thehallamchase.org.uk The oldest continuously run fell race in the world www.explorerevents.co.uk Running navigation events on the hills www.iorienteering.com Timing and results for Orienteering, running, cycling and navigational events
---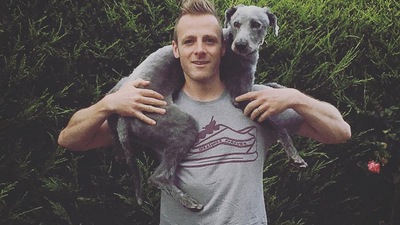 Richard was brought up in Sheffield and cut his teeth in the world of photography around the gritstone hills and Bolehills BMX track before leaving the nest for a decade, studying and practicing in Wales and London. With travel bookended by a couple of snow seasons, Richard is back in Yorkshire and has built a role at local bicycle company Cotic as the marketing manager. Alongside photographing & filming new models, curating the majority of their online content, and building the odd bike, he can be found riding all sorts of two wheeled vehicles all over the city / countryside, often accompanied by his adorable but naughty lurcher, Otto.
---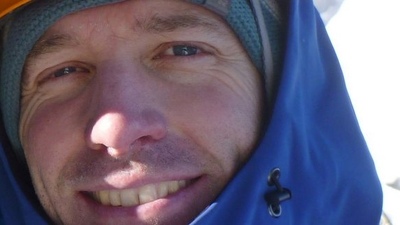 I was born and bred in Doncaster and started climbing on the gritstone edges 20 odd years ago, before moving to Sheffield in 1996. Soon afterwards I became a UIAGM mountain guide and I've been lucky to work and climb in many different parts of the world, but I always love coming home to Sheffield. It's an awesome city - for a quick route, a days work on the grit, or a blast on the bike, but most of all for the number of likeminded folk who live here. It's hard to beat! Rich runs a small guiding company specialising in alpine climbing, ice climbing and ski touring: www.alpine-guides.com
---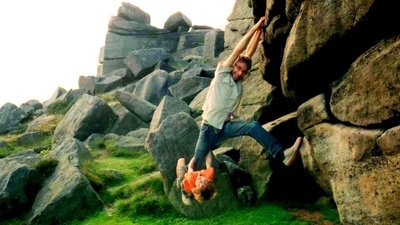 There's an independence to the thinking in Sheffield that is very seductive. Following whims I fell in to climbing and then film making. 15 years later I'm still here trekking out to the peak when I have time. We've been involved in SHAFF since the off and the screening of our Dragon's Back film at the festival was the highlight to my 2013.
---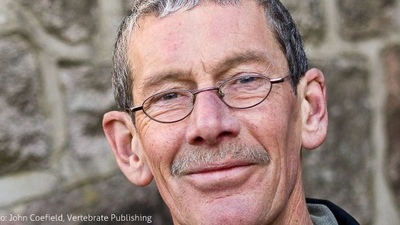 Internationally renowned climbing legend, Guru of Gritstone, Ron Fawcett lives in the Peak district and has shown his support for ShAFF for many years. Thanks Ron. Check out his biography 'Rock Athlete'
---
Ruth Prior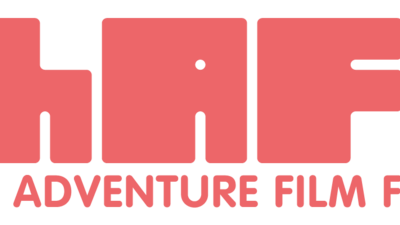 ---
Sally Fawcett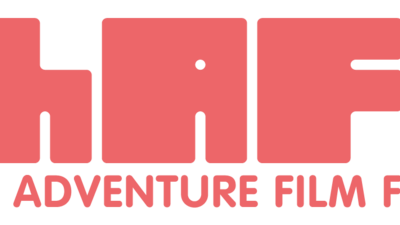 Sally is an awesome runner
---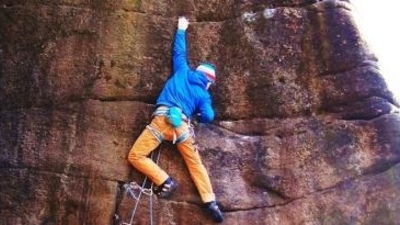 Sam moved to the Peaks for the climbing in 2010. He is one of the top all round Peak/Sheffield-based climbers enjoying E8 Trad, V11 boulder and 8b sport. Only this area could provide the climbing opportunities he needs to progress and develop his passion for climbing. Sponsors: Berghaus | Wild Country | Red Chili | Red Bull | Peak Ales Blog http://hamerboys.blogspot.co.uk
---
Seb Grieve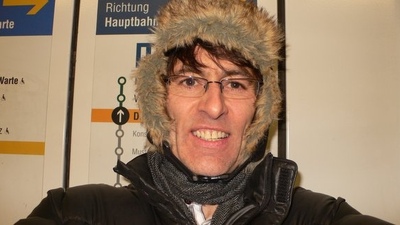 Seb moved to Sheffield 20 years ago to improve his climbing. Despite this plan not working out he decided to stay on since Sheffield was nice place and the weather is better than Manchester. Most weekends Seb can be found out in the Peak, at one of hundreds of crags, failing to top out, or cratering on the deck. Favourite haunts include Eastwood Rocks, chossy limestone or A+E.
---
Simon Taylor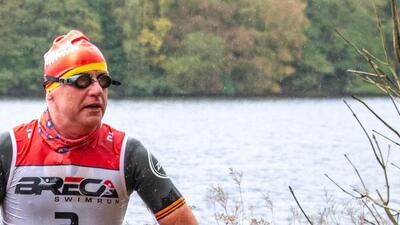 Simon became a member of the judging team in 2020. He says, "The last time I reviewed films was in 1982/83 as the film critic of the LSE student newspaper, so everyone should realise that my only skill in this area is enthusiasm. My motivation then was to get to see cool films for free. So nothing changes!". His perfect way to enjoy the great outdoors is to do swim-run, that he describes as, "an assault on the senses and great fun being amphibian". Simon is the Chair of a charity called Rural Action Derbyshire (ruralactionderbyshire.org.uk) which works to address rural disadvantage so that communities are sustainable, vibrant and accessible to everyone regardless of age, background or income. During a long career in some large multi-national businesses, Simon was lucky to have a decade of that living and working in Prague, Berlin and Wroclaw.
---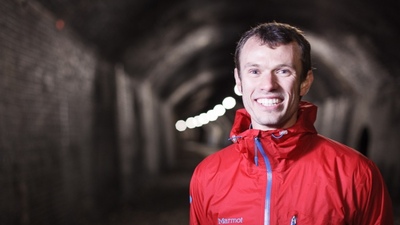 Aside from a brief foray to North Wales I've lived in Sheffield all my life. I started climbing indoors at a young age and met a group of people who introduced me to the outdoors. Ever since, I've been an outdoor enthusiast. Nowadays running and climbing are my two greatest passions, I dabble on a road and mountain bike too but at heart the trails and edges of the Peak are where I feel most at home. I've run and climbed all over the world but am still to find a city as great as this one! I currently co-own and run Front Runner, an independent running shop on Sharrowvale Road.
---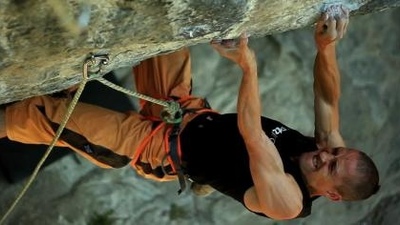 Steve McClure - Sheffield based rock climber. Steve is one of the best rock-climbers in the world, having climbed the hardest sport route in the UK at 9a+, numerous new routes at the grade of 9a and onsighted many at 8b+. Steve moved to Sheffield in 1989 in order to persue his love of climbing. "Sheffield is world famous for rock climbing. Its the UK hub, the centre, with a really great scene. It has a massive draw on climbers due to the massive amount of high quality climbing in the beautiful peak district. As a rock climber, there is no better place to live" Sponsors: Petzl / 5.10
---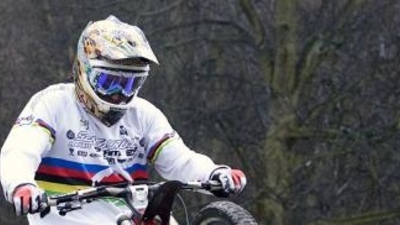 Steve Peat is a downhill mountain biking legend. He's responsible for putting Sheffield well and truly on the mountain biking map. He's kindly agreed to put his name to the annual 'Steve Peat Best Biking Film' at ShAFF. Sponsors: Too many to list. Check them out here: http://www.stevepeat.com/sponsors
---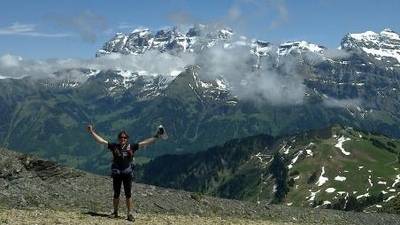 Stuart is an Ultra-distance and expedition runner, most recently having crossed the Alps solo on foot. He was born slightly further north and came to Sheffield in 2003. He was forced to move away for a couple of years but was soon back and has no intention of leaving again! Sheffield and the Peak is a fantastic place to be; the community of runners, bikers, climbers and other lovely people is an inspiration in itself. These people bring the area to life and make it what it is. Events like ShAFF highlight this to the rest of the world, and show some of the incredible things people can do. Stuart is sponsored by Sheffield's best running shop, Accelerate, and supported by the University of Sheffield Elite Sport Performance Scheme.
---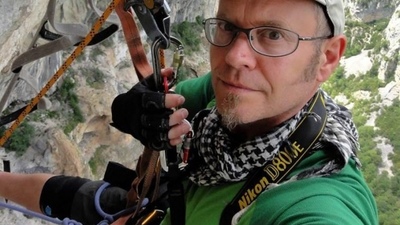 Adventure and lifestyle photographer Tim Glasby has travelled the world on assignment for many of the best clients in the industry, including editorial work for The Times, The IOD, GQ and National Geographic Adventure, and for commercial clients such as Red Bull, Adidas Eyewear, Marmot, Vans and Edelman's Advertising. As an adventurer and photojournalist, Tim has photographed a wide array of assignments; including trekking in the Himalayas, rock climbing throughout Europe, ice Climbing in North America, paragliding in Corsica, back packing in the Scottish Highlands and mountain-biking in France. He said: "I think ShAFF is a great event that's gone from strength to strength over the years and I really enjoyed seeing all the films on the two occasions I judged."
---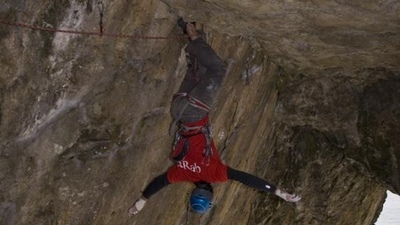 Tom chose Sheffield as a University placement mostly for the amazing climbing opportunities of the Peak District. He liked to think his parents thought it was because of the amazing geography course at Sheffield Uni... He moved away from Sheffield after finishing Uni, but quickly moved back again to make it his permanent home with wife and daughter. Tom is a keen trad climber and has established many first ascents all over the world, mostly involving some kind of crack climbing. In 2011 he teamed up with Pete Whittaker to take on the world's hardest offwidth crack Century Crack, which is documented in the film "Wide Boyz" from Hotaches. Sponsors: Rab | Wild Country | Five Ten | Sterling | Climb On.
---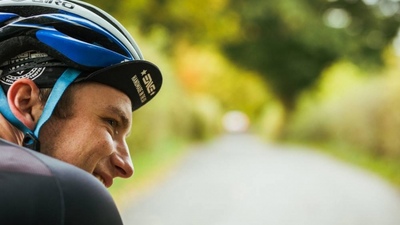 Having lived in Sheffield all his life, Will has always had a connection to the Peak District and outdoor activities. During his time in the British Sailing Team, Will took up cycling for fitness and has never looked back since riding road and mountain bikes regularly around the local hills. In 2014 Will set up Fleye, an aerial film and photography company specialising in the use of drones to capture amazing aerial footage all over the world. Fleye was involved in the making of RED RUN with Salt-Street Productions, a viral video set in the abandoned and burnt out Sheffield Ski Village submitted in ShAFF this year.