The People Behind ShAFF
There is an amazing team of people that help make ShAFF happen every year. From volunteers, to judges find out more below about this talented team. If you'd like to get involved in ShAFF (by which we mean doing lots of hard work in return for a free T-shirt), please get in touch, ideally sending a photo of yourself in a silly hat.
ShAFF ambassadors are climbers, bikers, runners and other active folk who live in or near sheffield and who are famous within their circles. Check out the list of ambassadors who have endorsed ShAFF and what it's all about. there are links to their blogs and websites plus a bit of info about each of them. Being an ambassador means tickets to the festival too, so you might well bump into them in the bar.
---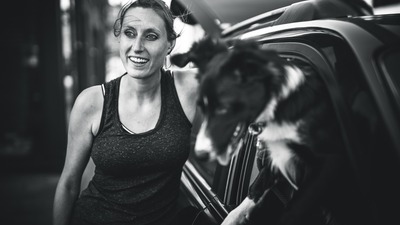 Festival Co-Director
Anna is an ultra runner, writer and film producer working freelance across a variety of roles in the outdoor industry and has been part of the ShAFF team for six years. In 2020 Anna became Co-Director of ShAFF, alongside founder Matt Heason. Anna is producer at Sheffield-based Salt Street Productions, with whom she made a six-part viral mini-series for BBC Sport in 2019, produced the video content for The Outdoor City and Visit Britain's international Adventure Breaks campaign in 2018, and spent most of 2017 producing a six-part urban sports series for Channel 4. Anna is also author for award winning outdoor publishers Vertebrate Publishing, and her first guide book, Day Walks East Anglia is out now. Sheffield born and bred, Anna is always inspired by Sheffield's outdoor folk and says "I've always been excited when ShAFF comes around, even more so now I'm part of the team that makes the festival happen. It's a place for our amazing outdoor community to come together to share inspiration and a few beers."
---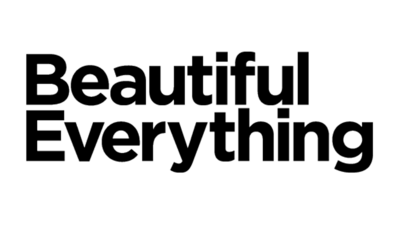 Beautiful Everything - Experience Design Consultancy
Ed Richardson & Paul Stallard set up Beautiful Everything to offer experience consultancy to a wide range of organisations and brands. Happily for us, they are based in the Showroom Workstation - home to the Sheffield Adventure Film Festival. The team there have revamped the ShAFF YouTube channel, but are also part of the team that deliver BoomBeam, the platform that runs the ShAFF website and the film festival logistics Ed is also a keen off-road runner and cyclist. He's recently completed the 42 mile High Peak Marathon with Matt Heason, though a small navigational error meant they made it into a 44 mile run! Paul is a keen mountain biker and runner, rolling the bumps and trails most weekends over near Grenoside.
---
Claire Carter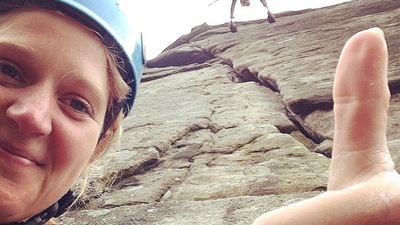 Judge and Presenter
Claire is a writer and filmmaker, alongside juggling numerous jobs in the Outdoor Industry such as working with Kendal Mountain Festival as the Film Officer and the Outdoor Industries Association as Engagement Officer. Being Head Judge for ShAFF means she watches adventure films all year round. She has quite square eyes these days, and very strong fingers from gripping the sides of her arm chair.
---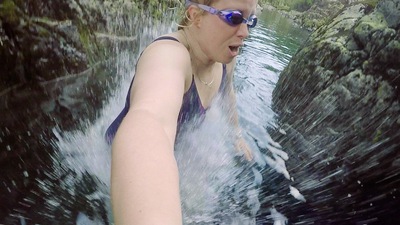 A filmmaker who loves to take on adventures usually under the guise of Maia Media. Enjoys swimming in wild places, camping out and riding bikes. Has recently become obsessed with doodling on her iPad.
---
Ian White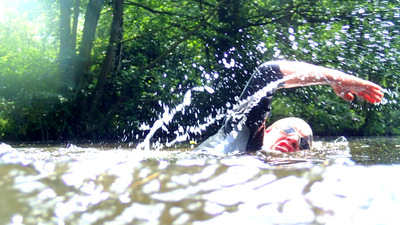 Working with Beautiful Everything
Ian White is working in collaboration with Ed Richardson at Beautiful Everything. Ian is one of those clever people who actually knows how to design an app. We can't wait to test run the new audience voting app at the festival. Like Ed and Matt, he's a keen runner and this pic is from the end of their epic High Peak Marathon. A man of many talents, he's also an excellent cook. You can find his open source work at http://github.com/ianwhite, and he tweets at @i2w
---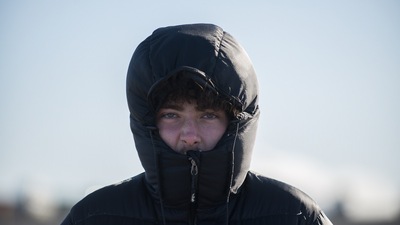 Jimmy is a young photographer and film maker based in Buxton, Derbyshire. He has had a number of films play at ShAFF over the past few years. These films include Mohon which is Jimmy's 'Cyclomentuary' form a solo cycle trip across Mongolia. ShAFF had been pivotal in kickstarting Jimmy's film career.
---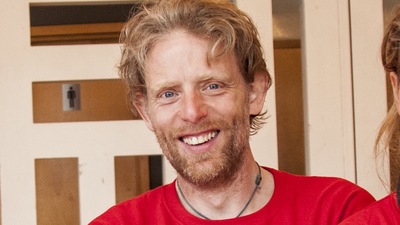 Festival Founder and Director
From around September Matt spends the long winter evenings watching the 350+ films that we consider for the festival each year including submissions from film makers as well as sourcing films. Before spending an agonising couple of weeks in December juggling the final selection of around 100 films into a programme in time for publication in the New Year. Once ShAFF's over, he's onto Sheffield's Cliffhanger Festival and programming Cycle To The Cinema's summer season and then Buxton Adventure Festival in the autumn. Originally a climber, he's branched out into ultra-running and cycling and helps organise the annual Grindleford Goat Sportive in September. Follow Matt @HeasonEvents.
---
Paul Barton & Hannah Bird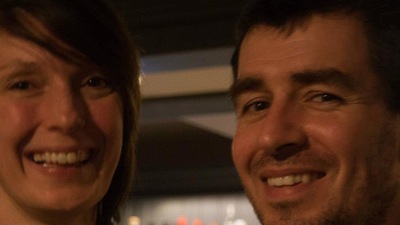 ShAFF Graphic Design Team, Design Everything
Paul and Hannah at Design Everything have come on board this year to give ShAFF brand new look to celebrate our 10th birthday. They've designed our new logo and custom font and done all the artwork for our posters, flyers, brochure, T-shirts and much more. We can't recommend their services too highly enough. Find out more... As if that weren't enough, their 10 year old son Elliot's film Run Funning is premiering at ShAFF and it has a soundtrack written and sung by their 8 year old daughter Tilly. If we had an award for Creative Family Of The Year, they'd win it.
---
Paul Hayes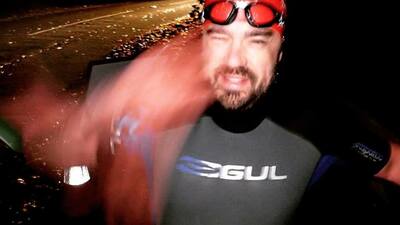 Chief Tech Officer
Paul Hayes is an ex-pat Yorkshireman living in the wilds of Derbyshire. A failed runner, cyclist and wild swimmer Paul studied Film at Sheffield Hallam University before working for both the Showroom Cinema and Museums Sheffield. Currently Managing the Visitor Experience Team at Chatsworth House, he is a freelance event co-ordinator and production manager.
---
Paul Hodgson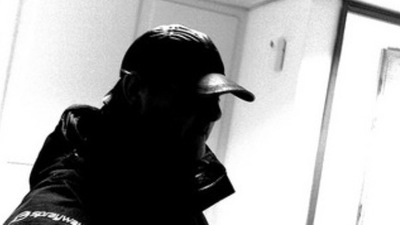 Music Judge & ShAFF DJ
Bringing Sheffield producer and DJ Paul Hodgson (aka Grievous Angel) on board fulfils a long-time wish of Matt's to highlight the film soundtracks and all the musicians whose creative energy makes such a huge contribution to the success of a film. In addition to judging the soundtracks, Paul will be pulling together a #ShAFF2015 playlist of the best tunes that we'll be playing all weekend in the Showroom bar. Can't wait? Listen to his #ShAFF2015 Soundtracks playlist on YouTube. Follow Grievous Angel on Soundcloud and on Twitter @grievousangeluk.
---
Pete Clayton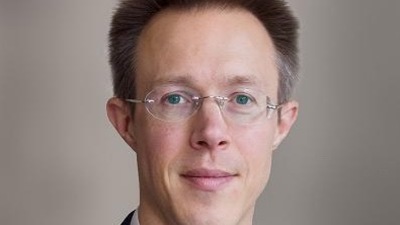 Excel Consultant
It's not all glamour running a film festival. Though Festival Director Matt Heason and PR Lissa Cook love a good adventure film, what they love event more is a good excel spreadsheet. Pete Clayton is the Excel Consultant (or Excel Wizard as we call him). He has run general elections for emerging democracies from an excel spreadsheet and this year we're running ShAFF from his master programming spreadsheet. As well as being the cleverest person at ShAFF, he's also one of the nicest.