The People Behind ShAFF
There is an amazing team of people that help make ShAFF happen every year. From volunteers, to judges find out more below about this talented team. If you'd like to get involved in ShAFF (by which we mean doing lots of hard work in return for a free T-shirt), please get in touch, ideally sending a photo of yourself in a silly hat.
ShAFF ambassadors are climbers, bikers, runners and other active folk who live in or near sheffield and who are famous within their circles. Check out the list of ambassadors who have endorsed ShAFF and what it's all about. there are links to their blogs and websites plus a bit of info about each of them. Being an ambassador means tickets to the festival too, so you might well bump into them in the bar.
---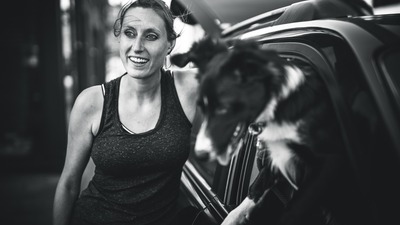 Festival Co-Director
Anna is an ultra runner, writer and film producer working freelance across a variety of roles in the outdoor industry and has been part of the ShAFF team for six years. In 2020 Anna became Co-Director of ShAFF, alongside founder Matt Heason. Anna is producer at Sheffield-based Salt Street Productions, with whom she made a six-part viral mini-series for BBC Sport in 2019, produced the video content for The Outdoor City and Visit Britain's international Adventure Breaks campaign in 2018, and spent most of 2017 producing a six-part urban sports series for Channel 4. Anna is also author for award winning outdoor publishers Vertebrate Publishing, and her first guide book, Day Walks East Anglia is out now. Sheffield born and bred, Anna is always inspired by Sheffield's outdoor folk and says "I've always been excited when ShAFF comes around, even more so now I'm part of the team that makes the festival happen. It's a place for our amazing outdoor community to come together to share inspiration and a few beers."
---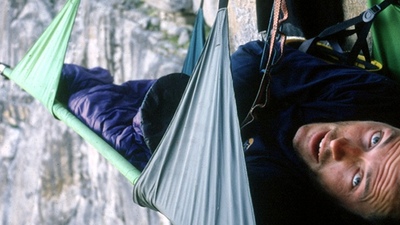 Ben is a Sheffield based cameraman. He has made award winning films since 2000.
---
Claire Carter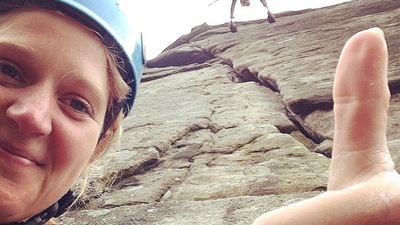 Judge and Presenter
Claire is a writer and filmmaker, alongside juggling numerous jobs in the Outdoor Industry such as working with Kendal Mountain Festival as the Film Officer and the Outdoor Industries Association as Engagement Officer. Being Head Judge for ShAFF means she watches adventure films all year round. She has quite square eyes these days, and very strong fingers from gripping the sides of her arm chair.
---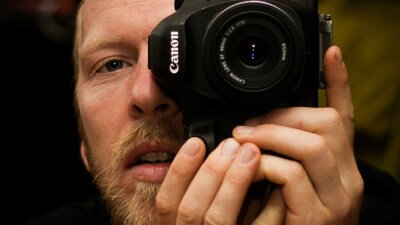 ---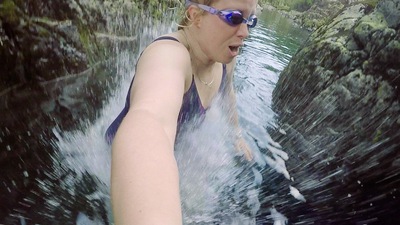 A filmmaker who loves to take on adventures usually under the guise of Maia Media. Enjoys swimming in wild places, camping out and riding bikes. Has recently become obsessed with doodling on her iPad.
---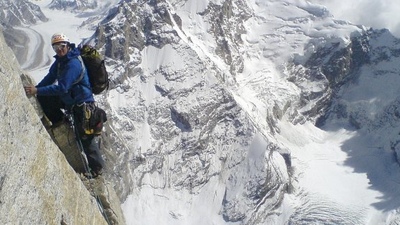 Ian Parnell is one of the UK's leading mountaineers, co-editor of Climb Magazine and a Sheffield resident for the last 15 years. 'It's been exciting to see SHAFF grow over the years to take it's place amongst the world's leading adventure festivals, and become a showcase for all the best that The Peak District and Sheffield have to offer as a centre for British adventure.'
---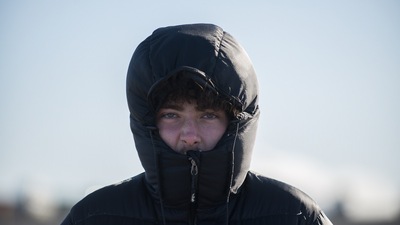 Jimmy is a young photographer and film maker based in Buxton, Derbyshire. He has had a number of films play at ShAFF over the past few years. These films include Mohon which is Jimmy's 'Cyclomentuary' form a solo cycle trip across Mongolia. ShAFF had been pivotal in kickstarting Jimmy's film career.
---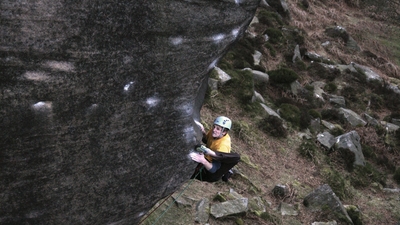 Pete grew up in the Peak District just a stone's throw away from Sheffield. Having the Gritstone edges on his doorstep for all his life, he has grasped the opportunity to embrace the outdoors, great landscapes and unique climbing on the Gritstone. He has taken techniques learnt from his local climbing and has now applied them to great effect all over the world. To date, at only 21, he has made numerous first ascents and difficult repeats in the UK, Europe and America. You can hear Pete talk about his journey as he describes and illustrates a behind-the-scenes look at the wild world of wide-crack-climbing at ShAFF on Sunday 3rd March Sponsors: Patagonia / Wild Country / 5.10 / Sterling Ropes
---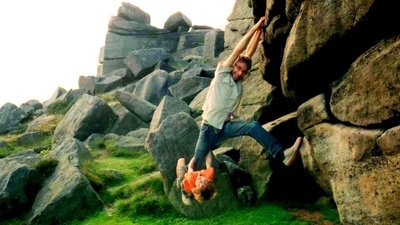 There's an independence to the thinking in Sheffield that is very seductive. Following whims I fell in to climbing and then film making. 15 years later I'm still here trekking out to the peak when I have time. We've been involved in SHAFF since the off and the screening of our Dragon's Back film at the festival was the highlight to my 2013.