Film
70 MPH Mobility Scooter In The Snow
British plumber turned garage inventor and video maker Colin Furze takes his world record holding fastest mobility scooter out on the snow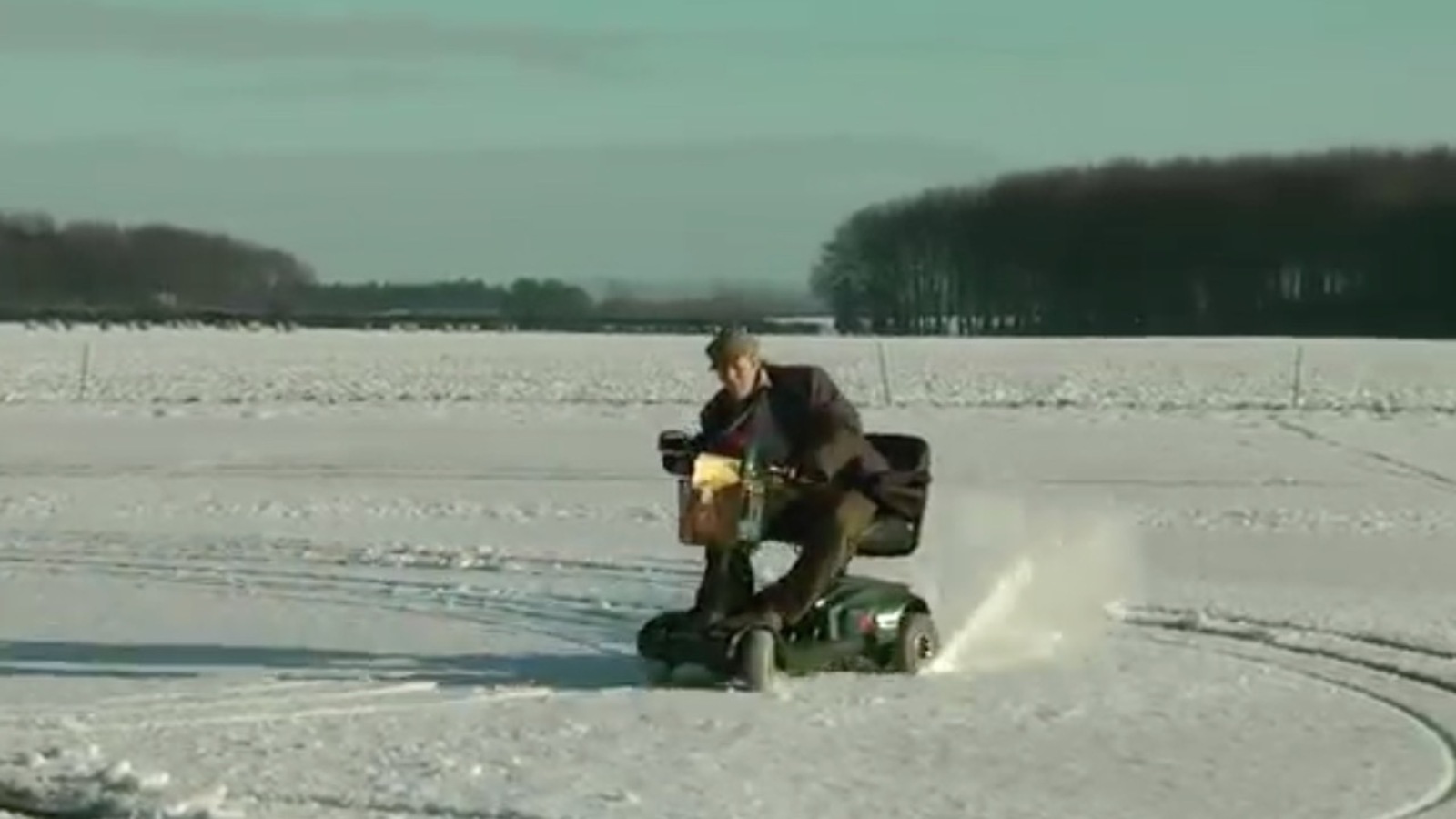 Our Judges say:
Huge entertaining short film from the ever inventive Colin Furze

Paul Hodgson Music Judge
Mad as a hatter (on a very fast mobility scooter in the snow!)

Matt Heason Festival Director
True British Adventuring

Claire Carter Writer, Film Officer for Kendal Mountain Festival, 'Creative Consultant'.
Bit of fun why not.

Ed Birch Director of Salt-Street productions
British plumber turned garage inventor and video maker Colin Furze takes his world record holding fastest mobility scooter out on the snow. Reaching 51 mph, Colin reckons it was easier to ride in snow though the steering wasn't as responsive!