Film
Via Ferratta
A mountain biker attempts some gnarly downhill lines in the Dolomites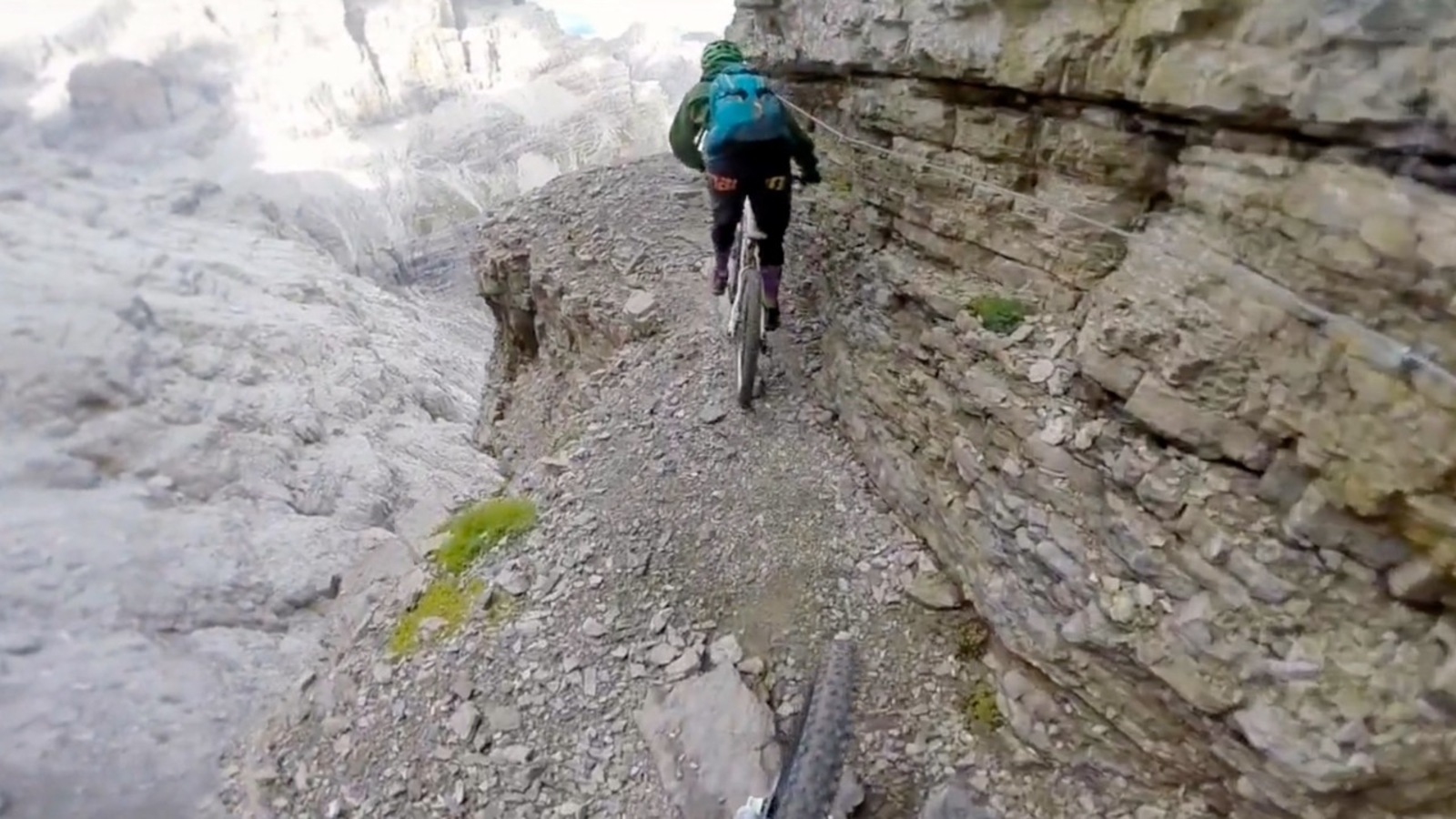 About
Country / Nationality
German
Tags
Our Judges say:
Ridiculously hardcore mountain biking video over, well, vast mountains. Hugely impressive. Scared of big drops? Think twice before watching this one!

Paul Hodgson Music Judge
some of the most crazy lines on a mountain bike on a shear Cliff. Very dramatic

Ed Birch Director of Salt-Street productions
Don't look down! A mountain biker attempts some gnarly downhill lines in the Dolomites that only normal people using fixed lines and a harness would go up.