Film
Big Trouble in a tiny tent
"Big trouble in a tiny tent" is an entirely different ski movie, an uncommon approach to ski movie productions.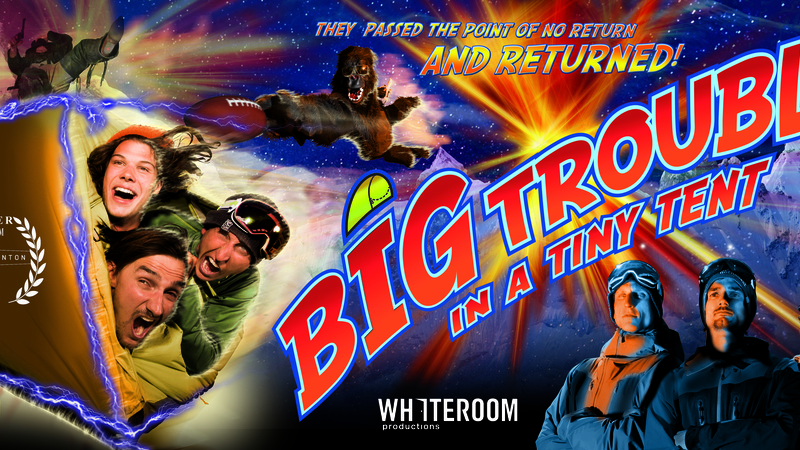 About
Director
Johannes Hoffmann, Simon Platzer, Jakob Schweighofer
Featuring
Alex Hoffmann, Max Zipser, Raphael Webhofer
Sponsor
Obergurgl/Hochgurgl
Country / Nationality
Austria
Our Judges say:
Engaging, fun and awesome – don't miss this alpine interstellar adventure!

Zena Toscani
What was that?? But fun why be serious when you can be fun. But some great slaying snow.

Ed Birch Director of Salt-Street productions
Transend time in search of a line!

Claire Carter Writer, Film Officer for Kendal Mountain Festival, 'Creative Consultant'.
Whiteroom Productions | Big trouble in a tiny tent
Alex, Max and Raphael are three freeriders from Innsbruck, Austria, preparing for an ordinary freeride weekend in the mountains. As they were checking out their tent, a fantastic adventure suddenly takes its course. Together they experience a breathtaking roller coaster ride through a magical winter mountain world. It's their enchanted tiny tent, that takes the three likeable heroes to places, they have never seen and skied before. Real soon they start enjoying the funny trip in their curious tent in anticipation of what they will experience next…