Film
Conqueruing Ghost Ice
In this intimate portrait, Hueniken bravely shares how her love of climbing has been tested by personal tragedy.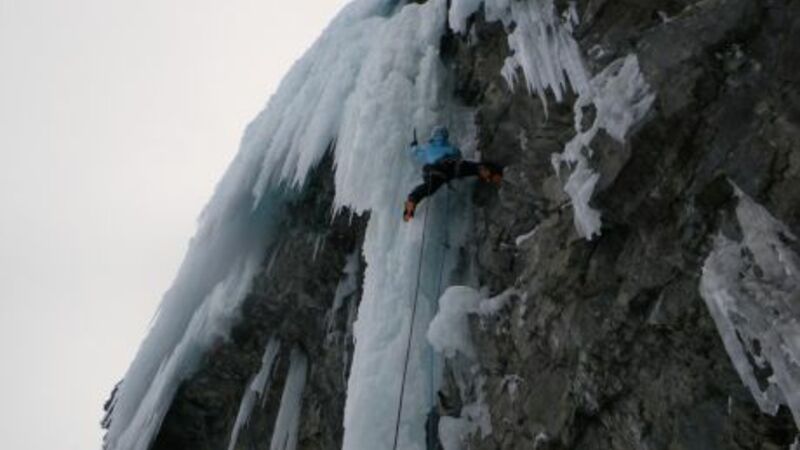 About
Country / Nationality
Canada
Tags
Our Judges say:
An ice climber takes her friend to the ice fall and makes her consider an her own mortality throw her mother's recent deaths.

Ed Birch Director of Salt-Street productions
This film reasonated with me. Although a short film, it deals with grief, bereavement and the impact that has on someone in terms of perspective and respect for life. It also captures the essence of how sport, in this case ice climbing, can help you to focus and be mindful, when so often our heads are full of noise.

Hayley Lever Women in adventure judge
The drive to find one's edge can come from difficult places...

Claire Carter Writer, Film Officer for Kendal Mountain Festival, 'Creative Consultant'.
In this intimate profile, Champion Ice Climber Sarah Hueniken shares her story of overcoming loss. As she scales the hauntingly beautiful mountainous regions of Canmore, Alberta, Canada, Sarah finds a way of working through internal struggle and finding peace after a personal tragedy.