Film
Fallen Feather
In the far north of America's heartland sandstone walls erupt from the icy waters of an inland sea to form one of the largest concentrations of climbable ice in North America.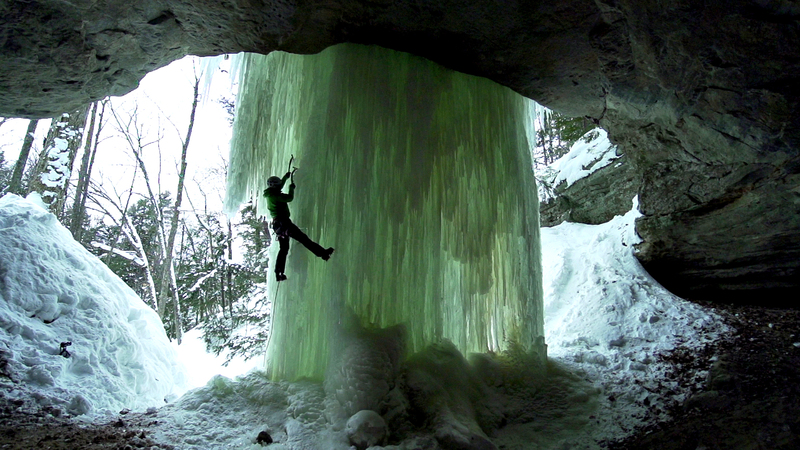 About
Sponsor
Black Diamond, Scarpa
Country / Nationality
United States
Tags
Our Judges say:
Astounding shots of ice climbing by the sea!

Claire Carter Writer, Film Officer for Kendal Mountain Festival, 'Creative Consultant'.
The tiny Lake Superior harbor town of Munising, Michigan in the American Midwest is the unlikely home to one of North America's largest concentrations of climbable ice. Fallen Feather is a 10-minute excerpt from the 71-minute Michigan Ice Film, a series of vignettes revealing the climbing potential, unique landscape and hardy northern culture that make Michigan ice climbing what it is: raw, pure and humbling.