Film
Devotion: Libby Peter
Devotion explores what it means to live a life slightly less ordinary, and how climbing has shaped the life of one of the UK's most respected climbers.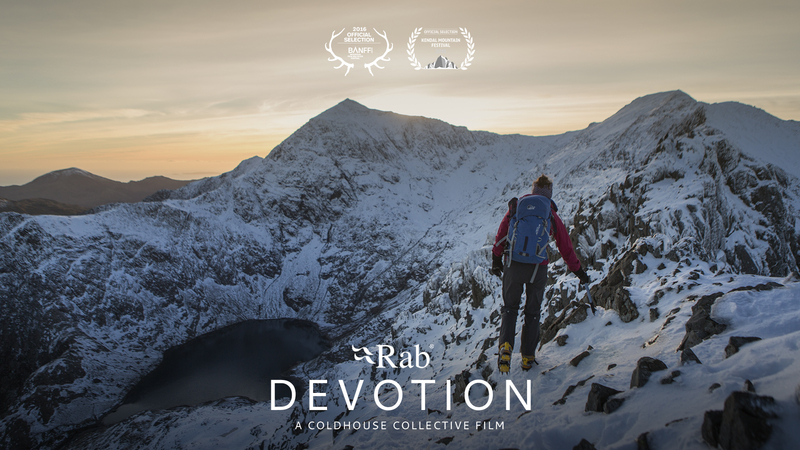 About
Country / Nationality
United Kingdom
Tags
Our Judges say:
"I just want to help my girls discover what makes them feel 'alive'". Yes. I can really relate to this, in a world where our kids have so many pressures, demands and expectations. Brilliant film.

Hayley Lever Women in adventure judge
Moving, sweet and fun film about how adventurers can pass their passion onto their children. A feminist masterpiece, subtly portrayed.

Paul Hodgson Music Judge
Libby Peter is one our foremost Mountain Instructors, how has she balanced climbing and freedom with bringing up a young family. Watch out for the awe-inspiring Crib Coch shot!

Claire Carter Writer, Film Officer for Kendal Mountain Festival, 'Creative Consultant'.
Libby Peter is one of the UK's most respected climbers, with years of experience in expeditions, instructing, coaching and guiding around the world. Throughout her astounding career Libby has been consistently committed to fulfilling her personal and professional objectives, whilst raising her daughters Ruby and Zoe in the climbing hub of North Wales, UK. In "Devotion" Libby reflects on how - quite unintentionally - climbing has shaped her life. It's an eloquent and honest perspective that anyone who spends time in the outdoors will be able to relate to, as Libby reminds us through her own experiences that the inevitable changes life throws at us are to be embraced, and accepting the unexpected is a part of the journey.
Devotion came about through the production of outdoor brand Rab's 'Commitment Series,' that explores the lives of five of Rab's core athletes, and their perspective on what it means to be commited to climbing. Part way through production it became apparent that Libby's story was the jewel in the crown, a genuine reflection from a woman who has never sought the spotlight or the chaos of self promotion, yet gently conveys a genuine account of exactly what makes the mountains and climbing so compelling and rewarding.