Film
North of Known
A paragliding traverse of the Alaska Range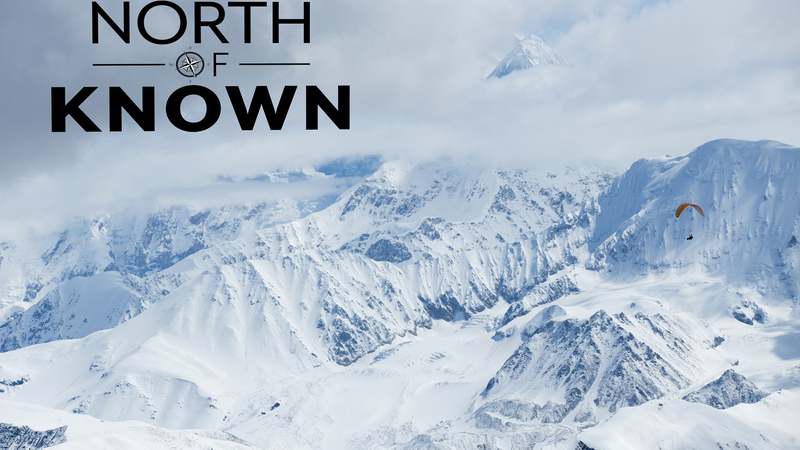 About
Producer
Red Bull Media House
Featuring
Gavin McClurg, Dave Turner
Sponsor
Patagonia, Patagonia Provisions, Delorme, Smith Optics
Country / Nationality
United States
Tags
Our Judges say:
A glorious, truly epic tale of surviving an extremely challenging flight over Alaska. A dramatic, exciting story with great characters. Also, some great fishing action!

Paul Hodgson Music Judge
What an incredible film probably the biggest Adventure in the festival must watch for this festival.

Ed Birch Director of Salt-Street productions
Another hero of longevity.

Claire Carter Writer, Film Officer for Kendal Mountain Festival, 'Creative Consultant'.
2015 National Geographic Adventurer of the Year Gavin McClurg is back with one of the most absurd and preposterous expeditions that has ever been undertaken- a full unsupported traverse of the Alaska Range by foot and paraglider. The expedition has been a dream for Gavin and was planned over a six year period. But no one has flown this far north in Alaska and the protagonists have no idea if it is even possible. Using nothing but their wings and dogged perseverance, and filmed by a skeleton crew in one of the most vicious and inhospitable places on Earth Gavin and his partner Dave Turner struggle through a vast frontier that has way more Grizzlies than people, no infrastructure, brutal weather and their own difference of opinions. The viewer is enveloped into the team's world of ice and snow, and they are treated with a tumultuous but eventually successful journey through one of the most visually stunning places in the world. A Red Bull Media House production, filmed and edited by ReelWaterProductions.