Film
Locked In
Jaw dropping first descent of the Beriman Gorge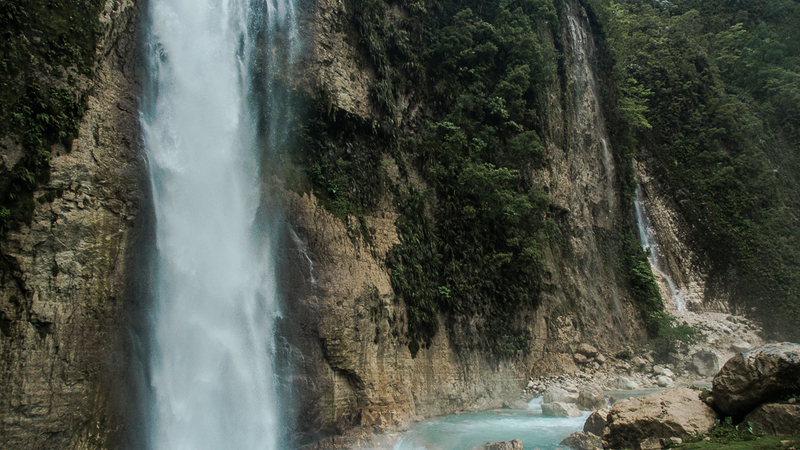 About
Featuring
Ben Stookesberry, Chris Korbulic, Ben Marr, Pedro Oliva
Sponsor
Red Bull Media House
Country / Nationality
Canada
Our Judges say:
An incredible cartoon film with diculous obstacles to make it to the sea.

Ed Birch Director of Salt-Street productions
Quite terrifying at moments.

Claire Carter Writer, Film Officer for Kendal Mountain Festival, 'Creative Consultant'.
Located just a few degrees off the equator, the island of New Britain, Papua New Guinea is a tapestry of virgin rainforest, unique culture and expansive coastline. Pouring out of the Nakani Mountains on the east side of the island is the Beriman River. Stretching over 40 kilometers from source to sea, the Beriman drops over 2000 meters to the Solomon Sea. It's a deep, dark crack in the Earth that has remained a mystery until now. Ben Stookesberry, Chris Korbulic, Ben Marr and Pedro Oliva attempt the first descent of the Beriman River, pushing their skills and patience to the edge in a 13-day expedition from source to sea. 12 distinct gorges chalked full of class 5 rapids, un-escapable vertical walls, rising water levels and dense, virgin jungle all stand in the way of them being able to achieve a first descent. Battling moral, foot root and physical exhaustion, one thing keeps pulling them deeper. The only way out is down. This is as remote as river expeditions come and one of the most significant undertakings that has ever been accomplished in kayaks.