Film
The Accord
A film about the turbulent relationship between an Icelandic surfer and the North Atlantic wind.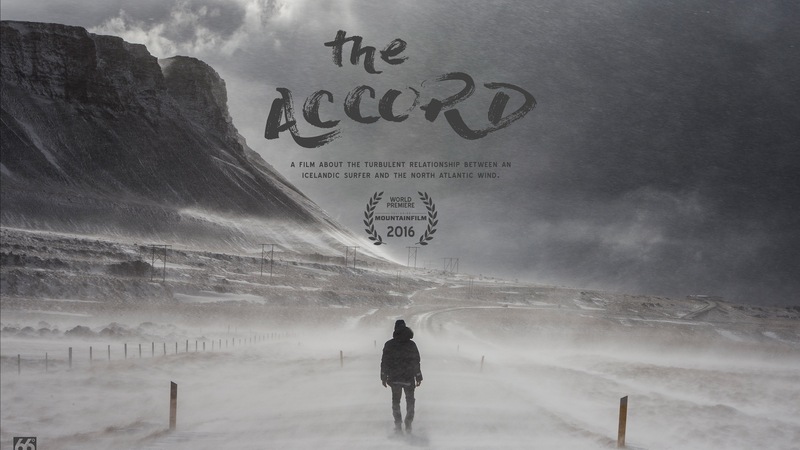 About
Country / Nationality
USA, Iceland
Our Judges say:
this is an incredible film with beautiful glaciers amazing waterfalls and a bit of shouting in for good measure.

Ed Birch Director of Salt-Street productions
This unique Icelandic surfing film is just so much fun!

Paul Hodgson Music Judge
Multi award winning film about the beer swilling Icelandic wind. And surfing.

Claire Carter Writer, Film Officer for Kendal Mountain Festival, 'Creative Consultant'.
The reality of growing up a surfer in Iceland is different from anywhere else in the world. It's a harsh place. There are no surf shops, guidebooks or webcams. Icelandic surfers are seriously on their own both in and out of the water. But being so far removed from the hustle and bustle of the known surf world hardens Iceland's surfers to confront the issue they all must face: the North Atlantic wind.
This wind is like a drunkard 10 minutes before closing time; you never know what the bastard's up to. He can be in the throes of a calm alcohol stupor one minute, fly into a fit of rage the next, and then, in a moment of pure brilliance and drunken unpredictability, the North Atlantic wind can be the most magnificent man in the room. Heiðar Logi Elíasson has dealt with the North Atlantic wind his entire life and although Iceland isn't a "surfer's paradise," growing up on a tiny Island in the middle of the North Atlantic has taught Heidar a few tricks in dealing with adverse conditions. First amongst them, that dangerous dance with the North Atlantic wind.
Follow Heiðar Logi on his journey through Iceland searching for that rare, yet significant, compromise that brings both Icelandic surfers and that bastard wind to the table. Starring Gudmundur Thorain as the North Atlantic wind, The Accord's world premiere will be at the Telluride Mountainfilm Festival May 28. Go to theaccordfilm.com for more information.