Film
Northbound
A skateboard film on frozen sand and water.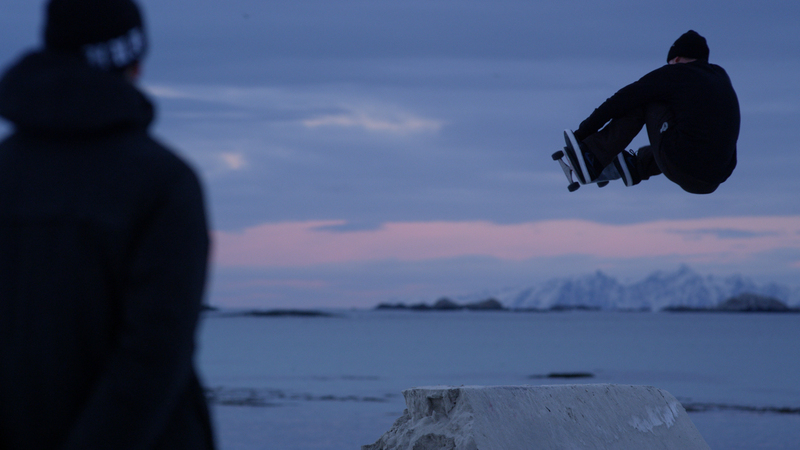 About
Director
Jørn Nyseth Ranum
Featuring
Karsten Kleppan, Hermann Stene, Didrik Galasso, Hernik Lund
Country / Nationality
Norway
Tags
Our Judges say:
The most original and beautiful skate film I've seen in the last decade.

Zena Toscani
Really beautiful elegiac skate film, I love this movie, so fun and relaxing. Lovely nordic hip hop - original compositions by ERLEND ELVESVEEN - and beautifully recorded natural sounds, all foreign language

Paul Hodgson Music Judge
THIS IT MY PICK OF THE FESTIVAL What an incredible film. JUST WATCH IT.

Ed Birch Director of Salt-Street productions
A very unique short.

Claire Carter Writer, Film Officer for Kendal Mountain Festival, 'Creative Consultant'.
Ice, driftwood, foamy waves and ... skateboards? In this poetic short film, four skaters head north to the cold Norwegian coast, applying their urban skills to a wild canvas of beach flotsam, frozen sand and pastel skies. The result is a beautiful mashup — biting winds and short days, ollies and one ephemeral miniramp.