Film
FLUX
FLUX is a lo-fi experimental short that asks questions on the state of surfing today...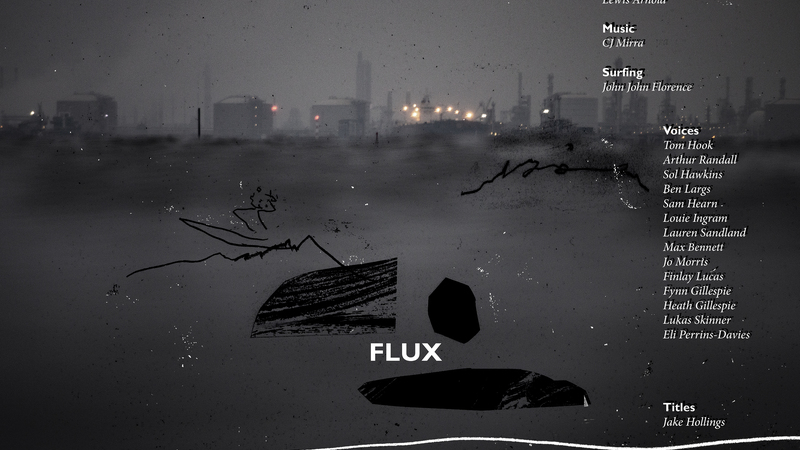 About
Featuring
Photography Lewis Arnold Music CJ Mirra Surfing John John Florence Voices Tom Hook Arthur Randall Sol Hawkins Ben Largs Sam Hearn Louie Rayle Lauren Sandland Max Bennett Jo Morris Finlay Lucas Fynn Gillespie Heath Gillespie Lukas Skinner Eli Perrins-Davies Titles Jake Hollings
Our Judges say:
gorgeous meditation on the joy of surfing with a voice over made from kids reflections on the sport. Really nice.

Paul Hodgson Music Judge
An immersive 4 minutes of Northern young surfers city seascape.

Claire Carter Writer, Film Officer for Kendal Mountain Festival, 'Creative Consultant'.
FLUX plays with representation and narrative to subvert the norms of surf photography and comment on the clashes within surfing. The film explores corporate v counteculture, sport v spiritual and the environmental responsibility of surfing.