ShAFF 2020 Autumn Programme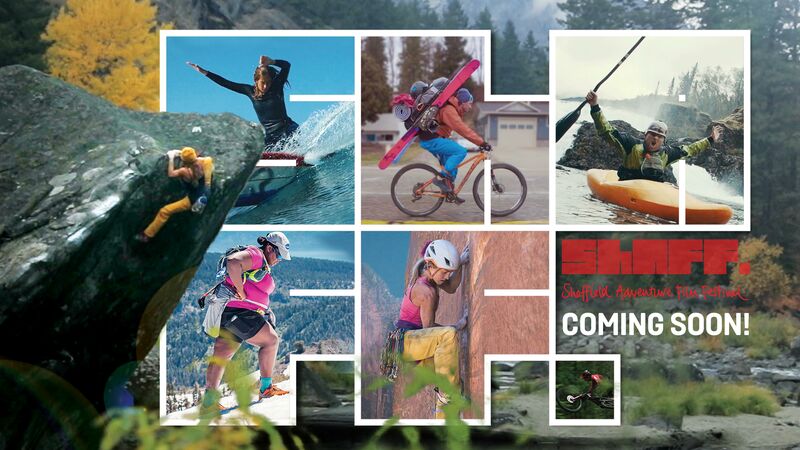 About
SHAFF 2020 AUTUMN PROGRAMME
Following the results of our customer survey, ShAFF 2020 will go ahead throughout the autumn as a series of evening screenings at the Showroom Cinema.
Sat 26th Sep
Followed by Thursday screenings at 8:30pm
Thurs 1st Oct - Adrenaline Films 1
Thu 26th Nov - Bike Packing Films
Thu 10th Dec - Mountain Films 1
Thu 17th Dec - Spirit Of Adventure Films 1
EXISTING TICKET HOLDERS
You will be able to rebook into the sessions of your choice. Tickets will be processed by the Showroom Box Office who will contact you so that you can let them know your choice. If you'd like to get in touch with the Box Office, please email boxoffice@showroomworkstation.org.uk and include: 1) Details of your current tickets 2) What you would like to exchange them to from the new programme 3) A contact number. 
We understand that some existing ticket holders may not be able to make it to the rearranged dates. If possible we would ask you to consider donating the cost of your ticket to support the Showroom and ShAFF during these challenging times. 
IF YOU'D LIKE TO BUY TICKETS
Where there is capacity, additional tickets will go on sale to the public on Saturday 19 September. If there is demand for more ShAFF screenings, we will look to extend the sessions beyond December.
SAFETY
The Showroom team are working hard to ensure a safe and welcoming environment for you to enjoy. All ShAFF screenings will take place in Screen 4, which usually seats 270. In order to allow social distancing, capacity will be reduced to 87 per session.
Below is a summary of all the measures they're implementing, so you know what to expect. They are closely monitoring government guidelines to make sure they are always up to date and prioritising the health and safety of customers and employees. Before your visit you can check their Welcome Back page for the most up to date information.