Article
ShAFF 2020 Judges statement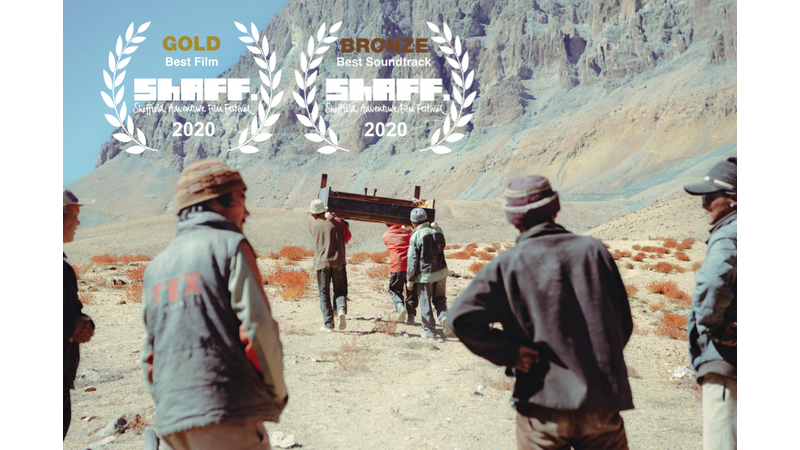 About
The results are in, and the judges decisions are final... Every year the ShAFF judges meet and announce the award-winning films so festival-goers can make sure they see the best films of the year, and decide whether they agree with the judges! 
A ShAFF panel of industry experts led by Creative Consultant Claire Carter scored entries to the festival, watching more than 100 of the best new adventure films. The thirteen categories of the ShAFF 2020 awards distinguish achievements in all aspects of filmmaking, including Best Film, Best Soundtrack, Best Artistic Film, and unique to ShAFF, the 'Spirit of Adventure Award', celebrating those films that best capture the core adventure theme of the festival. 
Lead judge Claire Carter summarises this year's entries and award winners: 
"ShAFF sets an individual tone amongst adventure events for a nimble attitude to programming; both reflecting on wild stories and leading on 'wild' initiatives. The 'acts of rebellion' theme was evident amongst the film submissions this year, adventures had purpose as well as passion, creativity, unlikely teams and unusual contexts (a running route along a historic Australian trainline anyone?) within a curation of films typical of Matt's selection; that entertain and surprise as well as educate. 
It is a particularly of artistic set awards; felt-tip animation illustrates Liberia's civil war in Water Get No Enemy, Mexican and American flags 'hang' deep inside the canyon walls of 'The Imaginary Line' and a man freedives, unboundaried between continents in 'One Breath Around The World'. Compassion is a central theme; In 'Home For Broken Toys' friendship despite background or disability supports cold water swimming in a men's club in London, and in Climbing Blind an extraordinary relationship supports an extraordinary talent as Jessie Dufton completes a slightless trad climb on a Scottish Sea Stack. 
ShAFF continues to highlight local filmmakers with 'Made in Sheffield', and the Women in Adventure award is an important opportunity to promote equity in the industry. Picking a Grand Prize winner over such a range of talent, styles and adventures is tricky, but Piano to Zanskar was an inspired expedition, traditional in it's combination of Himalayan peaks, characterful characters, and innovative objectives, and brilliantly contemporary in its philanthropic aims, zen attitudes and artistic documentation."
Claire Carter @CJ_Cart
Check out the list of All the Winning Films for ShAFF 2020