Article
ShAFF announces new Mission Statement
ShAFF Mission Statement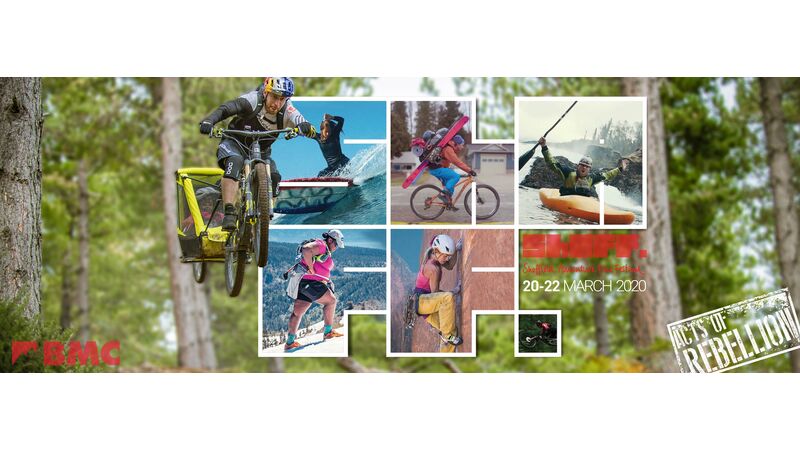 About
Sheffield Adventure Film Festival is proud to announce a new Mission Statement which focuses on inspiration and action, putting environmental action at the heart of the festival. The British Mountaineering Council (BMC) have confirmed that they will return as presenting sponsors for the 2020 festival, which takes place on 20-22 March.
SHEFFIELD ADVENTURE FILM FESTIVAL
Now entering its 15th year, ShAFF is the largest urban adventure film festival in the UK, and the only one in a city with a national park within its limits. This amazing setting inspires us to put on an annual event that brings tribes of people together to celebrate outdoor life and the adventures it offers.
INTRODUCING THE SHAFF MISSION
We hope that ShAFF inspires you to:
Get outside and do stuff, take risks and seek adventure
Fall in love with the incredible natural world we live in
Reflect on the adventures you have had, and what they give to you
Find kinship in the shared ShAFF experience, with people who love to adventure outdoors
Take action to protect the places you love, and make them better for the future
OUR PLEDGE TO THE PLANET IN 2020 - AND BEYOND
We are all facing a changing world - and here at ShAFF we're genuinely and humbly trying to do our very best in a climate that demands that we challenge ourselves and our preconceptions to the max. In 2020 we are introducing an ethical film stamp, showcasing what the film industry can do to protect and enhance the landscapes they portray, sourcing local, supporting sustainable consumer choices, promoting a repair culture, and taking hands-on action through a Rebel Raids event series. 
Read the ShAFF Mission Statement in full.
SHAFF AND THE BMC
The BMC, a long-standing supporter of the festival, is the representative body that exists to protect the freedoms and promote the interests of climbers, hill walkers, mountaineers and ski-mountaineers. ShAFF provides an opportunity to promote the activities of and connect directly with the BMC's adventure-seeking membership, with films reflecting the full range of activities that the BMC represent. BMC members will get 15% off all ShAFF 2020 events.
Festival Director Matt Heason said, "As we announce our new mission and put environmental action at the heart of the festival, we welcome the continued support of the BMC, who share our vision and values, and look forward to working together for a festival of inspiration and action in March 2020."
Alex Messenger, BMC Head of Communications, said "ShAFF is a perfect fit with our core values of adventure, community and sustainability, and we look forward to making 2020 the best year yet. As well as films, adventure and a great party, we'll be using the festival to launch the BMC Climate Project: an innovative way that you can make a difference to both our local landscapes and the global climate fight. Plus, all BMC members can get 15% off tickets."