Film
The Barefoot Mountain Biker: Casey Brown
Brought up in near solitude in the New Zealand wilderness, Casey Brown was always taught to trust her instincts.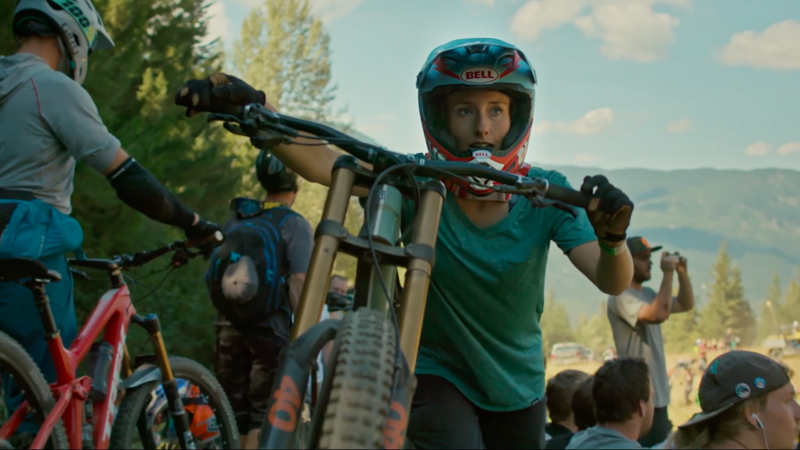 Our Judges say:
How far are you willing to go to progress your sport?

Jimmy Hyland
What a wonderful film! How can the world be so bad and so wonderful all at the same time? So much courage was needed from everybody involved. But what a result. Brilliant!

Simon Taylor
Excellent portrait of Casey Brown, champion mountain biker with an extraordinary background

Paul Hodgson Music Judge
Athletes like Casey Brown are a rarity in today's sporting world. When she first got on a bike, it was about finding freedom, rather than with the expectation of succeeding in competitions. But succeed she has - twice crowned as Queen of Crankworx, and a Canadian national champion. This film is a celebration of an extraordinary athlete who's lived an extraordinary life. We knew that the key to understanding Casey's story was to highlight her unconventional childhood. Casey grew up in Barn Bay, on the west coast of the South Island, miles from the nearest town. The family lived in a house built by Casey's father Lou, foraged for food and generated their own electricity. This spirit of self-sufficiency, implanted at such a young age was key in shaping the person, and rider, Casey is today - never shrinking from a challenge or letting doubts get in her way. The second crucial aspect of her story was the tragic death of her older brother Sam in 2005, who was found dead in a jail cell after being arrested for smuggling drugs between Canada and the US. Sam was a remarkable mountain biker in his own right and Casey idolised her brother, following him into the mountains and through his intricate home-made trails. For Casey, Sam's death led to two things: a realisation that life is short and can be snatched away in an instance and secondly, that by continuing to ride she would be able to both grieve and celebrate her brother at the same time. Her dedication to keeping Sam's legacy alive is clear through her sense of adventure and ambition to always live in the moment. Watching Casey compete, you can see the culmination of her life experiences. She's committed, connected, creative. And free.