Volunteering at ShAFF
Volunteering at ShAFF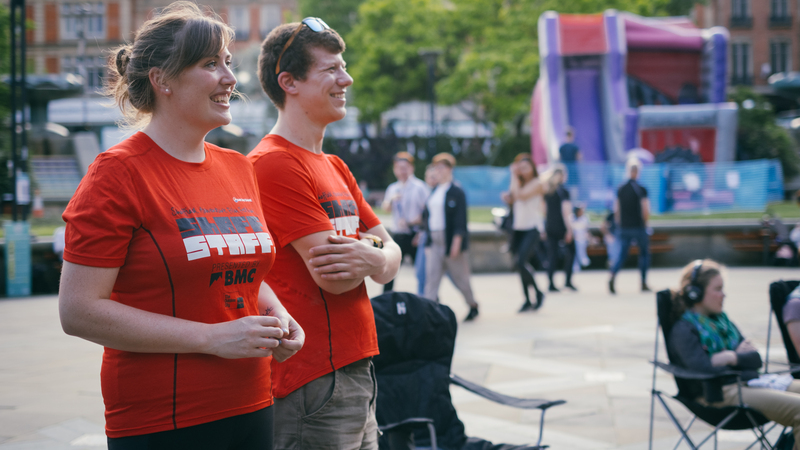 ShAFF WOULDN'T HAPPEN WITHOUT THE DEDICATION OF OUR VOLUNTEERS
Volunteer Applications 2023 are now closed. Sorry if you missed the window. If you are really keen to sign up then do drop us an email and we can see if there are any last minute vacancies and / or keep you in touch for 2024. Thanks to everybody who applied!
We have a whole range of roles you can get involved in, in particular we are looking for volunteers for the following roles:
Help set up and dress the venue on Friday 3 March: The biggest job - putting up banners and bunting, helping exhibitors and putting up signage. The reverse for the take-down on Sunday 5 March.
To sit on on film sessions: To watch and report instantly if there are any technical issues. Welcome visitors, set up and remove sponsor banners.
To welcome guests and answer queries at The Outpost.
There are perks! Including a ShAFF Staff T-shirt, access to ShAFF events when not on shift, and a discount in the Showroom bar. 
Want to volunteer? Fill in the application form on this page.
Got any questions? Read our Volunteering FAQs >>