Film
Before It Falls
The Totem Pole has captured the imaginations, blood, sweat and tears of the world's greatest climbers. When their efforts have come and gone the rock, the precarious Totem Pole, is all that endures.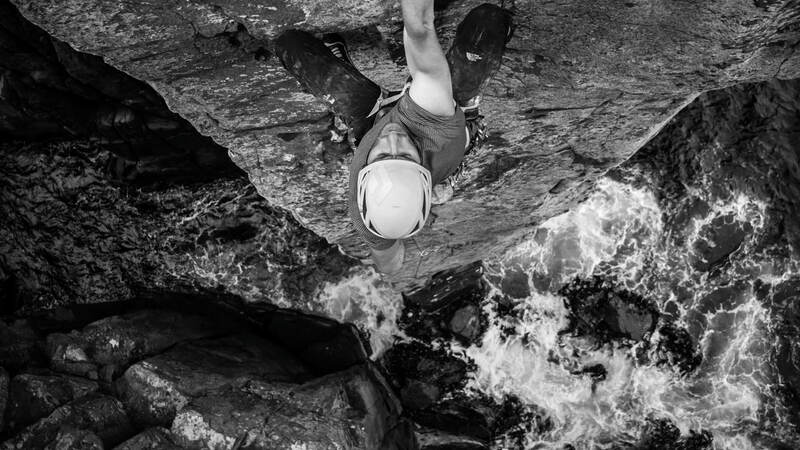 About
Country / Nationality
Australia
Tags
Our Judges say:
Amazing Australian sea stack location. I would love to Climbing a t-shirt now?

Ed Birch Director of Salt-Street productions
A fantastically watchable, interesting and thrilling climbing movie that has been made with rare skill and craftsmanship. Thoroughly recommended.

Paul Hodgson Music Judge
A dark vision of a totem pole ascent.

Claire Carter Writer, Film Officer for Kendal Mountain Festival, 'Creative Consultant'.
Before it Falls is the first co-production between climbing film makers Simon Bischoff and Mathew Farrell. It was filmed on location on the the Tasman Peninsula, a wild and dramatic outcrop of swell-blasted dolorite columns and cliff tops on Tasmania's east coast. The Tasman Peninsula is an international tourist attraction, with the precarious Totem Pole one of its crown features. Before it Falls is as much a tribute to the geography as it is a story of human endeavour.
Lee Cossey is a world class climber, but is such a calm and understated character that he is barely known outside his native Australia. Lee has had his eye on the infamous Ewbank route for may years, and is one of the very few people in the world willing to attempt an onsight of such a heinous route, which has only seen two successful free ascents, and to our knowledge, no other onsight attempts. Before it Falls documents Lee's efforts, and helps to share this world in a way that is accessible to climbers and non-climbers alike.