Film
Milk Race: On and On
Racing the Tour of Britain in the 1960s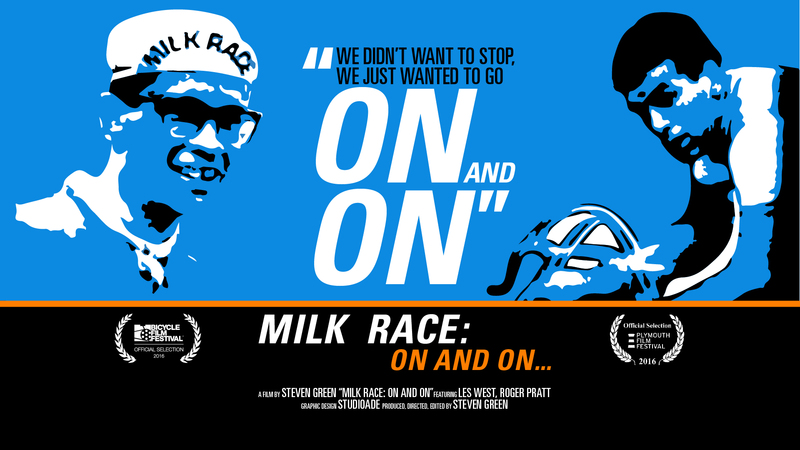 About
Country / Nationality
United Kingdom
Tags
Our Judges say:
A story into british cycling, how it was done in the good old days.

Ed Birch Director of Salt-Street productions
Excellent film about the Milk Race road bike competition in the 60s, made up almost entirely of fabulous archive footage with a fascinating and dramatic commentary from the riders - it's a stunningly good piece of film making.

Paul Hodgson Music Judge
Milk Race: On and On is a short film documenting two cyclist's experiences of riding the 1960s Tour of Britain, which came to be known as the Milk Race.
The film features double Milk Race champion Les West and one of his teammates Roger Pratt reminiscing and swapping anecdotes about competing in the race. The film's director, Steven Green, produced the film after his idea was shortlisted by Prime & Fire Selects, a competition for new filmmakers to compete for funding to produce short specialist sports documentaries.
"I made this film wanting to rediscover the 'lost' history of bike racing in Britain. As a long time fan of cycling, it has been amazing to see the sport go through a once in a lifetime transformation in the country. It used to be called a 'Cinderella' sport, but now it has broken through to the mainstream of sport and culture like never before. British Tour de France winners are now household names."
The film features glorious, rare colour 16mm footage from the era, rediscovered in a loft nearly fifty years after it was shot.
The film premiered at the BFI Future Film Festival and has screened at bike shows including the inaugural Rouleur Classic, The London Bike Show, Bespoked and Spin London Cycling Festival. It has screened internationally as an official selection of the Bicycle Film Festival and was selected for the 2016 Plymouth Film Festival. It won the 'BMW Milano Special Award for Short Documentary at the 2016 Sport Movies and TV - 34th International Milano FICTS Fest (the IOC recognised celebration of sport through film) in November 2016.