Film
Fantasy Line
When their truck breaks down in the middle of Wisconsin, USA, trials mountain bikers Kenny Belaey and Tom Oehler follow a mysterious rider into a world of biking fantasy.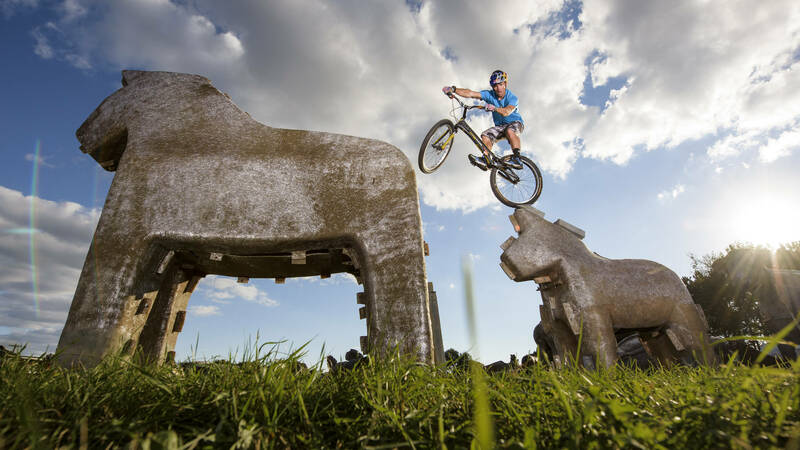 Our Judges say:
Not seen this before, like your graphics check this out.

Ed Birch Director of Salt-Street productions
Located in Sparta, Wisconsin — the self-appointed bicycling capital of America — is a 9-acre lot with over 600 fiberglass statues. It's an oddly rare attraction that recently lured two of the world's best trials riders, Kenny Belaey and Tom Oehler, to the town. While most people see these fiberglass statues as decorations, Belaey and Oehler see them as a new playground. The features are truly one-of-a-kind, created by Sparta's own Fast Corp, manufacturer of a large majority of roadside attractions across America.