Article
Acts of Rebellion at ShAFF 2020
Acts of Rebellion at ShAFF 2020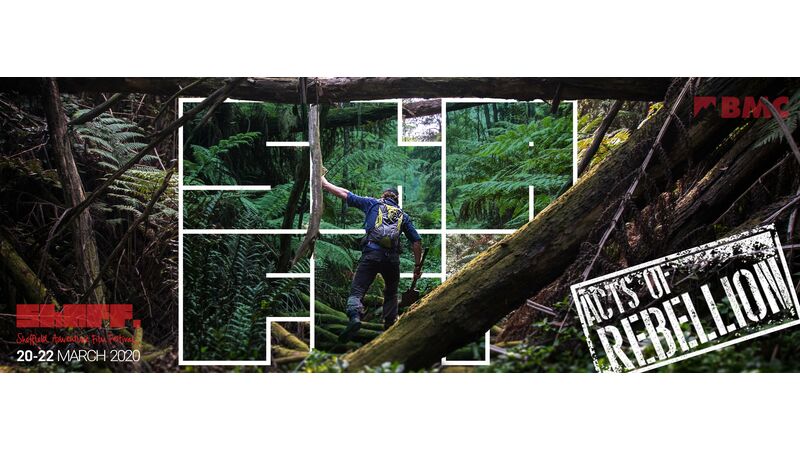 About
ACTS OF REBELLION Our theme for 2020
ShAFF is calling on people who love the outdoors to seek out acts of adventurous rebellion as it reveals an exciting new theme for this year's festival, which takes place at the Showroom Cinema from 20-22 March.
As adventurers, we push the limits, challenge the norm and redefine the meaning of brave. This year, ShAFF wants to inspire you to find the rebel in yourself, to think outside the box, and to come together with your tribe to re-shape the world for the better. For the love of the land that feeds our adventures, and for the love of the people we adventure with. How will you use your adventurous skills and spirit - and what will your act of rebellion be?
On Friday 20 March we will be holding a special Acts of Rebellion screening, showing a selection of films that highlight this year's festival theme. Films include 12,000km - a ski and snowboard adventure across Russia, False Fantasies - an emotional fell-top performance at sunrise, and Run The Line - Beau sets off with a shovel in hand dressed like a 50s train driver, to retrace an old overgrown train line. 
ShAFF is as much about the adventure as it is about the films. As well as inspirational screenings we have a whole weekend of experiences lined up to inspire you to get together with your tribe, think about your next challenge and maybe even make the world a better place along the way. Hear from adventurers who chose the path less travelled with our Adventure Unboxed events, kit yourself out at our Second Life and Preloved Gear Sale or get hands on with our skills sessions and Rebel Raids. For those who just want to tread with a lighter footprint, we have lots of practical tips for a more sustainable adventure lifestyle at the ShAFF Repair Cafe and in our exhibitions from ShAFF partners in the Outpost.
Our festival itineraries are back, too, to help you fit everything in. Plan your running weekend at ShAFF with our Run for Your Life festival itinerary, inspire your little rebels with our itinerary for young adventurers and book in some two-wheeled action with our festival itinerary for cyclists. If you want to get together with your tribe and re-shape the world for the better, or if you enjoy adventures with a lighter footprint, check out our Acts of Rebellion festival itinerary.