Article
Choose Your Adventure - A festival itinerary for young adventurers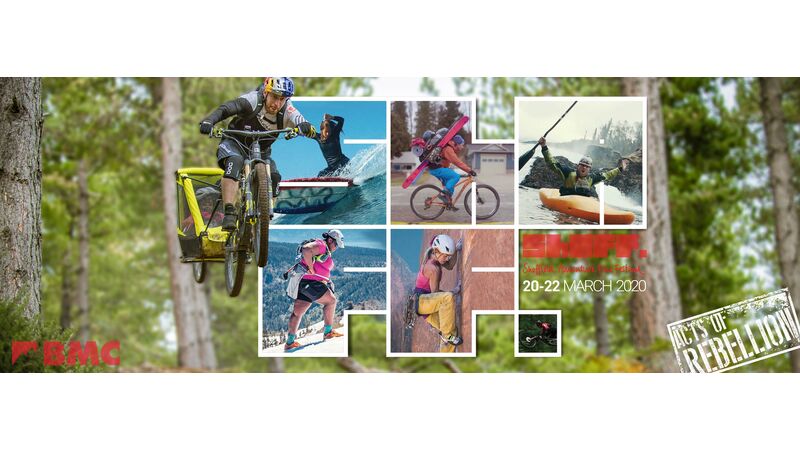 About
Choose Your Adventure - a festival itinerary for young adventurers and their families
The ShAFF weekend will be buzzing with activities to inspire your young adventurers and encourage them to find their own adventurous Act of Rebellion to make their world a better place.
Saturday is a day of all-out rebellious fun for families. Join us to gear up your little ones for a life of adventure with inspiring films, and family activism experiences. We kick off the day with a double bill of Young Adventurer films (YA1& YA2) featuring some incredible freerunning, slacklining and biking action as well as films to inspire their connection to nature. If one screening is enough for you, then put this inspiration into practice at 12 noon with Trail Advantage's Shredders MTB skills session for kids, or stay for both and then grab some fresh air with Roger the remote-controlled wheelie bin as he races to Matilda Street park for an action-packed Park Raid litter pick.
If you're here on Sunday, you can catch both young adventurers screenings again - and also discover Sheffield's river Don at the Active River Clean Up running 10am to 3pm at Nursery Street Pocket Park. Back at the Showroom, Sunday is also the day to get your little rippers rips repaired at our festival Repair Cafe - and don't miss the Scavenger Bisewcle that's turning old climbing rope and pedal power into a giant cushion!
In between all of this, leave plenty of time to get along to the Outpost in the Workstation - try the YHA's activities for budding adventurers, earn some extra adventure pennies through Scavenger's Preloved Kit Sale or grab a bargain at Decathlon's Second Life Sale. Over fourteens can also take in our exciting VR adventure programme on both days. We can guarantee they will sleep well.