Event
Get Ready for The Big Bike Revival 2020 - networking & workshop event
A networking event for community based cycling groups wanting to deliver events for new and returner cyclists to support people get into cycling by helping with fixing bikes, teaching skills and organising led rides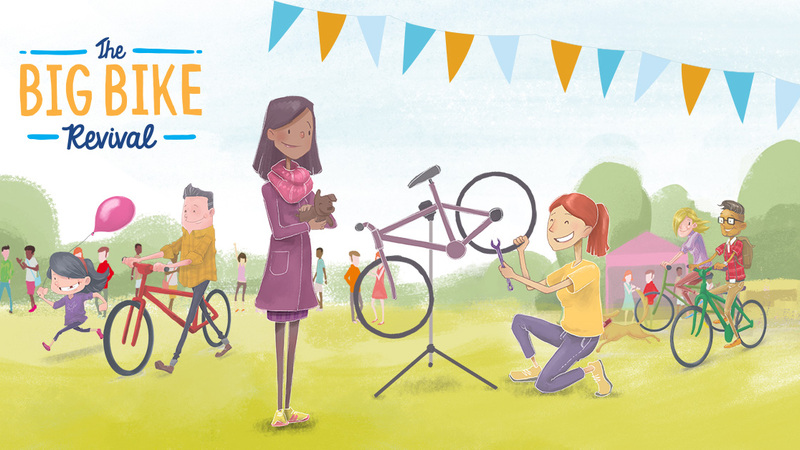 About
Starts
20 Mar '20 | 3:00pm
Location
Cycling UK (the national cycling charity) is having a Big Bike Revival 2020 Spring Networking Event
Just as our Spring cycling season is about to begin, we want to inform you about our exciting plans and programmes for 2020. Expect to hear about our Big Bike Revival grant funding offer, learn how to plan great events and be shown how to fill-in your application. 
This event is open to all partners and future partners in the area. Register for this free event if you
• Have delivered Big Bike Revival before and want to again. • Are new to the programme and interested in applying for the first time in 2020. • Would like to find out more. • Would like to find out how to sustain your activity by joining our Community Cycle Clubs network The benefit for you: • Meet like-minded people face to face • Know how to apply for our grant funded programmes • Interact with others and shape outcomes for local impact • Be part of best practise discussions and listen to shared experience • Ask questions and seek solutions to your challenges
Check out our short film about Big Bike Revival in 2019 to whet your appetite! 
Lynnette Evans - Senior Project Officer, Big Bike Revival
After this, you can head straight to our bikepacking films screening at 5.30pm. Want even more two-wheeled inspiration? This event is part of a whole festival itinerary of two-wheeled rebellion this year. If you want to get together with your tribe and re-shape the world for the better, or if you enjoy adventures with a lighter footprint, check out our Acts of Rebellion festival itinerary.