Article
Grab yourself a Komoot bargain and help us log low carbon miles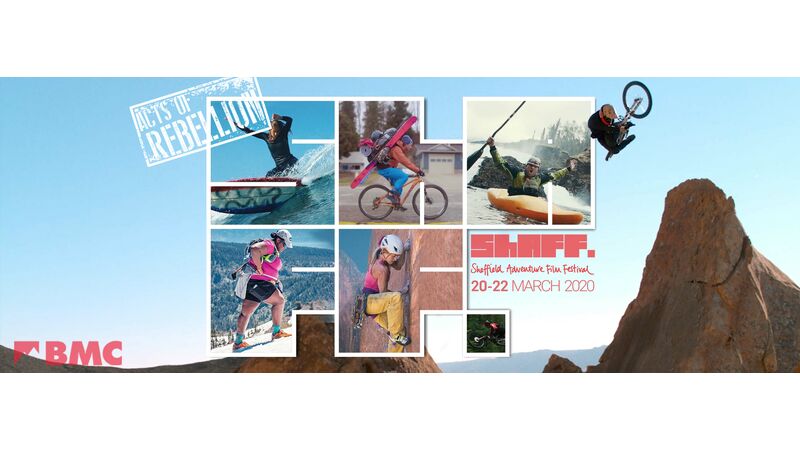 About
Grab yourself a Komoot bargain and help us log low carbon miles
To help you plan your epic low carbon journey to the festival, we're proud to announce that we've teamed up with Komoot.com as the official routing partner for ShAFF 2020. This means we can offer a dedicated ShAFF Komoot profile with routes to get to the festival sourced from locals in the know, and some amazing mapping offers to help you unlock the topographical information you need to plan your journey.
Between now and the festival, we want you to tag as many low carbon journeys as possible on ShAFF's Komoot profile. How much CO2 can you help us remove from the road in the run up to the festival, just by making the journey part of the adventure?
Before you set off: Just sign up to the ShAFF newsletter and follow the instructions. You'll be able to redeem a Komoot voucher for a South Yorkshire and Derbyshire offline map bundle worth £8.99.
On your journey: Record your epic low carbon journey on Komoot before Sunday 22 March, and when you're done, tag ShAFF. You'll go into a prize draw to win a free worldwide package worth £29.99.
Why are we doing this? It's part of ShAFF's mission statement to help our audience reduce their travel footprint. Every 4km commute that's done by bike rather than car prevents 1kg of carbon being emitted - and it's a whole lot more fun too.
Why choose Komoot? Your free Komoot bundle will allow you to download your route to ShAFF ahead of time, so you always know where you're going, even with no internet. You can also benefit from turn-by-turn voice navigation, and save battery by using flight mode with saved routes. Komoot syncs with Garmin Connect and Whoo ELEMNT apps too, so you can easily track your journey on your device.