Article
Make the journey the adventure!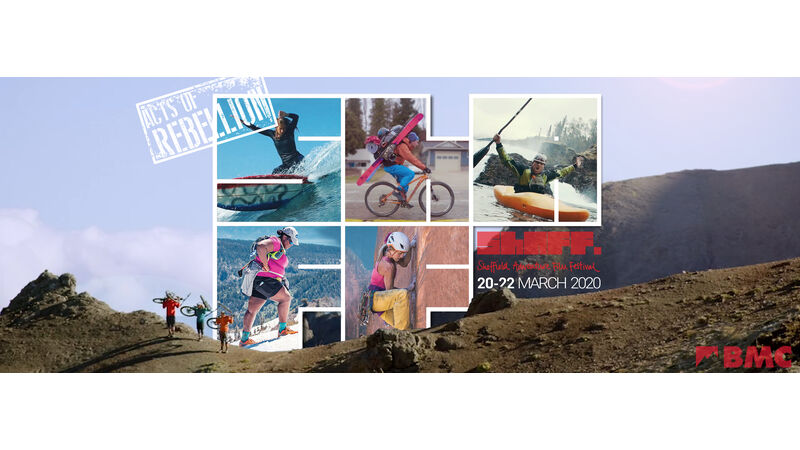 About
Make your journey part of the adventure at ShAFF 2020
This year ShAFF is challenging people who love the outdoors to seek out acts of adventurous rebellion, and come together with their tribe to change the world for the better.
So many of the films submitted to ShAFF this year showcase epic low carbon journeys that make adventurous experiences richer and more meaningful, like 12,000km, and Electric Greg. What better way then to find your own #ActofRebellion than by making your journey to ShAFF part of the adventure too?
Grab yourself a Komoot bargain and help us log low carbon miles
To help you plan your epic low carbon journey to the festival, we're proud to announce that we've teamed up with Komoot.com as the official routing partner for ShAFF 2020. Komoot is a wayfinding app that helps you find, plan and record your journeys on foot or by bike. This means we can offer a dedicated ShAFF Komoot profile with routes to get to the festival sourced from locals in the know, and some amazing mapping offers to help you unlock the topographical information you need to plan your journey. Find more.
Join the Alpkit tribe for a gravel ride to ShAFF
Join the Alpkit team for an afternoon on the trails as they head to a Bike Films screening at ShAFF.
Peace of mind for your two-wheeled steed
There's secure parking for bikes at Sheffield station cycle hub, but you must buy an access fob during shop opening times, before the festival. Find out more and check opening times.
Not a hiker, biker or runner? There are other low carbon ways too
Give car-sharing a go with Bla Bla Car
Find a charging point for your EV with Zap Map
Get the latest public transport information with South Yorkshire Travel Planner or The Trainline for longer distance train journeys.
No choice but to take the car or catch a plane?
We understand that sometimes, on balance, there is no other choice. We hope we have inspired you to make all of your journeys a little more low carbon and adventurous, but if you have to take the care or catch a plane to ShAFF, why not consider donating to the BMC's The Climate Project? Donations to the project go to supporting Moors for the Future to plant an amazing little plant called sphagnum that sequesters more carbon than a tropical rainforest, right here on Peak District and South Pennine moors.
Get more low carbon adventure inspiration at ShAFF
If you love the rich experiences that come with low carbon adventure, we have loads of inspiration on offer over the ShAFF weekend. Plan your next bikepacking trip with Two Bike To or the Pannier team. Get the inside scoop on what it's like to take long-distance adventures in an electric campervan at Fully Charged. We've got specially designed festival itineraries for two-wheeled adventurers, as well as those of you who love to travel with a lighter footprint.