Article
What's On For Climbers
What's On For Climbers At ShAFF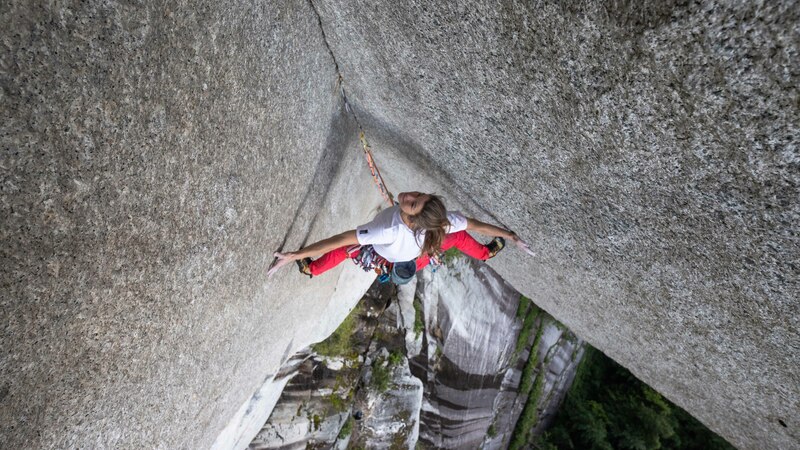 About
It's been another strong year for climbing and mountaineering filmmaking, so we have four fantastic sessions of Climb Films and three sessions of amazing Mountain Films, starting with Mountain Films 1 on Sat 19 at 10:30am. Make time after the films to visit The Outpost, where we have a series of art and photo exhibitions including What We Do On The Limestone. The exhibition showcases women of all ages and backgrounds that take on hard sport routes at limestone crags, and if you're intrigued to know more, photographer Marsha Balaeva will give a talk on Sat 19 at 11am. 
There's time for brunch in the Showroom bar before Climb Films 1 on Sat 19 at 12:15pm, which includes films covering the achievements of British climbers Hazel Findlay and Neil Gresham who have both attempted some of their hardest trad routes in the past year. If you'd love to travel but are mindful of your carbon footprint, join climber Sophie Whyte's Sustainable Travel talk on Sat 19 at 3:00pm. Then, following the free Women in Adventure screening on Sat 19 at 2:30pm, the BMC Montane Women In Adventure Panel returns on Sat 19 at 4:00pm. All are welcome to listen to guests speakers discuss the current evolution of diversity and gender on screen and off screen in the outdoor industry. Alternatively, binge watch Climb Films 2 on Sat 19 at 4:45pm then Climb Films 3 on Sat 19 at 6:30pm.
On Sunday morning we host a screening of Patagonia's feature length They/Them (Climb Films 4) on Sun 20 at 10:30am, which follows trans climber Lor Sabourin, for whom climbing is more than a sport - it's a way of exploring identity and building resilience in the face of adversity. Then, take a journey to Bolivia and the Himalayas for some high altitude adventure in Mountain Films 2 at 12:15pm, followed by Mountain Films 3 on Sun 20 2:30pm.