Article
Whats On For Cyclists
What's On For Cyclists At ShAFF 2023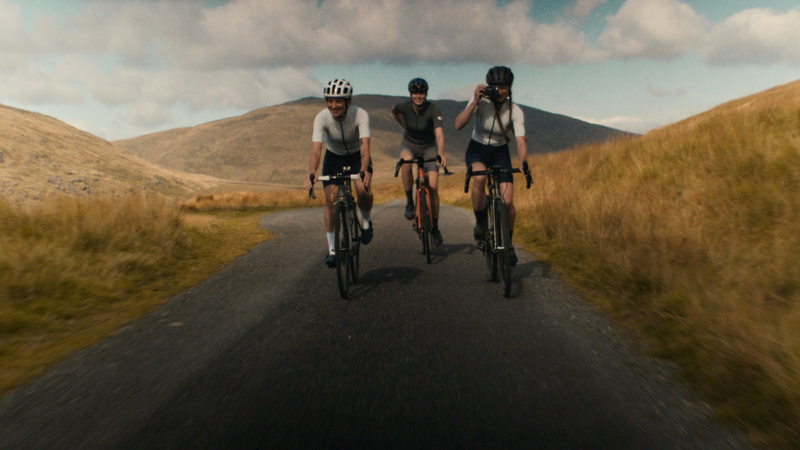 About
WHAT'S ON FOR CYCLISTS AT SHAFF
Let the festival begin with Bike Packing Films on Fri 3 at 5:15PM, a session of the best new films featuring bike packing, gravel riding and adventure biking in all its forms! If you're looking for a Friday night rush, head over to the Adrenaline Session at 9:30PM, which happens to be naturally bike-heavy this year, with downhill, MTB and road racing all taking the energy up a gear.
If you'd like to get out for a ride before watching the films, join the Cotic X Trash Free Trails Ride and get involved in a trail clean, have a ride on the MTB trails and have a go at some dual slalom racing. Meet at The Outpost on Sat 4 at 9:30AM to leave for Parkwood Springs at 10AM.
On Saturday 4 March there are a series of free Campfire Talks throughout the day, including All Points North at 11AM when Nadia and Karen talk about their experience as a pair in the ultra endurance bikepacking event. Then, at 4:45PM director Tommy Wilkinson for a screening of his short film Slymefoot Slide, followed by questions and a talk about the the development of the new bikepacking route and the last remnants of healthy English rivers in rural Northumberland. At the final campfire talk of the day, Cy Turner will cover 20 Years of Cotic Bikes in 20 Minutes, discussing the challenges of staying afloat, keeping up with the big fish and simultaneously creating world class bikes for us all to enjoy.
The talks will finish in time to head over to Bike Films at 7:15PM. While you're on the way, don't forget to check out 20 Years of Cotic Bikes - An Exhibition of Photography by Richard Baybutt which will be in the Showroom Lightwell for all to see on the way into the cinema. Finish the evening at the ShAFFter party, with live music followed by DJs in the Showroom Bar!
On Sunday 5 March, join the Alpkit Hathersage to ShAFF Showroom Gravel Ride, leaving at 2PM to arrive at the Showroom in time for Bike Packing Films at 5:30PM (bikes can be safely left in the Showroom Cafe area during the screening, guarded by a ShAFF volunteer!). If you'd rather take it easy, have a mooch around a series of Made In Sheffield Art & Photo Exhibitions which are free to view at The Outpost all weekend, while Patagonia Worn Wear revive your over-loved gear - they'll be repairing clean clothing from any brand for free on a first come, first served basis from 10AM-5PM on Saturday and Sunday at The Outpost. While you're there, drop in to SteLa Tandem's Around The World campfire talk at 3:30PM.