The People Behind ShAFF
There is an amazing team of people that help make ShAFF happen every year. From volunteers, to judges find out more below about this talented team. If you'd like to get involved in ShAFF (by which we mean doing lots of hard work in return for a free T-shirt), please get in touch, ideally sending a photo of yourself in a silly hat.
ShAFF ambassadors are climbers, bikers, runners and other active folk who live in or near sheffield and who are famous within their circles. Check out the list of ambassadors who have endorsed ShAFF and what it's all about. there are links to their blogs and websites plus a bit of info about each of them. Being an ambassador means tickets to the festival too, so you might well bump into them in the bar.
---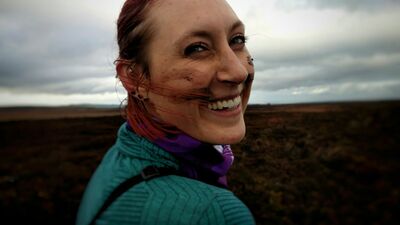 Judge
Anna is a mountain runner, climber, adventure journalist and film producer, most recently producing Britain's Abandoned Playgrounds, a six part series for Channel 4 with Salt Street Productions. Sheffield born and bred, Anna is always inspired by Sheffield's outdoor community and says "For as long as I've been climbing and running, I've always been excited when ShAFF comes around. It's a place for our amazing outdoor community to come together and share inspiration and a few beers." Through her work she seeks to shine a light on the incredible stories and female role models in the outdoor world. These can be found on her website, Outdoorista. Anna works as sponsor and ambassador liaison for ShAFF, and this year joins the team of judges for the first time.
Anna Paxton's Films at ShAFF18
---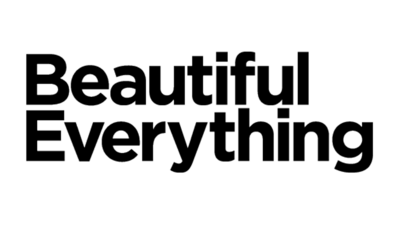 Beautiful Everything - Experience Design Consultancy
Ed Richardson & Paul Stallard set up Beautiful Everything to offer experience consultancy to a wide range of organisations and brands. Happily for us, they are based in the Showroom Workstation - home to the Sheffield Adventure Film Festival. The team there have revamped the ShAFF YouTube channel, but are also part of the team that deliver BoomBeam, the platform that runs the ShAFF website and the film festival logistics Ed is also a keen off-road runner and cyclist. He's recently completed the 42 mile High Peak Marathon with Matt Heason, though a small navigational error meant they made it into a 44 mile run! Paul is a keen mountain biker and runner, rolling the bumps and trails most weekends over near Grenoside.
---
Claire Carter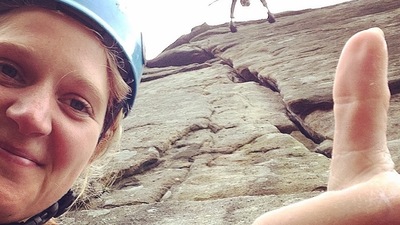 Judge and Presenter
Claire is a writer and filmmaker, alongside juggling numerous jobs in the Outdoor Industry such as working with Kendal Mountain Festival as the Film Officer and the Outdoor Industries Association as Engagement Officer. Being Head Judge for ShAFF means she watches adventure films all year road. She has quite square eyes these days, and very strong fingers from gripping the sides of her arm chair.
---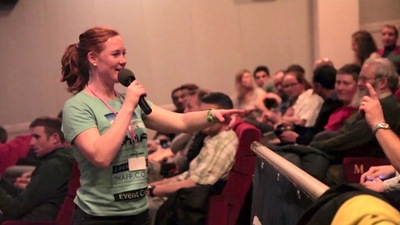 Judge
Claire is editor of Trail Running Magazine. She's an avid runner and recently returned from attempting the The Coastal Challenge in Costa Rica. She is also an occasional triathlete, a wild swimmer, and rock climber. With three Running Film sessions and three running talks she's going to be busy at ShAFF presenting and interviewing. Never happy sitting still, she's already booked Sunday morning off to head out on a run with Nikki Kimball. Follow Trail Running magazine on Twitter @TrailRunningMag and like the Trail Running Facebook page
---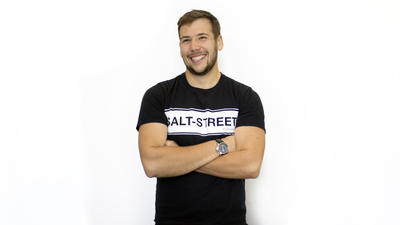 Judge, Filmmaker & ShAFF trailer director
Salt Street Productions, Filmmaker, judge and ShAFF Trailer Producer Ed is the founder and Director of Salt Street Productions, a Sheffield based production company that makes bold and exciting films about action sports. Ed set up Salt Street while still at Sheffield Hallam University, and his career started at ShAFF when we showcased his first adventure sports documentary RED RUN. Ed says "Over the years I've lived in Sheffield I've seen ShAFF grow from strength to strength and I do my utmost to help continue this growth. ShAFF is a fantastic film festival, one of the biggest adventure sports festivals worldwide. I feel very privileged to be a part of it." Ed is a filmmaker, judge, and producer of the ShAFF trailer. He's spent most of this year producing Britain's Abandoned Playgrounds, a six part series for Channel 4 in which a crew of skilled young urban athletes travel the UK breathing new life into derelict locations.
Ed Birch's Films at ShAFF18
---
Elise Wicker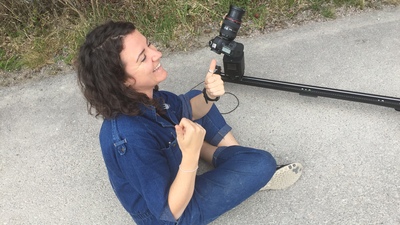 Judge & Presenter
Elise Wicker is an award-winning shoot-edit video producer with over 6 years experience at the cutting edge of digital innovation at the BBC. She's passionate about making beautiful, talked-about content and has produced programmes for a global, multilingual audience, reaching over 200 million people in a range of formats. She produced the most-viewed feature video on the BBC News website in 2016 which had 5 million unique hits and was nominated for 5 awards winning a 'Highly Commended' at the 2016 Association of International Broadcasting Awards.
---
Ian White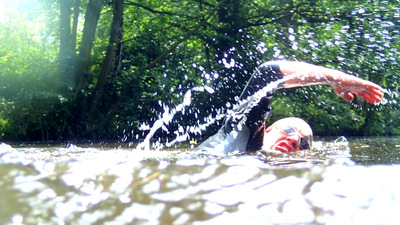 Working with Beautiful Everything
Ian White is working in collaboration with Ed Richardson at Beautiful Everything. Ian is one of those clever people who actually knows how to design an app. We can't wait to test run the new audience voting app at the festival. Like Ed and Matt, he's a keen runner and this pic is from the end of their epic High Peak Marathon. A man of many talents, he's also an excellent cook. You can find his open source work at http://github.com/ianwhite, and he tweets at @i2w
---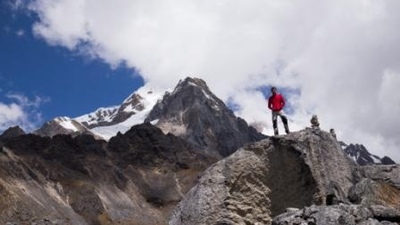 ShAFF photographer
Jake Thompson is a Sheffield-based adventure photographer and filmmaker. With a wide range of experience in shooting sport and travel, he thrives when capturing moments in hard-to-reach, inspiring places. As an ambitious, passionate and motivated individual, Jake is working hard to establish himself as frontrunner in the adventure media industry.
Jake Thompson's Films at ShAFF18
---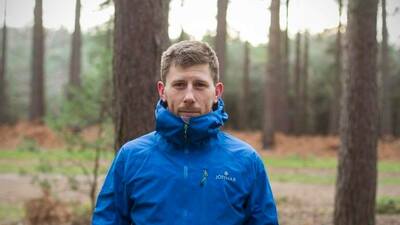 Presenter
James Mackeddie is a Brand Manager, Trail Running Blogger and Photographer. Having first attended ShAFF in 2012 representing GoPro, he has since returned a volunteer, helping with Fringe events, presenting sessions and looking after Film Makers and VIPs. With a huge passion for trail running, James competes in trail and ultra distance events, whilst also shooting races such as UTMB for clients. For regular mumblings of training and gear reviews you can follow him at jamesmackeddie.com
---
JP Burgess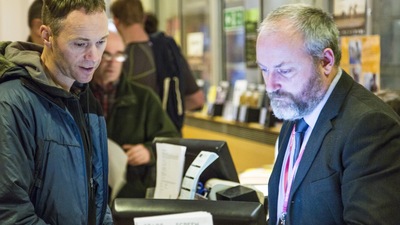 Showroom Box Office © Jake Thompson
If Martin is the engine that keeps ShAFF going, then JP is the anchor that stops Box Office imploding under the pressure of 3,000 visitors. He's the public face of the amazing Showroom Cinema team including all the technicians, marketing, catering and bar staff that make ShAFF weekend such an enjoyable experience. When it all gets too much, you can always rely on JP to come up with an anecdote that puts it all into perspective. PS You might not recognise him from this photo as he's grown a magnificent beard over the past year.
---
Lisa Pratt
Lisa is a passionate account manager. With several years experience agency side, she enjoys working as a team to bring creative ideas to life. Also, she has worked on a variety of projects including digital promotion, print, promotional merchandise and exhibitions. Outside of work Lisa likes to socialise, drink coffee, and walk dogs with the odd running event thrown in!
---
Martin Blackburn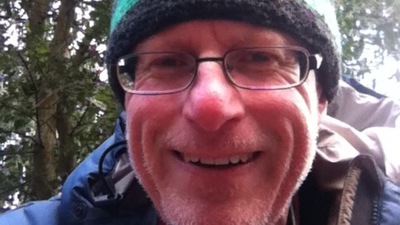 Volunteer Coordinator
It's no exaggeration to say that without Martin the festival would fall apart. Each year, as if by magic, a huge team of volunteers appears out of nowhere and helps us with everything from feedback forms to filming and ticketing to tech support. (Actually, there's no magic - just lots of hard work, months ahead recruiting, vetting, briefing and training people). Martin somehow manages to stay calm and cheerful, motivating a team of 50 with lots of caffeine and biscuits.
---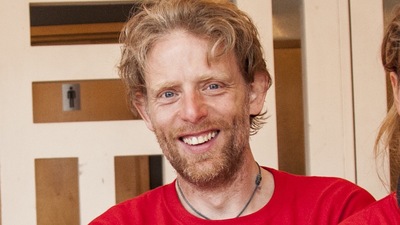 Festival Director
From around September Matt spends the long winter evenings watching the 350+ films that we consider for the festival each year including submissions from film makers as well as sourcing films. Before spending an agonising couple of weeks in December juggling the final selection of around 100 films into a programme in time for publication in the New Year. Once ShAFF's over, he's onto Sheffield's Cliffhanger Festival and programming Cycle To The Cinema's summer season and then Buxton Adventure Festival in the autumn. Originally a climber, he's branched out into ultra-running and cycling and helps organise the annual Grindleford Goat Sportive in September. Follow Matt @HeasonEvents.
---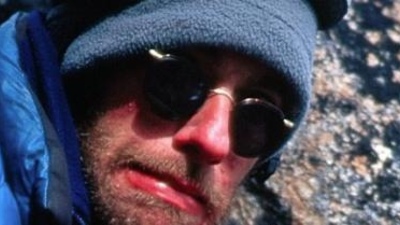 Niall Grimes lives to climb, climbs to write and writes to live. He will talk for money, and raffles are a speciality. He once picked up Radio Luxembourg on a false teeth, which was where he first heard about Anna Friel's kiss on Brookside. He has climbed Mount Everest twice, once by a new route on the French side. He hopes you are having a nice day. He also publishes the brilliant Jam Crack podcast - a mix of interviews with climbers and climbing stories.
---
Paul Barton & Hannah Bird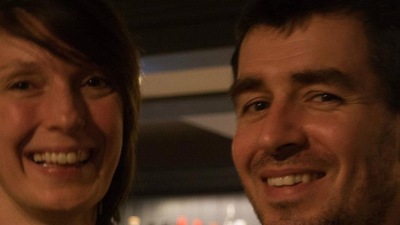 ShAFF Graphic Design Team, Design Everything
Paul and Hannah at Design Everything have come on board this year to give ShAFF brand new look to celebrate our 10th birthday. They've designed our new logo and custom font and done all the artwork for our posters, flyers, brochure, T-shirts and much more. We can't recommend their services too highly enough. Find out more... As if that weren't enough, their 10 year old son Elliot's film Run Funning is premiering at ShAFF and it has a soundtrack written and sung by their 8 year old daughter Tilly. If we had an award for Creative Family Of The Year, they'd win it.
---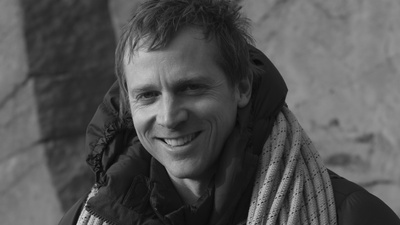 Paul founded Hot Aches Productions in 2004 and has gone on to produce many highly acclaimed adventure films, picking up over 40 awards in the process. As well as creating his own productions under his Hot Aches label, Paul also works as a freelance cameraman, director and editor for the broadcast industry. His experience ranges from hanging off ropes filming live outside broadcasts of rock climbing to following adventurers and athletes pushing their limits. Paul is equally at home shooting video in challenging mountain environments using ropes and rigging gear as he is conducting an intimate and sensitive interview in a subject's home. Aside from his professional interest in adventure sports as a filmmaker, Paul is a lifelong rock climber and general outdoor enthusiast with a love of mountain environments and a passion to portray their special qualities through the medium of film.
Paul Diffley's Films at ShAFF18
---
Paul Hodgson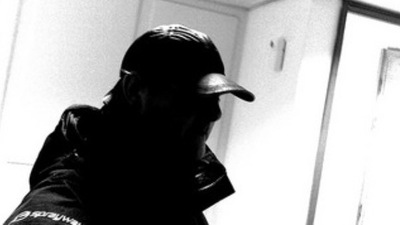 Music Judge & ShAFF DJ
Bringing Sheffield producer and DJ Paul Hodgson (aka Grievous Angel) on board fulfils a long-time wish of Matt's to highlight the film soundtracks and all the musicians whose creative energy makes such a huge contribution to the success of a film. In addition to judging the soundtracks, Paul will be pulling together a #ShAFF2015 playlist of the best tunes that we'll be playing all weekend in the Showroom bar. Can't wait? Listen to his #ShAFF2015 Soundtracks playlist on YouTube. Follow Grievous Angel on Soundcloud and on Twitter @grievousangeluk.
---
Pete Clayton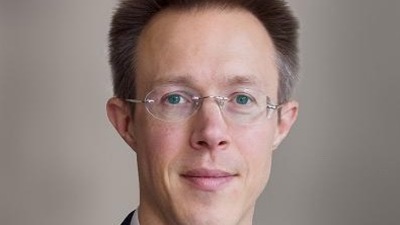 Excel Consultant
It's not all glamour running a film festival. Though Festival Director Matt Heason and PR Lissa Cook love a good adventure film, what they love event more is a good excel spreadsheet. Pete Clayton is the Excel Consultant (or Excel Wizard as we call him). He has run general elections for emerging democracies from an excel spreadsheet and this year we're running ShAFF from his master programming spreadsheet. As well as being the cleverest person at ShAFF, he's also one of the nicest.
---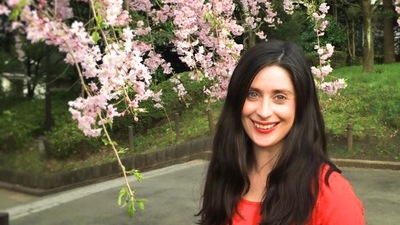 Women In Adventure Judge & Presenter
Dr. Ruth Farrar is Director of Shextreme Film Festival: the world's first film festival for women in extreme sports and adventure. She is also a Senior Lecturer in Creative Media and Enterprise at Bath Spa University. Ruth loves to champion empowering female stories on screen and is focused on training up the next generation of female adventure filmmakers at Shextreme Film School. When she's not busy talking about films, making films or watching films, she enjoys climbing and snowboarding.