Article
Support ShAFF through lockdown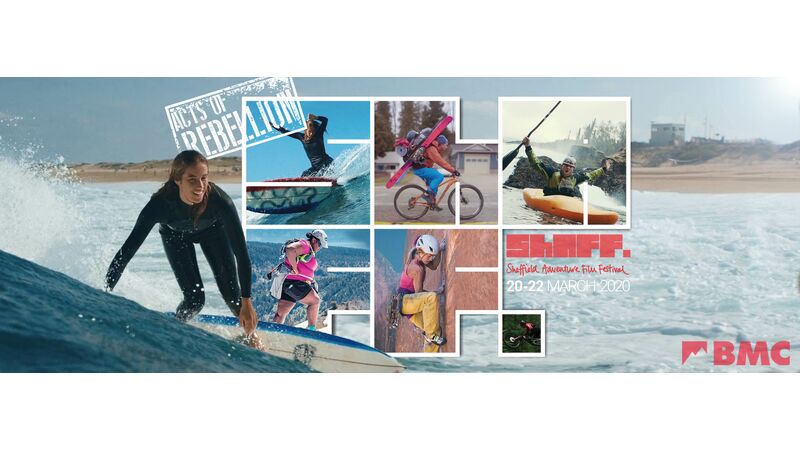 About
20-22 March 2020 would have seen the 15th annual Sheffield Adventure Film Festival. As we all start to absorb global measures to fight the spread of coronavirus, we have had a little time to work through the implications of the cancellation for ShAFF. The reality is that it may in fact kill the festival.
ShAFF is wholly self-financed with all income coming from ticket sales and sponsorship. With less than a week until the festival was due to happen, the majority of costs have already been incurred. Our sponsors have been as generous and understanding as they can be within their own challenging circumstances, but to lose a slice of our sponsorship and all ticket sales over the weekend will have a devastating impact both for the festival and our venue partner the Showroom. Many of you have sent kind and supportive messages to the ShAFF team, and asked how you can help.
We completely understand that many, many others are in a similar situation. We've put together this list in response to the deluge of comments and goodwill that we have received over the past few days, so that those who want to help are clear about what they can do. Please don't feel any obligation to act.
"I'd be happy not to get a refund. The long-term financial viability of the festival and the cinema are more important than getting back a relatively small amount of money that I've already spent."
"I have tickets for the screenings and guided runs, but I won't attend… Not fussed about the money, ShAFF is a great thing and needs to be protected."
You can help both ShAFF and the Showroom right now by forgoing your refund, if you are able to. We plan to transfer tickets to a rearranged ShAFF event. We respect that others are facing financial worries, and will of course honour any refund requests (more details here).
"I'm sure this whole thing is a big worry and disruption for you at the moment, and I sincerely hope it does not spoil the festival, but in lieu of coming to the event I wanted to show my support here on Patreon. You do a great job in the outdoor community in and around Sheffield, and I wanted to show my appreciation."
If you're able to commit to a regular donation, we have a Friends of ShAFF Patreon scheme in which you can support the festival with a small monthly payment all year round in exchange for tickets and other rewards. Thank you so much to the people who have signed up over the past year and to those new people that have signed up this week. Find out how Friends of ShAFF help schoolkids share the adventure.
If you would have come to ShAFF this year but hadn't bought a ticket in advance, you can support by donating the cost of a ticket (or an amount of your choice) through Sheffield Adventure Film Festival Paypal.
Stay informed about any rescheduled events and other entertaining and inspiring outdoor news. The newsletter is roughly monthly, and more often in the run-up to the festival in March.
"We could have an online from home community watching [the films]?"
"Will look out for any fun online substitutes that might be possible. We love you ShAFF!"
The theme of this year's festival is Acts of Rebellion. As adventurers, we push the limits, challenge the norm and redefine the meaning of brave. This year, ShAFF wants to inspire you to find the rebel in yourself, to think outside the box, and come together with your tribe to re-shape the world for the better. You can do this by sending your ideas, and we've already had some great suggestions, including online screenings, and a drive-through cinema.
Come to ShAFF 2021 
And to our other events throughout the year. Follow us on Facebook and Instagram, and sign up to our newsletter to find out when and where they are.
ShAFF has a been running for 15 years, always at the Showroom Cinema. The festival was born from films screenings organised there before that even. The Showroom are also in need of your support. If you would like to see this amazing independent cinema survive then you may want to consider supporting them too.
Now really is the time to come together with our tribes to re-shape the world for the better
We know that our partners, sponsors, and Sheffield's outdoor and independent business community are also feeling the impact of the current situation, and we are looking at ways we can support them over the next few months.