Article
Acts of Rebellion - Adventure with a lighter footprint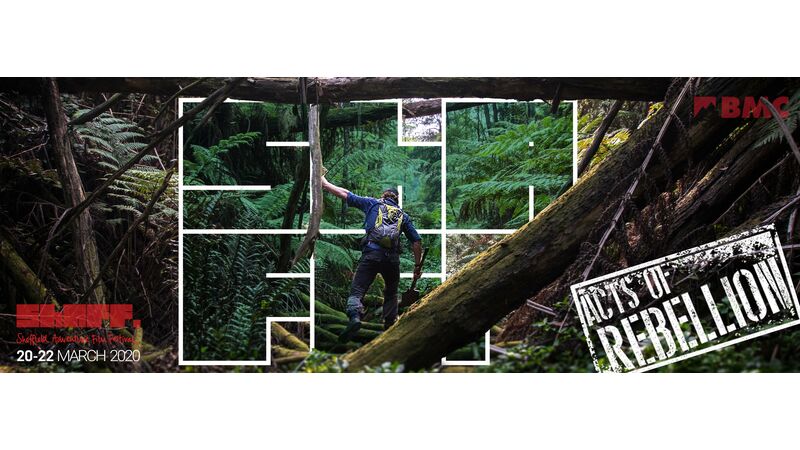 About
Acts of Rebellion - Adventure with a lighter footprint
This year at ShAFF we want to inspire you to find the rebel in yourself, think outside the box, and come together with your tribe to re-shape the world for the better.
We kick off our Acts of Rebellion weekend with an evening of incredible stories from adventurers who challenge the norm at our Acts of Rebellion screening and Adventure Unboxed talks.
Saturday is a day of rebellious fun for adventurous families with our YHA Young Adventurers activities, and also has a low carbon travel theme. Make the journey part of the adventure with Alpkit's Gravel Ride from Hathersage to the Showroom - or make up your own with our Komoot offer - then geek out on electric adventures at Fully Charged: a low carbon adventure, and discover how to travel the world on two wheels at Two Bike To and Bikepacking Films. Riders, runners and roamers can skill up at our Activist Academy, too.
Get hands on at ShAFF on Sunday with Peak Runners Trail Raid, or GoodGym's River Raid to the Active River Clean Up and find your buzz along the way by helping out with two great causes. Meet the rebellious adventurers reclaiming our urban playgrounds later in the day.
If you're interested in adventures with a lighter footprint, you might have to wild camp at The Showroom to fit it all in. Sunday sees our very first ShAFF Repair Cafe, a one-stop shop for low waste living and your gear repair needs. If you're on a mission to consume less, reuse more, or just save a few bob, make sure you dig out your broken kit and bring it along. We've got a whole host of repair workshops for you too, to take your skills with you on your next adventure.
Throughout the weekend, you can earn some extra adventure pennies through Scavenger's Preloved Kit Sale or grab a bargain at Decathlon's Second Life Sale, too.