Session
Climb Films 1
The first of five Climb Films sessions, this one screening a selection of the best new short climbing films from around the world.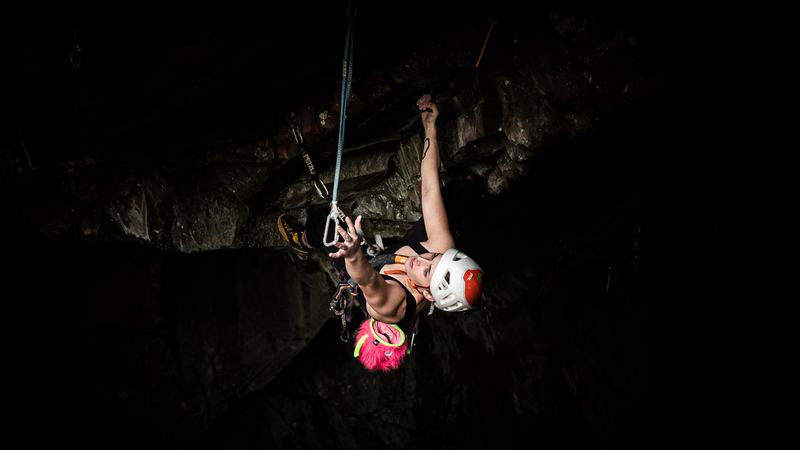 About
Screenings
Saturday 4 Mar '23 | 12:15pm Screen 3
The first of five Climb Films sessions at Sheffield Adventure Film Festival (ShAFF) 2023, this one screens a collection of the best new shorter climbing films with a little bit of everything. 
From contemplative soloing in Cape Town, South Africa in Life's A Bargain, to Emma Powell making her name in the ice-climbing/dry tooling world as she attempts to climb Guardians of the Underworld. Closer to home, Friends Of The Grit explores the climbing ethics and traditions of the famous Peak District as Belgian Siebe Vanhee climbs various Gritstone's test pieces, and we go Behind The Scenes At The British Bouldering Championships in Sheffield 2022 to follow the fortunes of familiar athletes as they battle for podium positions. Elevated is a non verbal film sharing the experience of Deaf climber and outdoor advocate Sonya Wilson, Ryan's Story discusses the positive impact outdoor pursuits can have aon health and wellbeing, while Action Directe documents Buster Martin's first British ascent of the first route to be graded 9a.
Other Climb Films sessions include two feature films Adam Ondra: Pushing The Limits and An Accidental Life, Climb Films 2 (a second collection of short films), and a special Made In Sheffield - Climb Films screening of the best new climbing films Made In Sheffield this year.