Article
Sustainable Adventure
Lower Your Adventure Footprint At ShAFF 2023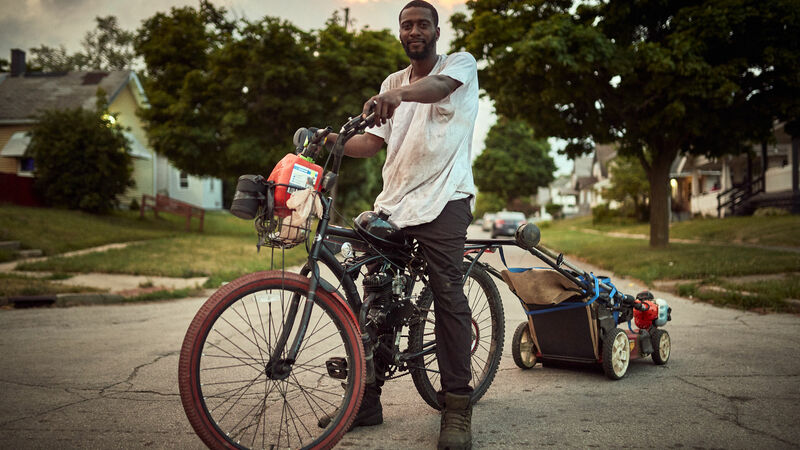 About
This year we've seen an increasing trend of films about adventurers mending, making and exploring in creative ways. We love it! On Sat 4 & Sun 5 March our series of free talks around the campfire and panel discussions take these ideas beyond the films and look at ways we can all make more sustainable choices and incorporate ingenuity in our own adventures.
On Saturday at 14:30 we'll be holding a panel event A Climate Of Optimism. We live in uncertain times, bombarded with bad news about the state of our planet, but amongst the negatives are also positives. We wanted to celebrate these and discuss ways in which we can look forward with hope. After a screening of short film A Climate Of Optimism, Dom Winter of Protect Our Winters UK will help guide us through the challenges of individualist focused climate action, imperfect advocacy, and our role as outdoor users in creating the systemic change our planet needs. Dom will be in conversation with our host, award winning filmmaker and trans creator Frit Tam (see all panel events HERE).
Join us throughout the weekend of ShAFF for a series of talks around the campfire. Learn how to look after your own kit with Becky Kirby of Sheffield Clothing Repair in A Repairable Future. Hear about Steph's Environmental Odyssey, as Stephanie Killingbeck-Turner talks about her walk from Land's End to John O'Groats, and learn about solutions, hacks and ideas for carbon friendly travel in Adventure Travel Without Flying, with Jon Morgan (see al campfire talks HERE).
The theme of mending and making runs right through the film programme. If you'd like to be inspired to get creative in your own adventures, we recommend The Last Ski Maker in Scotland and Only In Toledo both showing in Adventure Bites, Art Of Grind in Bike Films, Riding The Rails in Young Adventurers 1, and I Went On TV in Run Films 2.
We also give all filmmakers the option to submit Sustainability Notes, and a record 50% of filmmakers provided their thoughts and considerations about sustainability of their production - you can read them on each film's page. 
On Saturday at 12:30 Frit Tam will host the panel event Working Together, a discussion celebrating 20 years of partnership working across a vast area of moorland, telling the story of people coming together to protect precious blanket bogs for the benefit of people, the planet and wildlife into the future. With Chris Dean, head of Moors for the Future Partnership, Catherine Flitcroft, British Mountaineering Council and Emma Crome, head of ethics and environment at Coldhouse Collective.
While you're at ShAFF don't forget to bring your unwanted gear for upcycling, recycling or swapping at the Alpkit Kit swap, in the Showroom Bar Cafe all weekend!